A luxury condo warrants a certain amount of prestige and attention.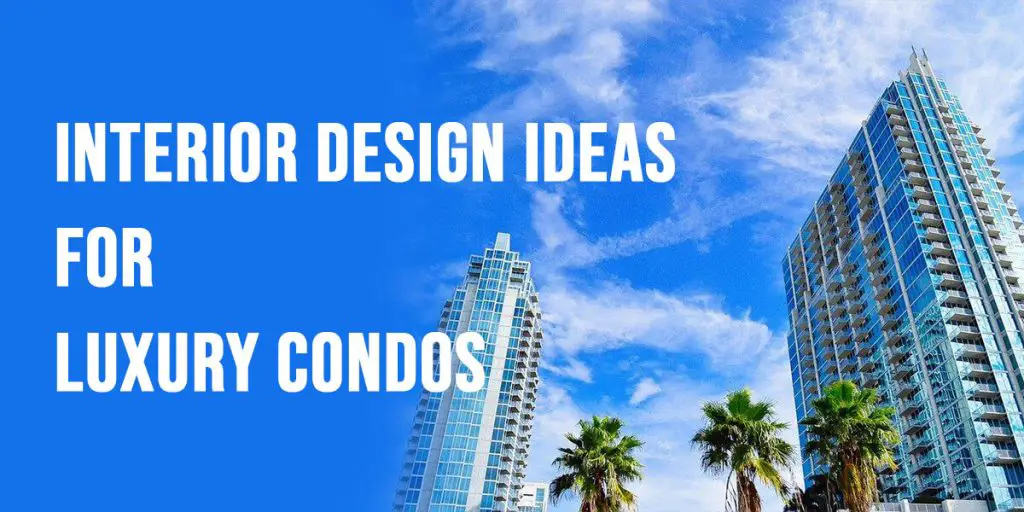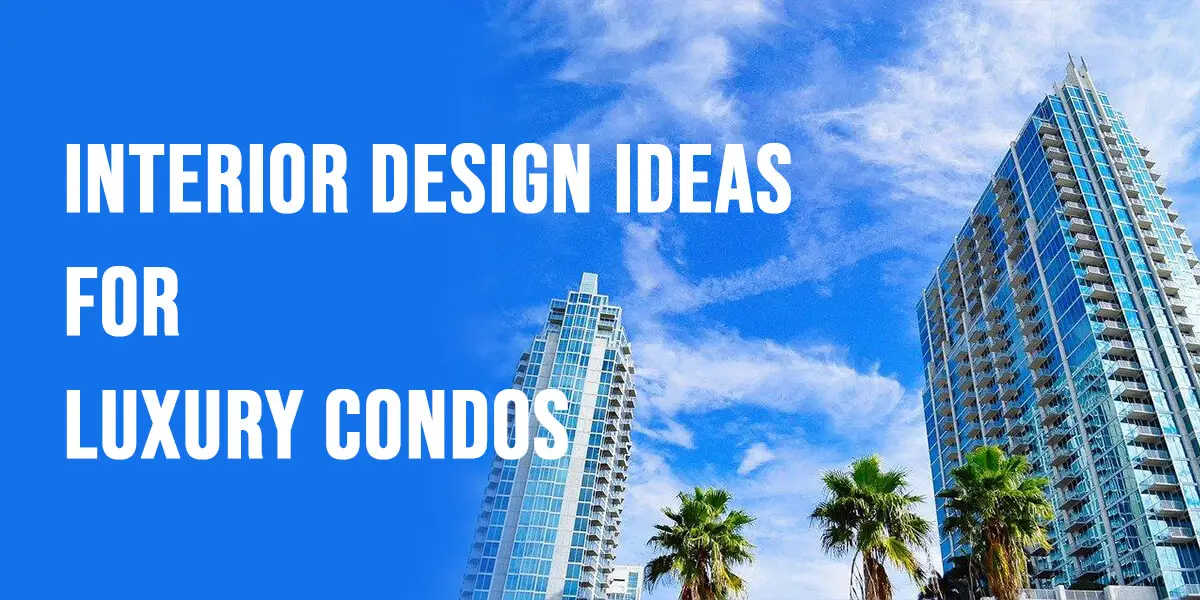 Elements of interior design make or break a space, especially in the luxury condo market where you want to heighten the appeal at every turn. Decorating and personalizing a luxury residential space isn't universal.
There's always room to add personality and something one-of-a-kind inside. 
Make your condo look extraordinary by adding in unique, interesting décor, such as sculptures, memorabilia, abstract objects, a structured area rug, and others.
Try to find a way to accessorize your space without overtaking it with random items that don't have significance. This is why you should always have a theme to use as the nucleus for your interior design.
Here are ten interior design ideas that you may want to explore in your luxury condo unit:
1. Neutral Color Palette
Although this is up to the person living in their luxury condo, it is most common to refrain from delving outside of a natural color palette. Neutrals are friendly, positive, and modern.
Bolder shades can be a little too intense at times, particularly when natural light hits them which is common in condos. Stick with neutrals in your interior design and decorating.
2. Custom Furniture
If you love shopping, a selection of matching custom furniture across your dining room, living room, and master bedroom can help to tie together the space.
This is a great opportunity to use color, texture, or patterns as well. You can adorn your furniture with a matching trademark that repeats.
3. Lighting Fixtures
Your lighting fixtures should be anything but boring. So many different styles of lights, lamps, string lights, pot lights, solar lights, and more exist.
Regardless of what your luxury condo interior design theme is, you can go wild with how you light a room. In most cases, you will be able to pull off a stylish aesthetic easily.
Take a chance and have fun with the lighting ideas!
4. Natural Light
Many luxury condos for sale have floor-to-ceiling windows. Those aren't there to be blocked.
Use it!
Minimize any sort of furniture placement that blocks your view outside. In the day, you want as much natural light coming in as you can manage.
This will help illuminate your space, often making a condo feel more inviting and livelier to guests.
5. Eco-friendliness
Eco-friendly materials, natural materials, and even plants are all interior design trends to pay attention to. A luxury condo can still be very sleek and beautiful with a mix of plants and eco-friendly materials mixed in.
You can choose to use these as talking points with potential guests as well, should you choose to do so.
6. Storage Solutions
Even a luxury condo can grow tired and cluttered if there isn't easily accessible storage throughout the space. Look for the most creative storage solutions, from in the wall to underneath the floor.
Storage options can also be installed underneath your bed, mounted shelving, in-furniture storage, and modular storage. These are all sources of easy-to-use storage that aren't going to distract or detract.
7. One-of-a-Kind Art
A live-in luxury condo generally has some form of art involved, often abstract, but it doesn't necessarily have to be for yours.
From wall art to painted murals on the ceiling, you can decorate your condo with art done by a professional. The artwork infuses your space with an embellishment unfound elsewhere.
8. Small Furniture
Some areas in your luxury condo may be smaller than you'd prefer. The size may initially look problematic, but it's a great opportunity to flex your creative muscle.
When an area is small, fill it with style. Think compact chairs, small storage, and folded tables that make purposeful use of every inch you have available. You can achieve a lot in a small space.
9. Minimalism vs Maximalism
Minimalism is a popular interior design style, but this rule is flexible within reason. Lacking minimalism doesn't mean clutter.
It means being purposeful with your furniture and accessories. Let your eye guide you, instead of trends. If you see an opportunity to create an absolutely riotous maximalist-influenced room that you love, have at it.
10. Light and Dark
The balance between light and dark can be hinted at with a combination of neutrals. The contrast works well together to swell certain areas of the room.
Without taking up any additional space, you can work additional light and dark shades into a room through paint color. This effect can also be achieved with wallpaper, area rugs, or redesigning the carpet or hardwood floor.