Giving gifts to one's best friend can be a difficult choice. There are so many options to choose from, but it is important to consider one's personal choices before selecting a gift. In this article, we have a long list of options for you, but as you will probably agree, no list is long enough to make a choice for a loved one.
1. Zodiac Sign Shaped Ornament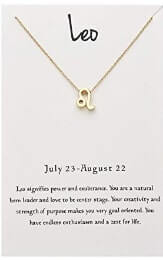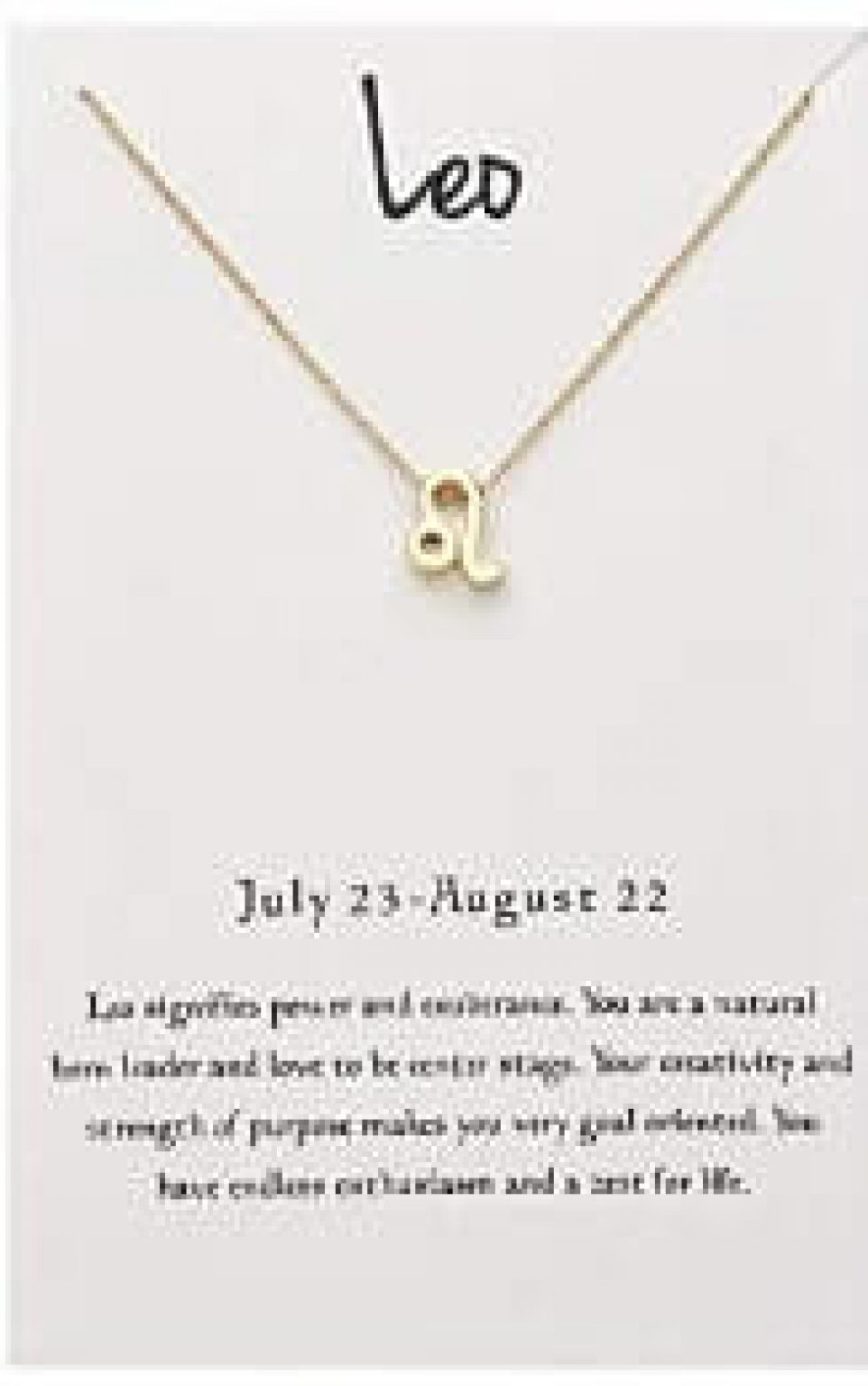 Ornaments like necklaces and anklets are definitely one of the most common choices for best friends. An addition into the gift of your friend's zodiac sign improves the experience further.
2. Waterproof Case For iPhone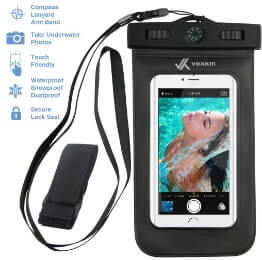 People want to have their phones near them all the time. A waterproof case is a great option to protect your best friend's phone and help take photos underwater.
3. A Pair Of Jeans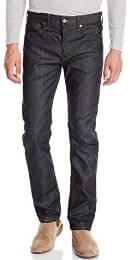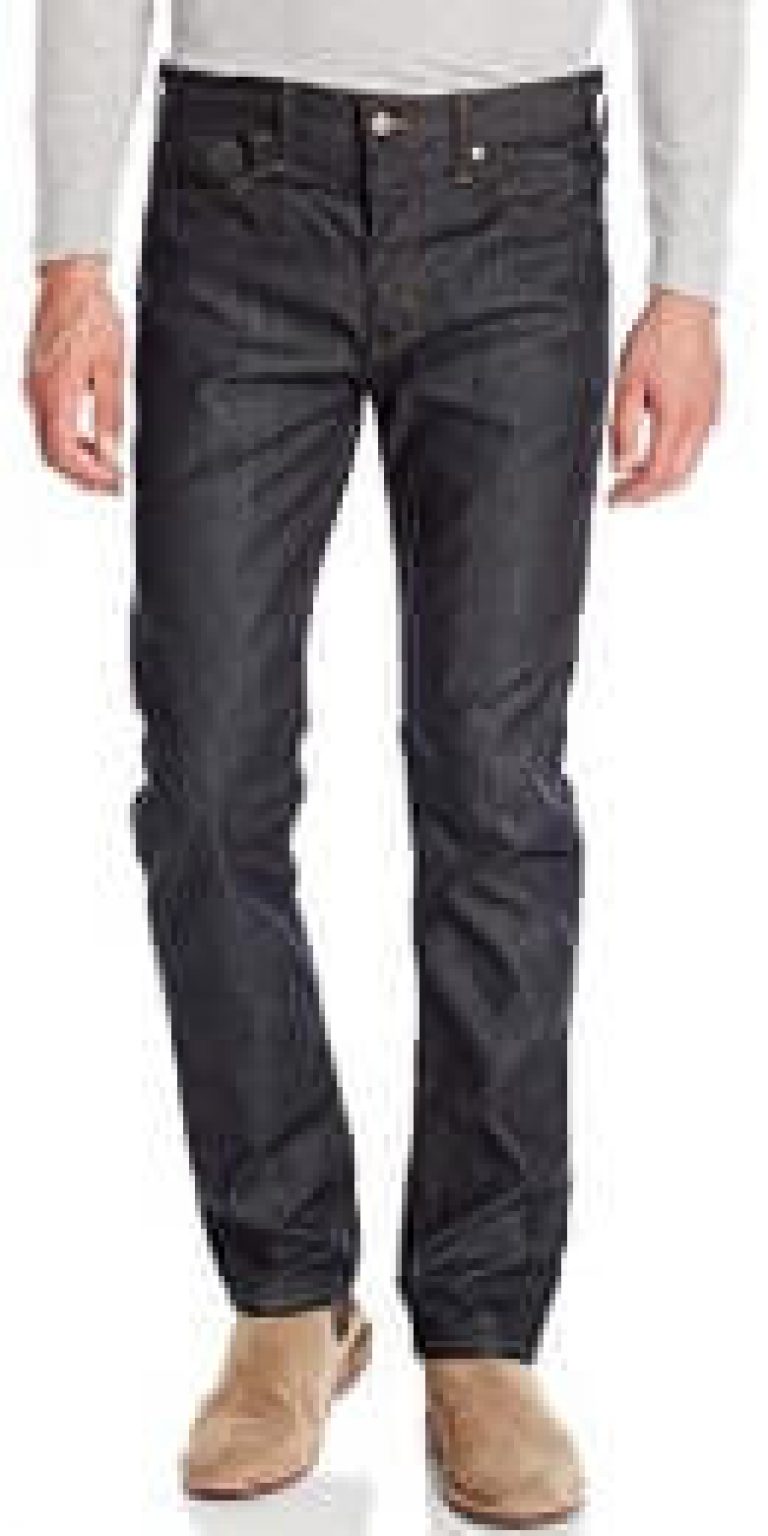 Jeans are casual wear and therefore suitable for all occasions. A pair of jeans is not only fashionable, but also useful. This will surely be a perfect gift of style.
4. Bluetooth Speaker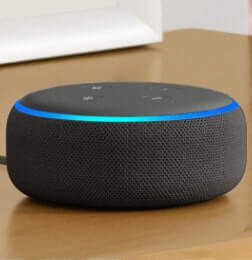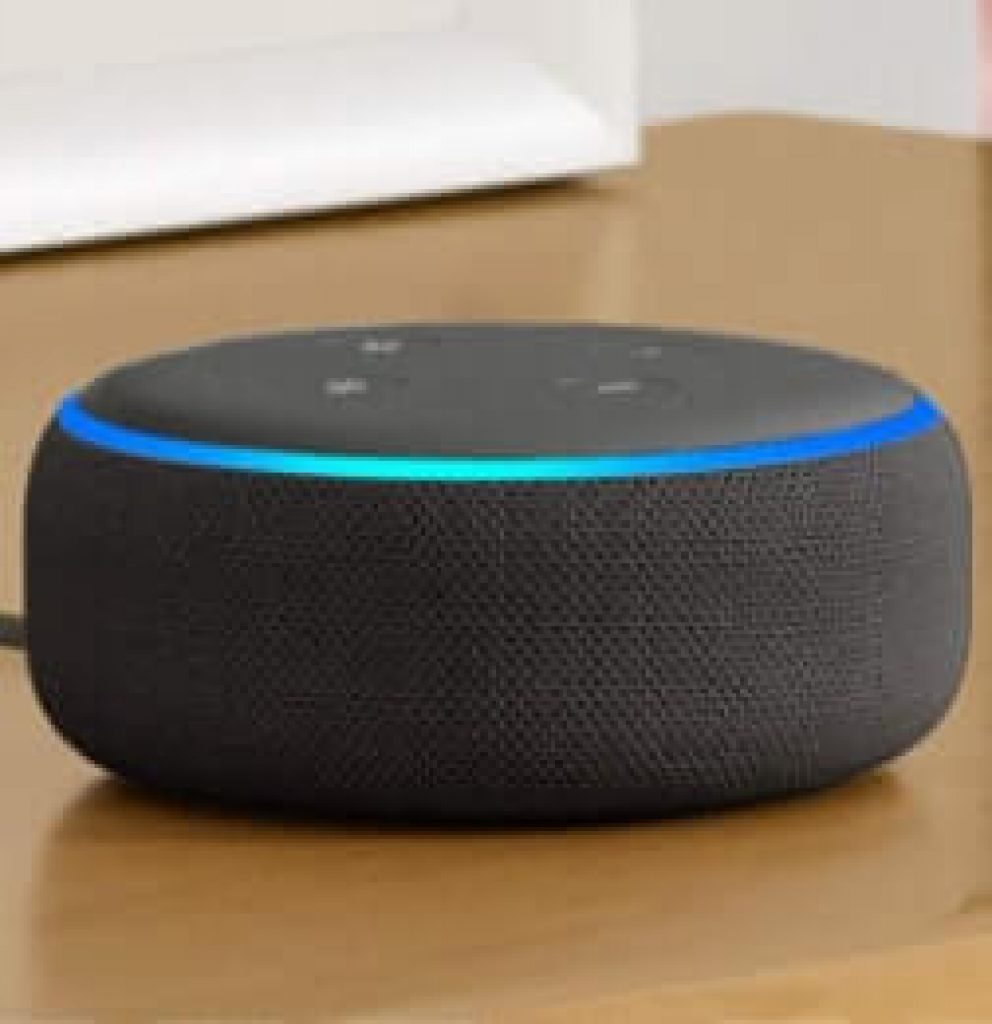 Bluetooth speakers are in demand owing to their portability and the ability to be used in different modes. Being one of the most excellent best friend gifts, it is worth a try.
5. Erasable Travel Map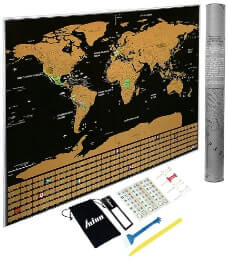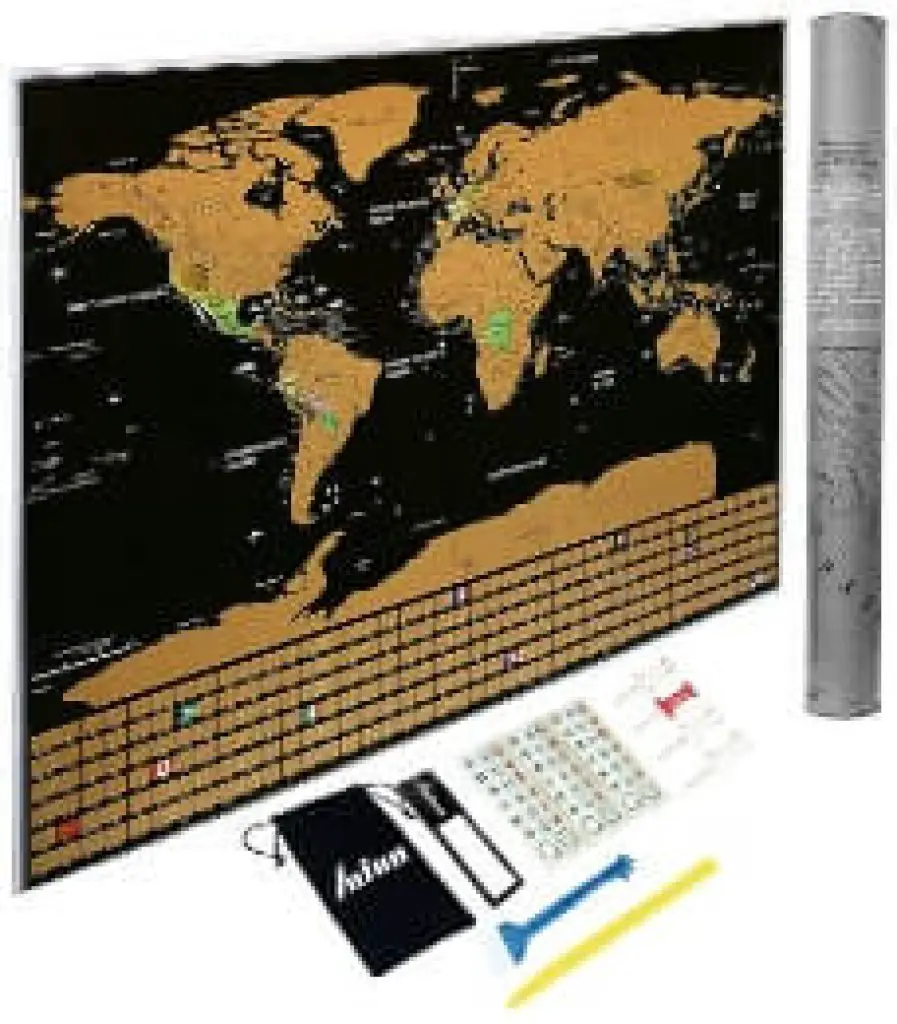 Made for friends who like to travel, the travel map is suitable to mark off places they have visited. It is a very thoughtful idea for one's best friend.
6. European Perfumes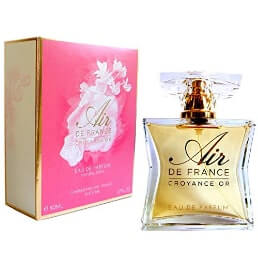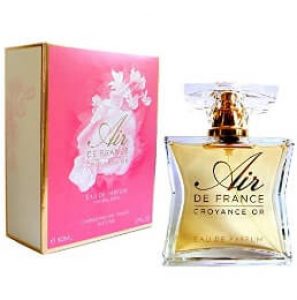 Elegant in fragrance and appreciated by all, European perfumes add class to any occasion. Gift your best friend a set of scents to indulge in. They are captivating, at the least.
7. Stopwatch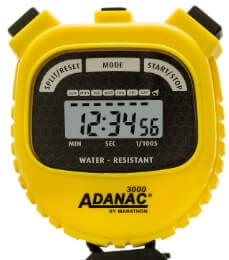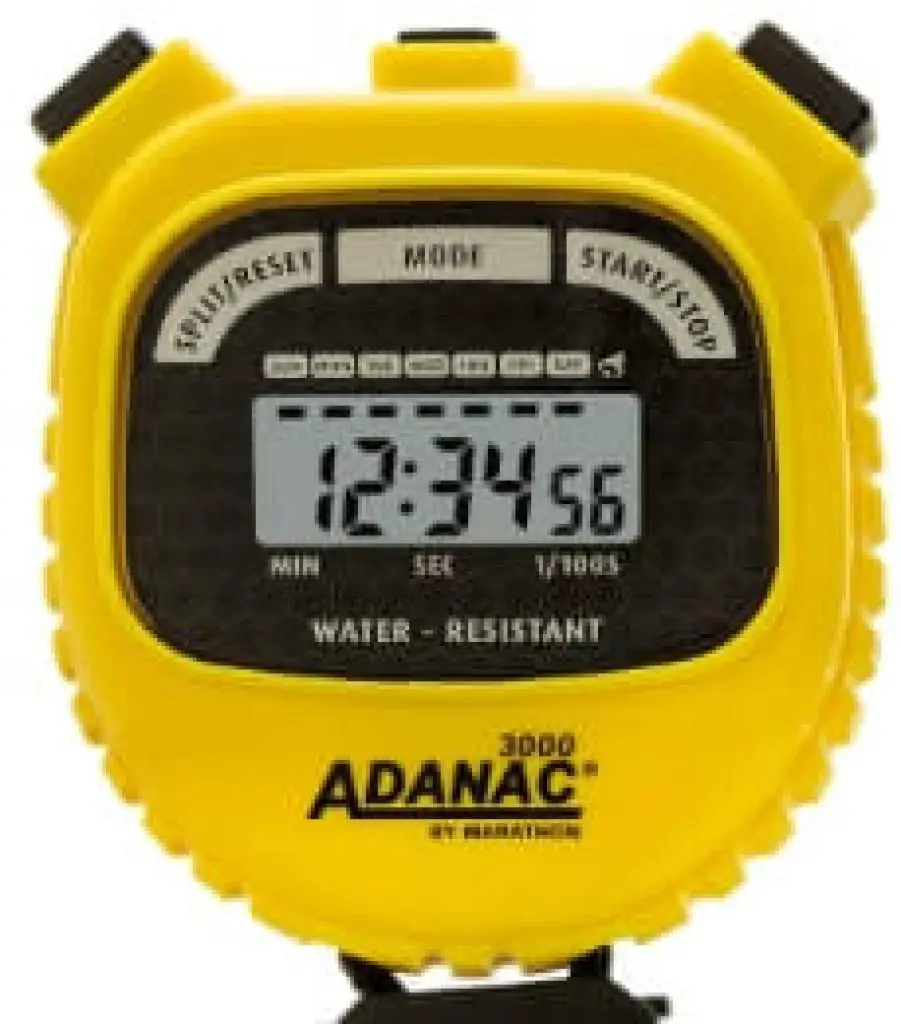 For best friends who like to be athletic, stopwatches help them in many ways. From helping break records to recording new ones, these are useful devices indeed.
8. Swiss Watch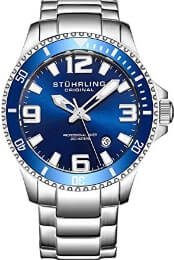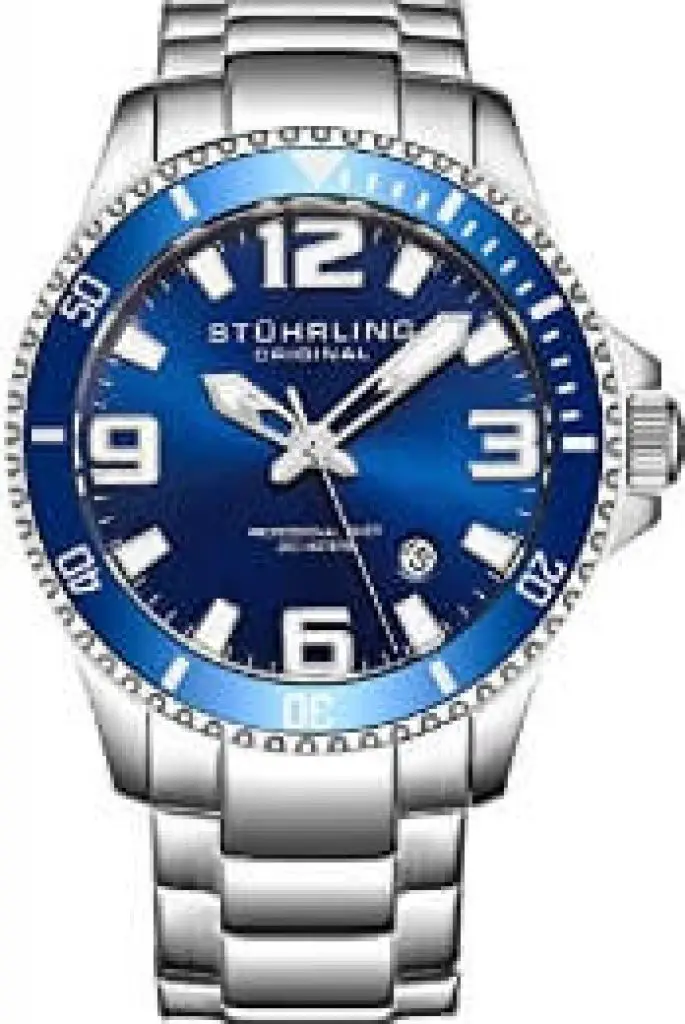 The Swiss love to be punctual. They also make some of the best watches in the world. Gift your best friend timeless perfection in the form of a beautiful Swiss watch.
9. Blanket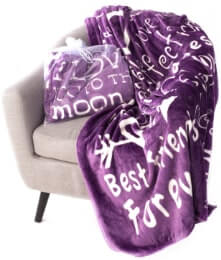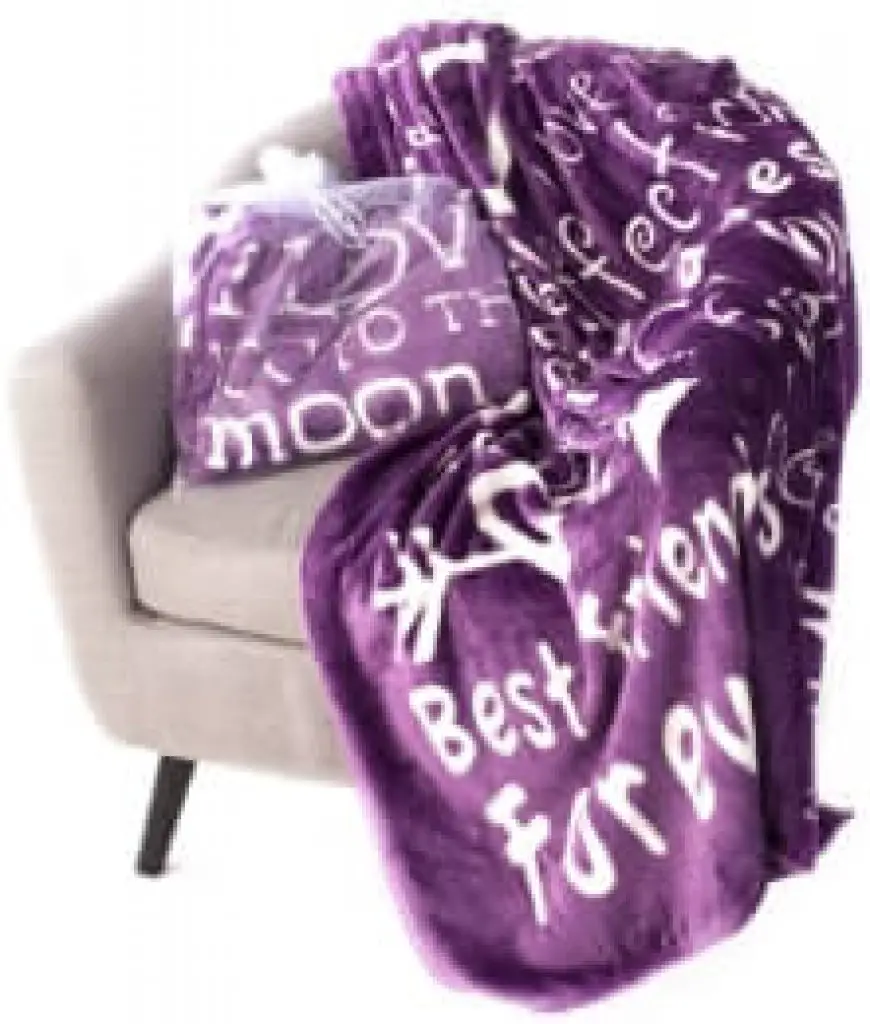 A blanket is a nice way to spread warmth, by all literal means. You can get one with a special message written all over it.
10. Friendship Band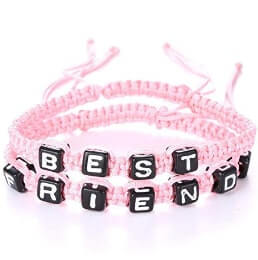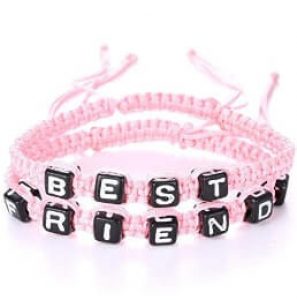 For friendships that have lived on from school times, or younger days, friendship bands are great ways to bring back childhood memories. Though seemingly childish, they are fun.
11. A Little Wish Book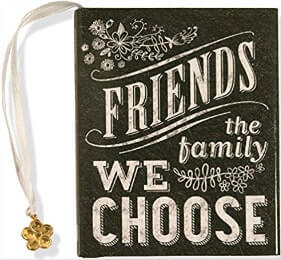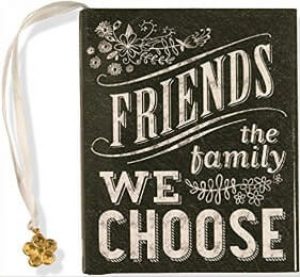 Wish books are great memoirs. They belong in the hearts of those who read them and can remain there for several years.
12. A Mug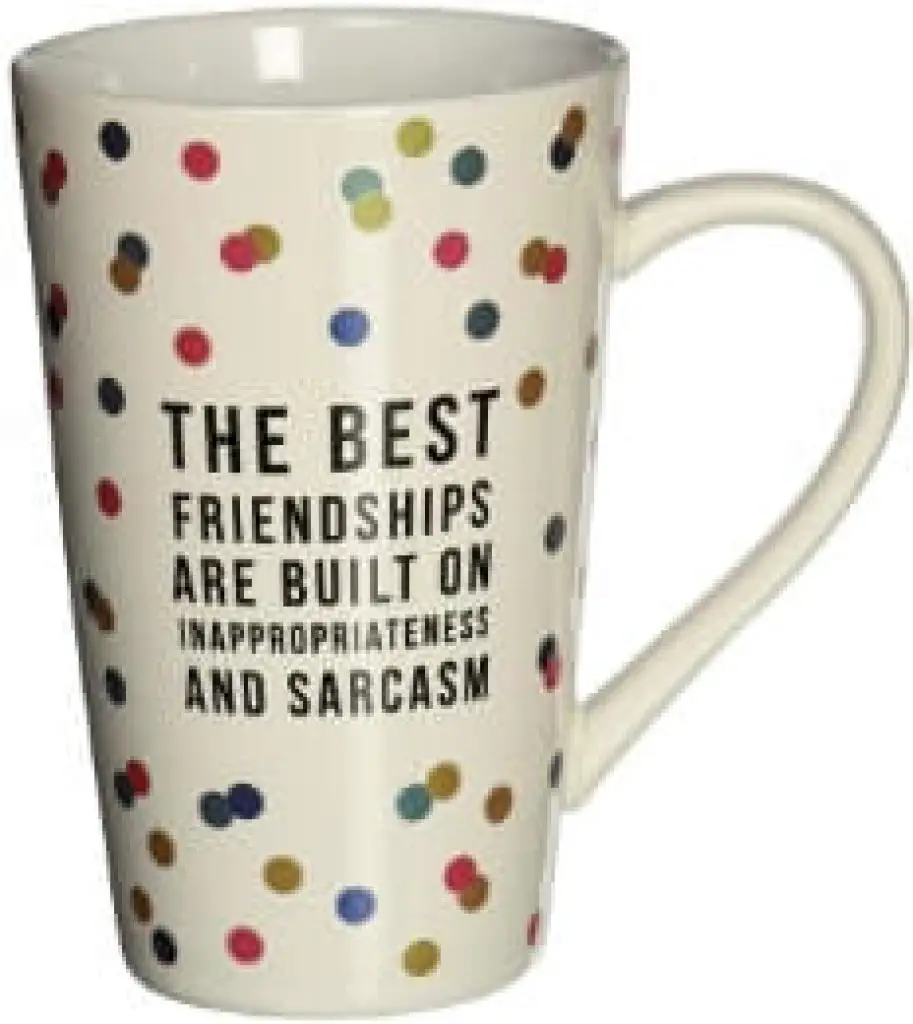 Personalised mugs seem to be the trend these days. They carry messages of love, that radiate and blend into every sip taken from them.
13. An Amazon Prime Subscription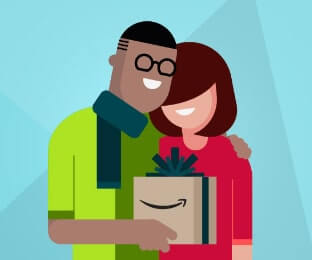 Amazon Prime subscriptions allow your best friend to watch unlimited shows, listen to high quality songs and more. Here's an opportunity to give them all they love.
14. Kindle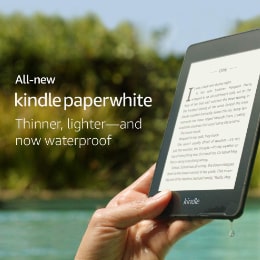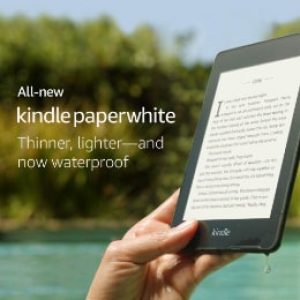 Of the most appropriate gifts for best friends is the option of a Kindle device and subscription. If your special ones love reading, this is a perfect gift.
15. Audible Membership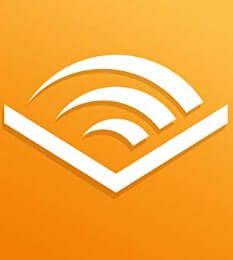 Audible allows one to listen to their favourite books while on the move. It nurtures the hobby of reading that so many people love, but have little time to dedicate to.
16. Hanging Photo Display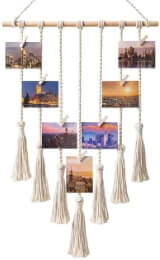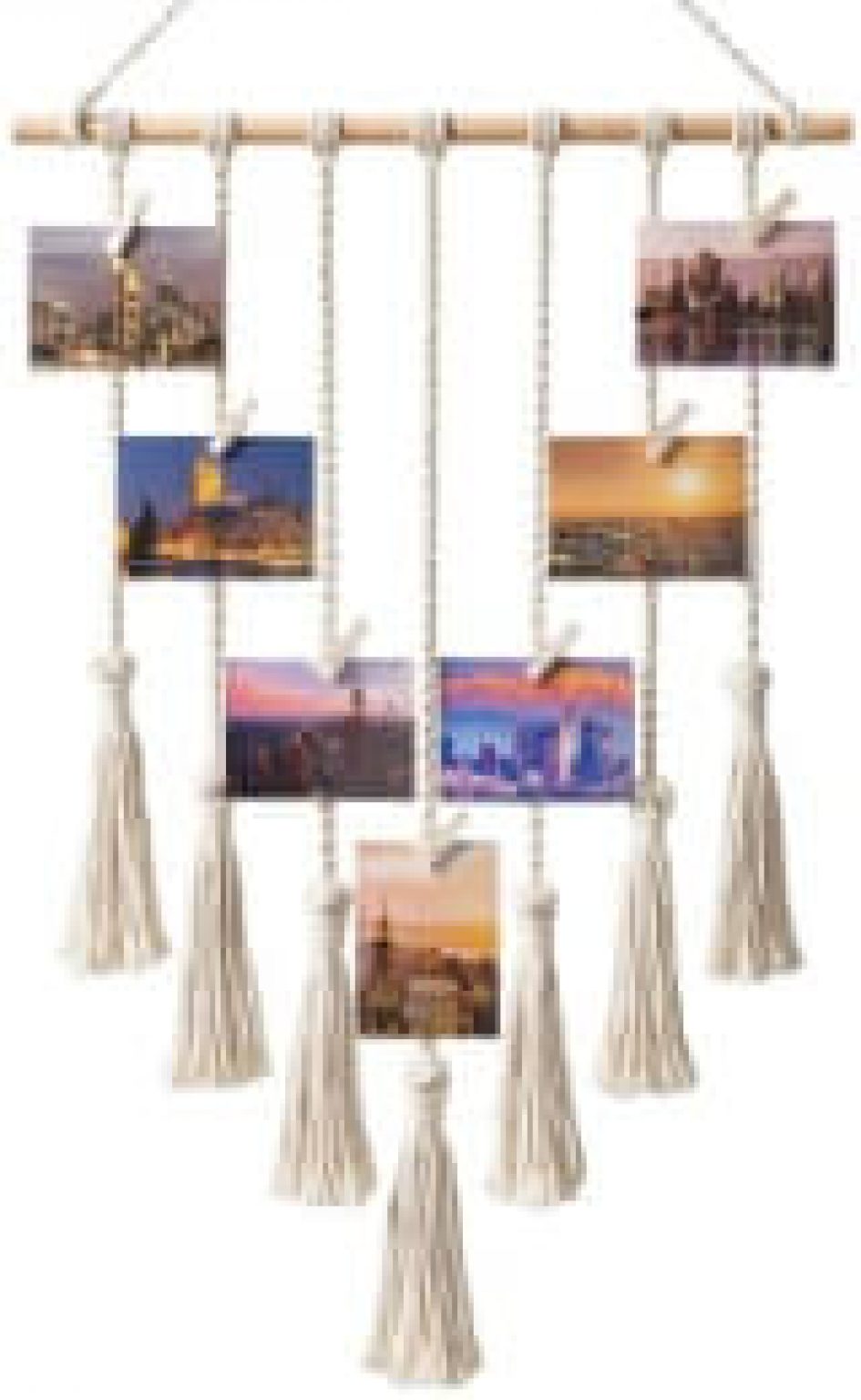 Made to show the most favourite photos of times spent together, this is also a wonderful item to have on one's wall. The display never lets your memories out of sight.
17. Heart Necklace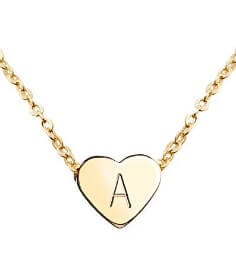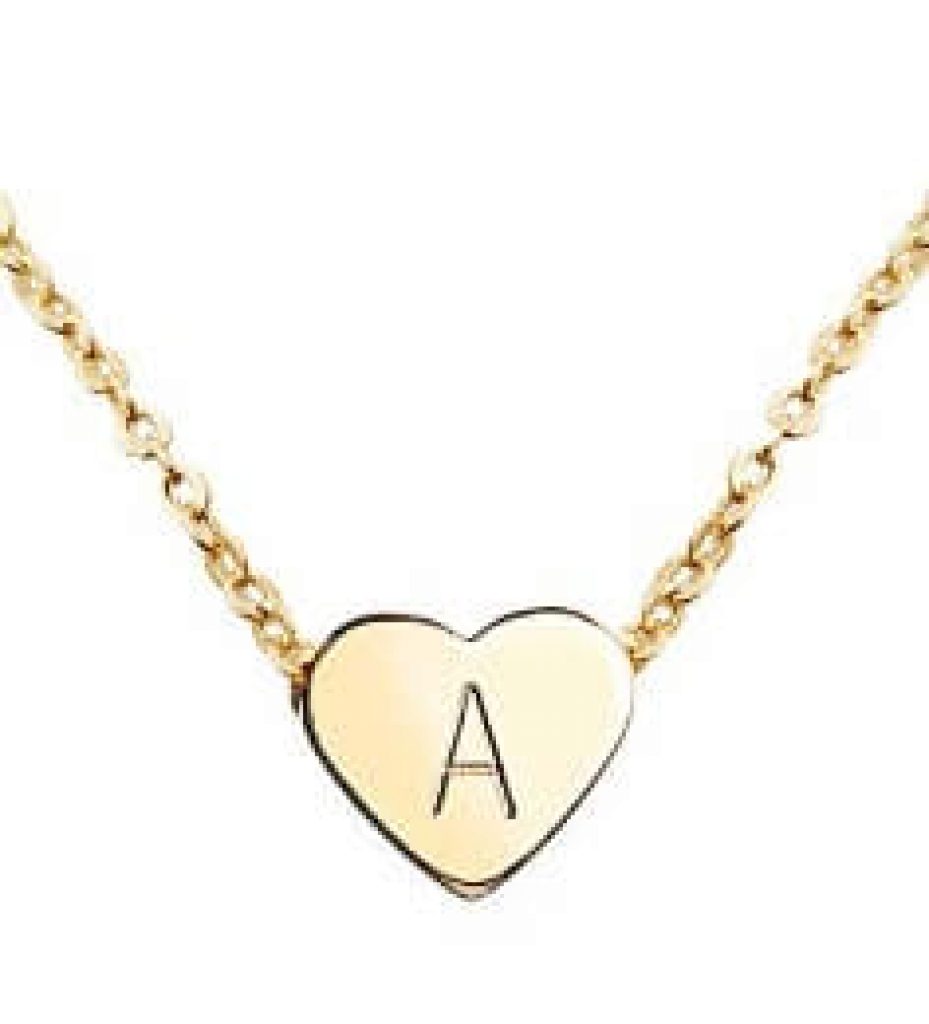 This special heart necklace can be used to stamp the initials of your best friend on it. That makes it both beautiful and personal.
18. Flowchart Book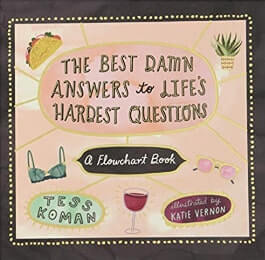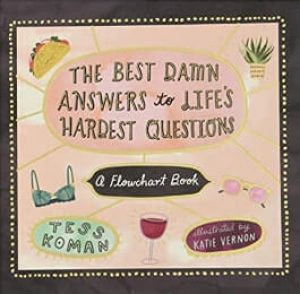 This is one of the most hilarious best friend gift ideas. The book can be used to record funny personal flowcharts that add a smile even in lonely times.
19. Mermaid Blanket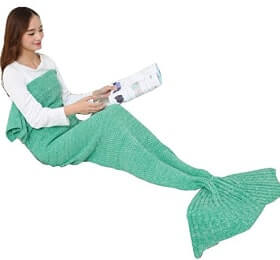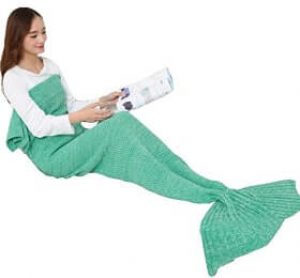 Especially for female best friends, this mermaid blanket is warm and enchanting. It wraps around one's legs, keeping them warm and looking like mermaid.
20. Jewellery Stand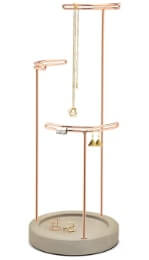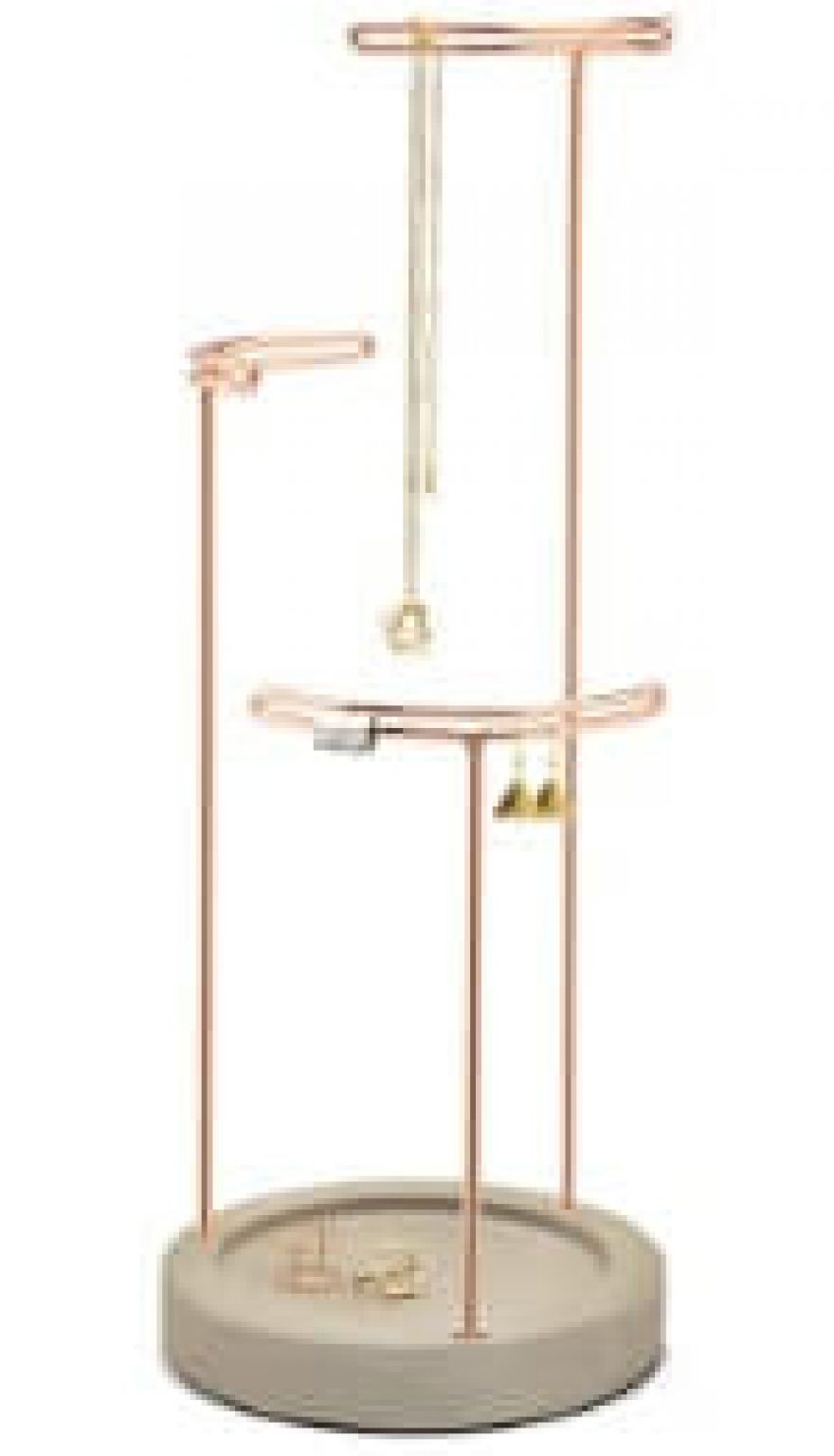 Jewellery does make one look pretty, but when not worn, it must be kept neatly. This wonderful gift ensures exactly that, helping jewellery to be arranged properly on it.
21. Away But Together Coffee Mugs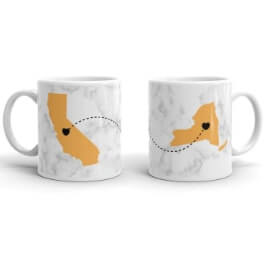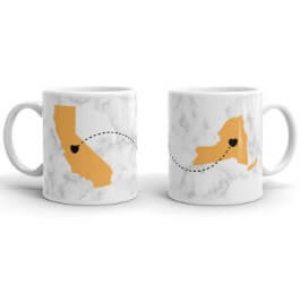 These mugs have one picture that continues onto the other. No matter how far you are, you are never complete without your best friend.
22. Life Planner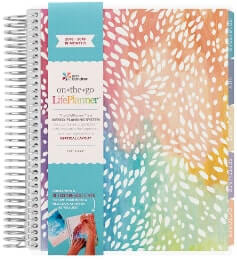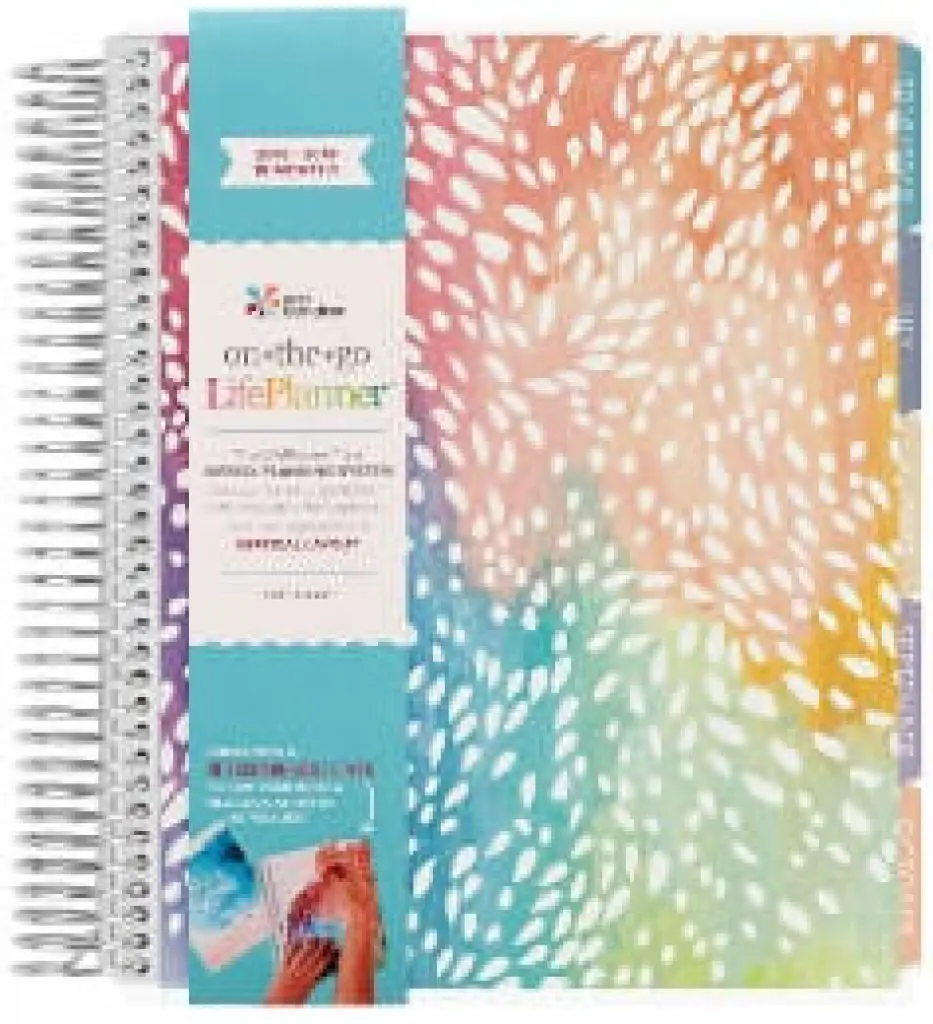 For ambitious or fickle minded best friends, a life planner does a wonderful job. It provides an outline to guide them through.
23. Makeup Brush Kit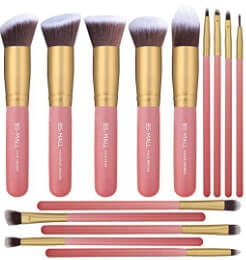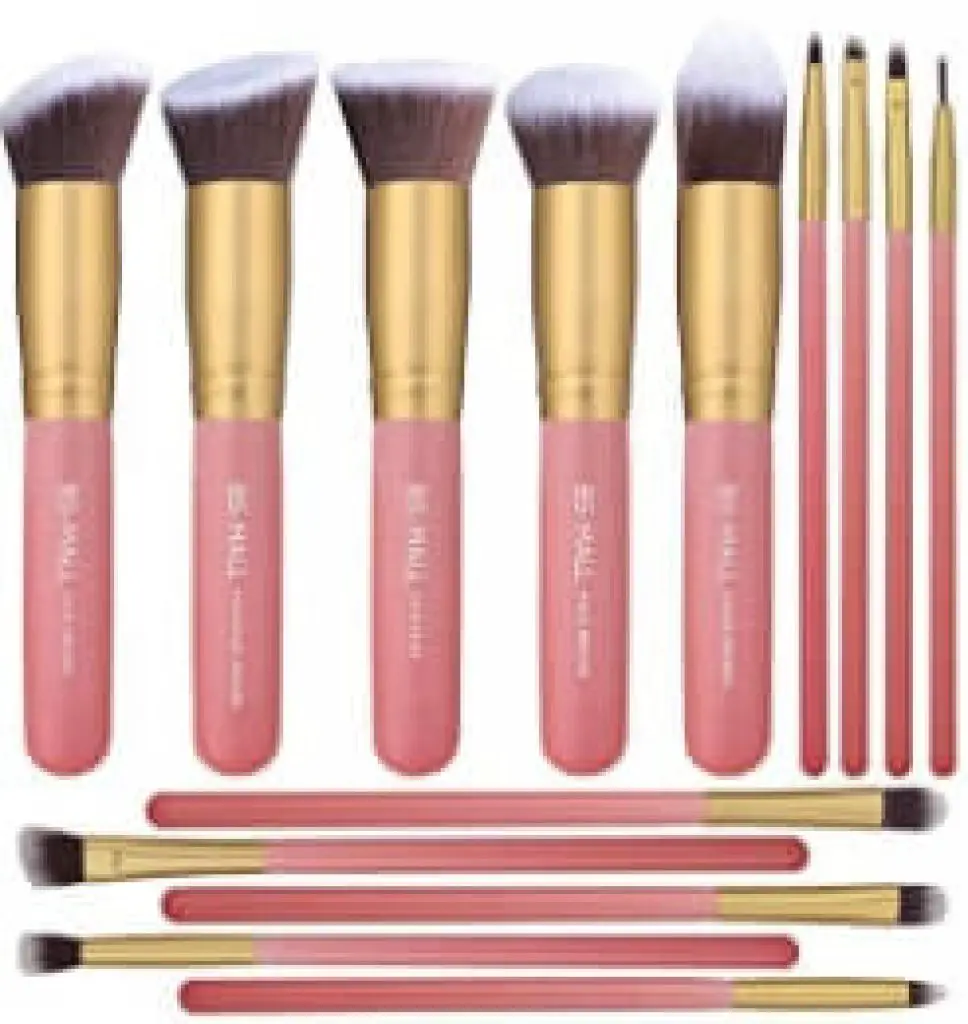 To put on that lovely makeup, these brushes will come in handy. They are reliable and of the best quality.
24. Air Fryer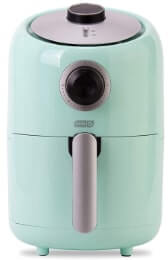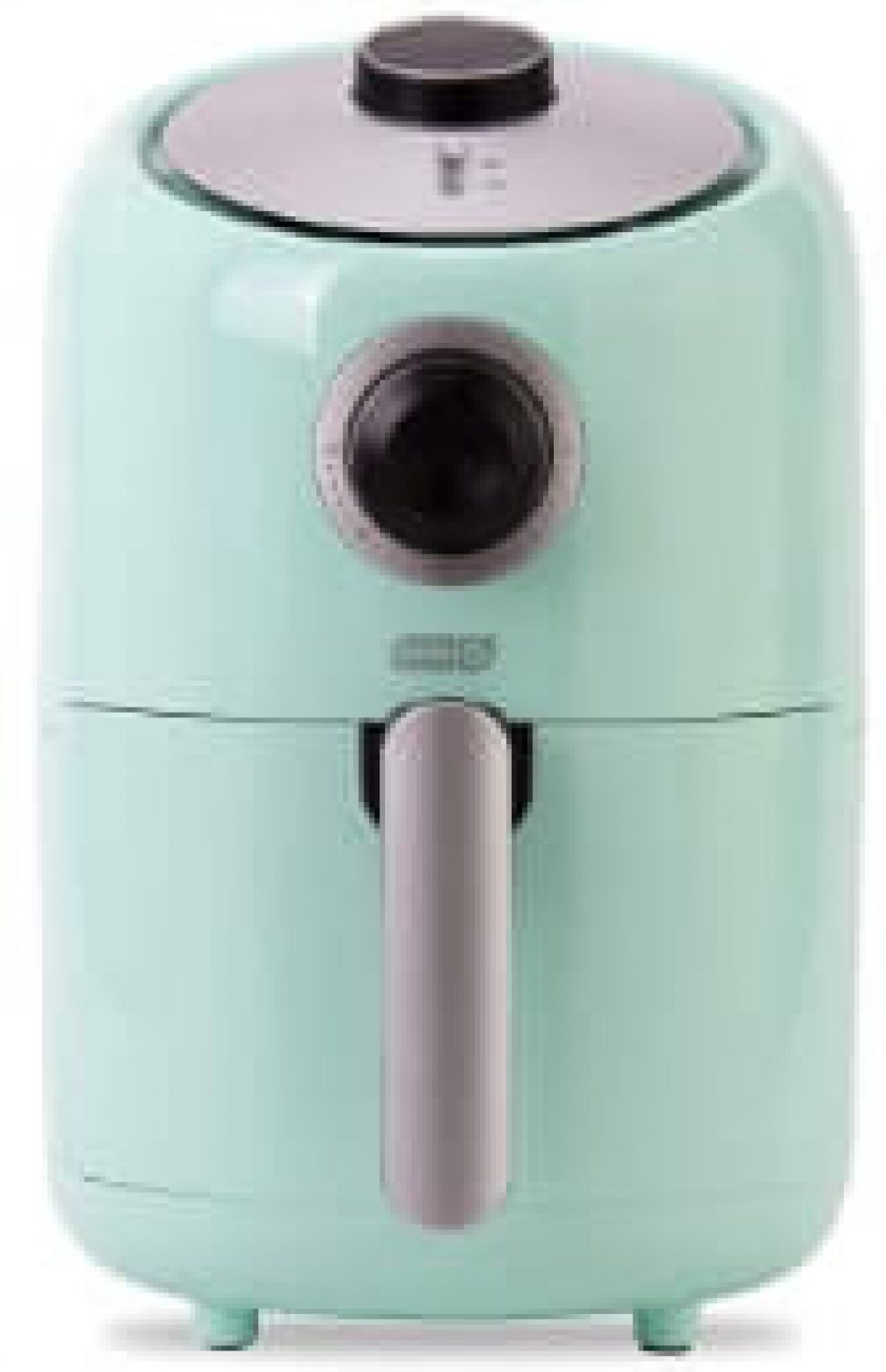 For best friends who want to eat healthy, the air fryer makes meals that are 70% more healthier than fried ones. Now, nobody needs to give up on fries.
25. Retro Ladies' Bag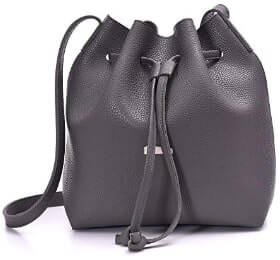 Mixing the class of the old with the sturdiness of new, this ladies bag is both stunning as well as useful. It can be used in several purposes.
26. Wine Pearls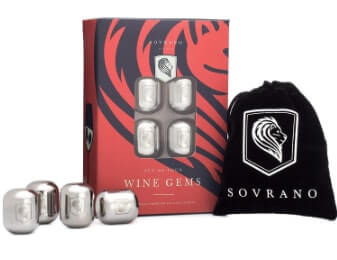 Made for the strict taster, these wine pearls solve the problem of melting ice diluting wine. Each stainless steel set works well on the drink, chilling it.
27. The Perfect Cutting Board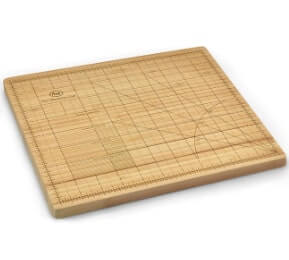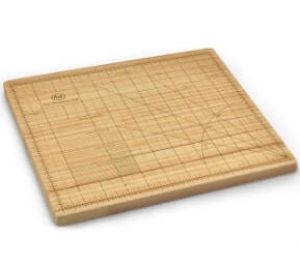 For best friends who like to cook, this creative cutting board can help make precise chops. This ensures that the food is made just perfect.
28. Stainless Steel Bottle

This bottle is both sturdy and beautiful. It can be used for multiple purposes and there is no reason to worry when you accidentally drop it.
29. Yoga Kit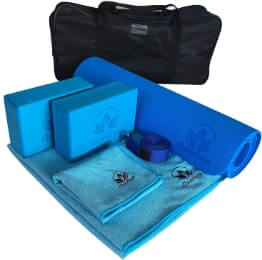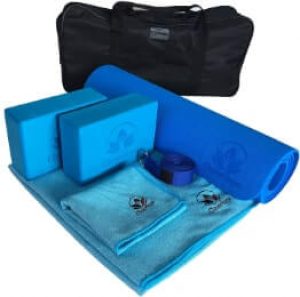 Staying fit is important. This yoga kit will take care of your friend's health and allow them to practice the most ancient fitness ritual with ease.
30. Reusable Grocery Bags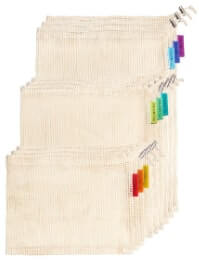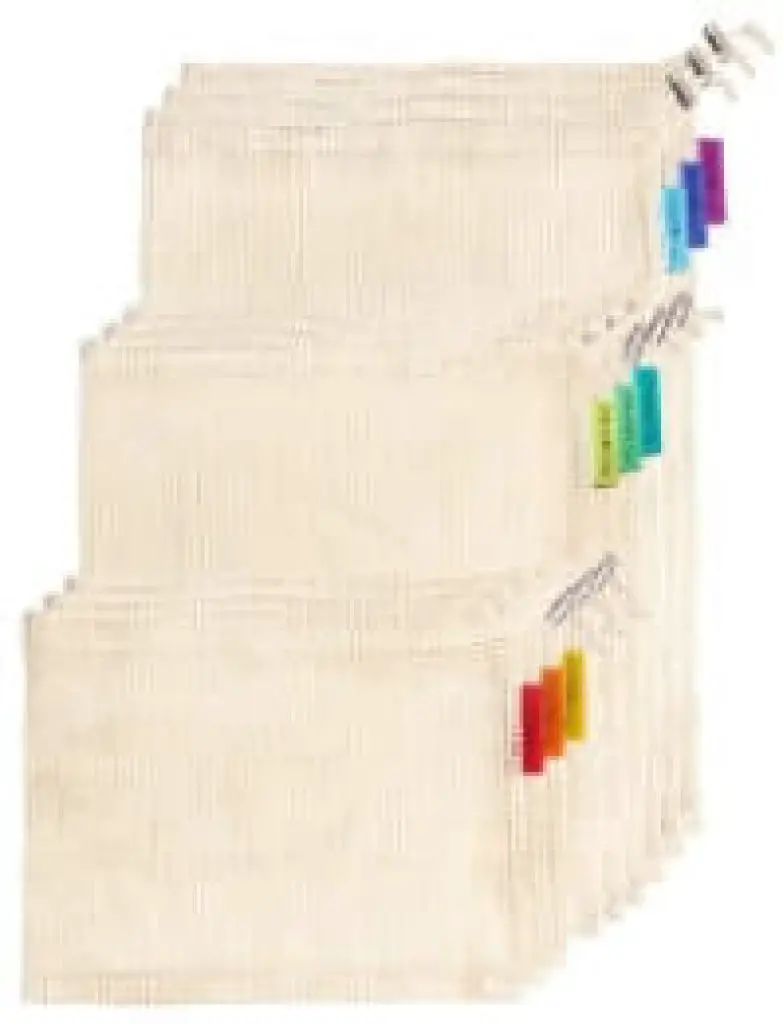 Environment friendly and thoughtful, reusable grocery bags can be used by your best friend to bring the shopping. Their use can last several deliveries over a long period of time.
31. Leather Bracelet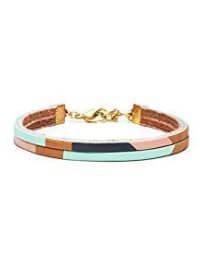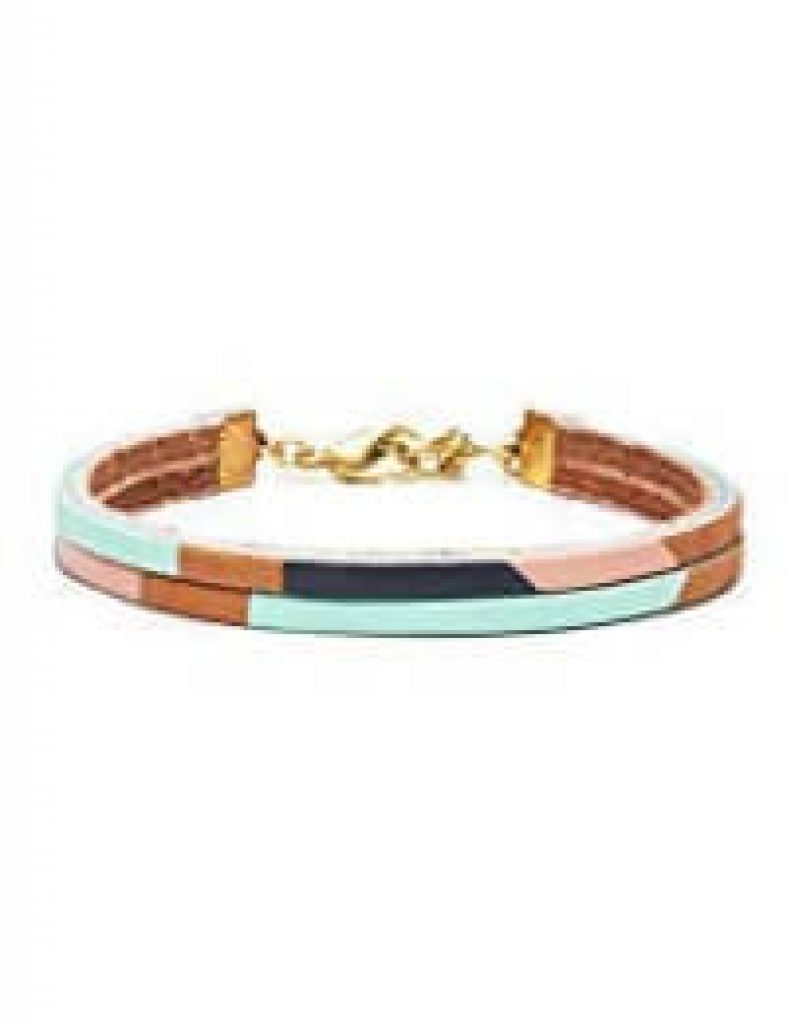 A very fashionable gift, this leather bracelet is magical. It adds a stunning look when worn and is durable.
32. Special Cushion Covers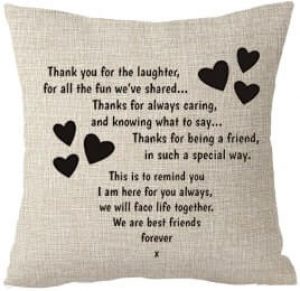 These cushion covers add a pretty look to your best friend's sofa pillows. They also add a very cute dimension to your love.
33. Stemless Wine Glass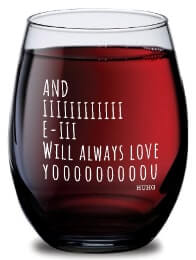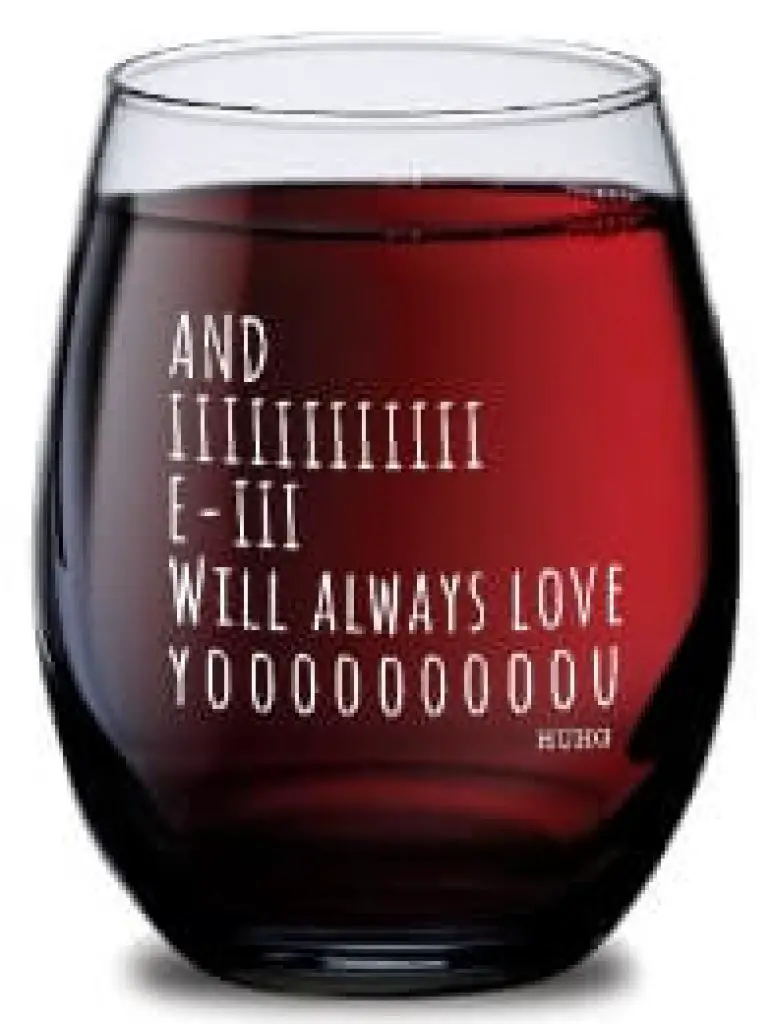 Made for those who like their evening drink in style, this glass comes with a message to lighten up the heart. It is one of the most perfect best friend birthday gifts.
34. Cork Coasters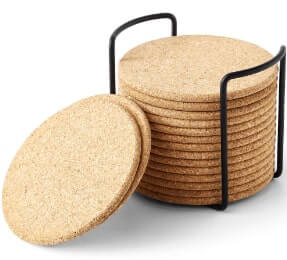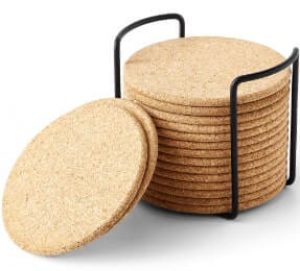 These coasters absorb any liquid that falls on them, making them suitable for both office and home use. For people who often spill their drinks, this can be a boon.
35. Heart Shaped Travel Mug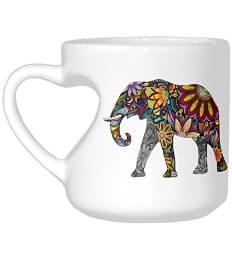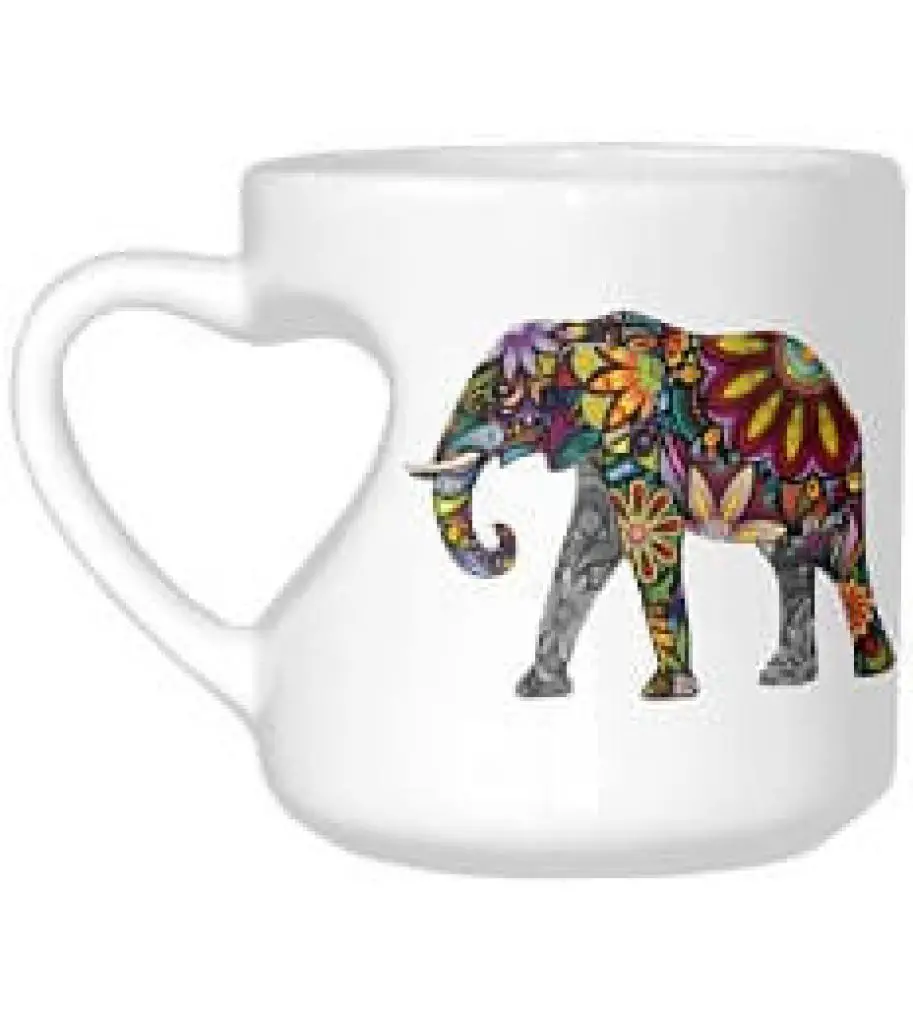 This mug is beautiful in design. The unmistakable heart shape makes it look special and adds that extra flavor of love.
36. Chocolates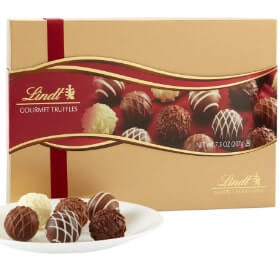 A box of chocolates spells love better than anything else. Go and get them the world's most favorite gift ever.
37. Photo Frame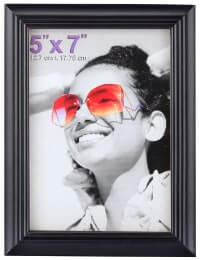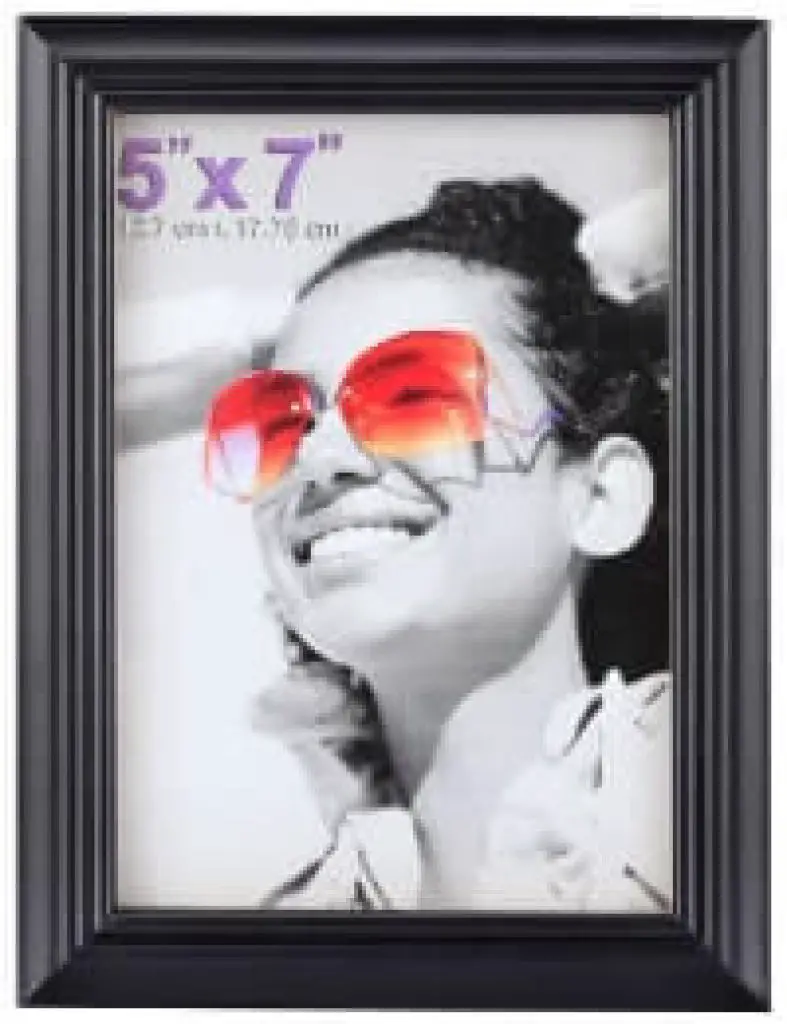 Photo frames are useful in capturing special moments forever. If you add your favourite photo together, it only enhances the experience.
38. A Favourite Book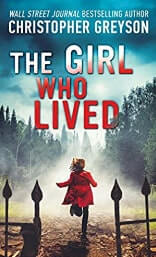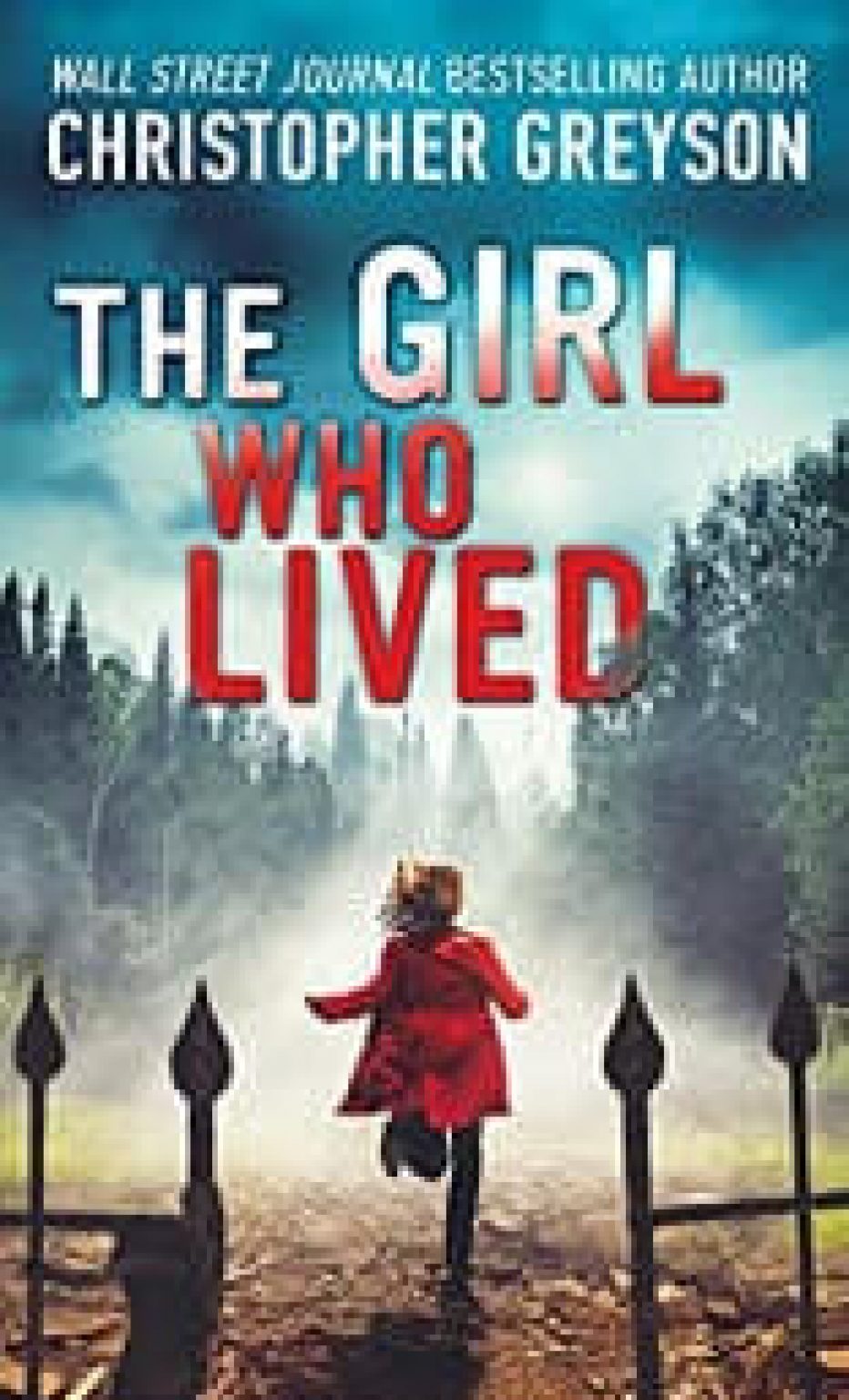 Bestselling books are often the topic of discussion, and therefore it is appropriate for them to be given as gifts.
39. Gift Cards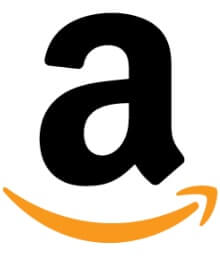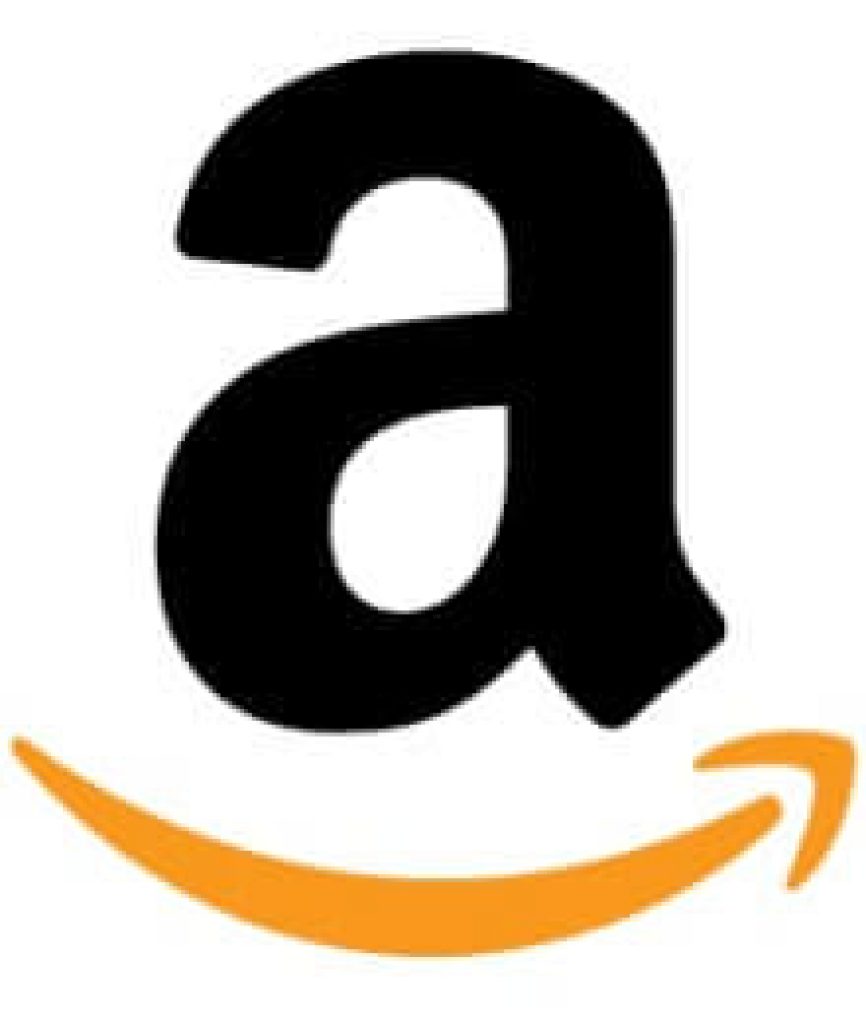 Cannot choose? Well, leave your friends the gift choice with Amazon's special gift cards. They can buy whatever they like with them.
40. Birthday Cards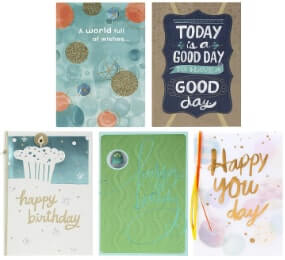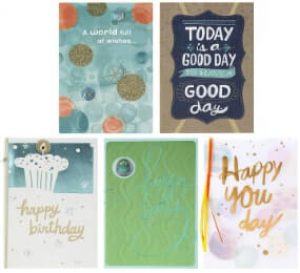 One of the most obvious best friend birthday gifts is a card, which you can fill in with all you have to say. Templates are plenty and offer you the luxury of choice.
41. Flight Simulator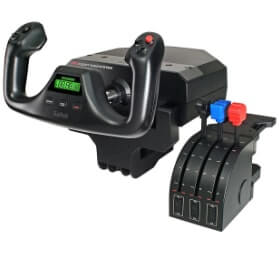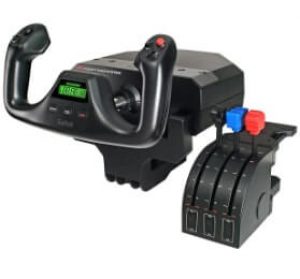 Does your best friend love flying? Nurture their hobby with a lovely flight simulator that they can use to fly virtually all around the world.
42. Headphones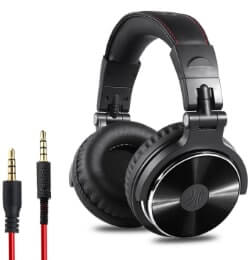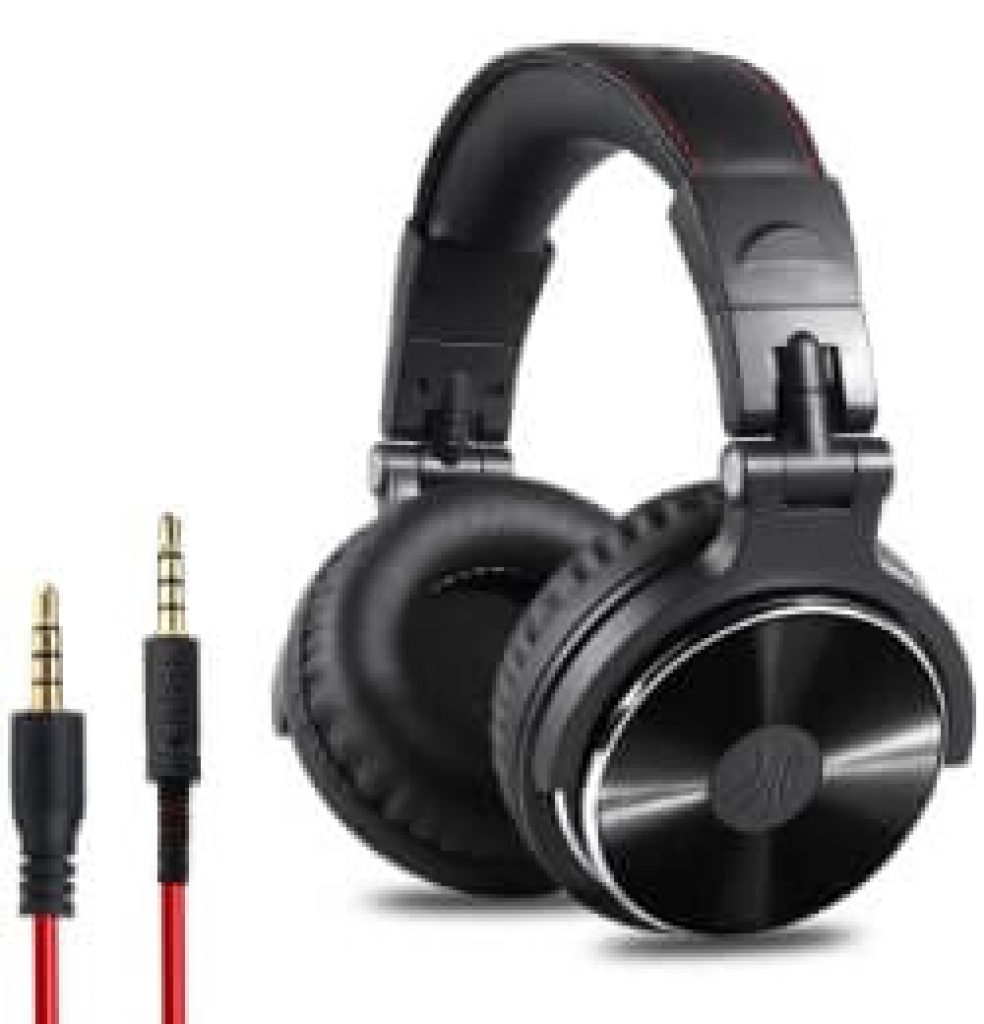 We all need headphones to cut off the rubbish and only listen to fine music. Your best friends would love a pair for themselves.
43. A Laptop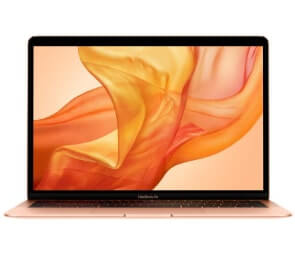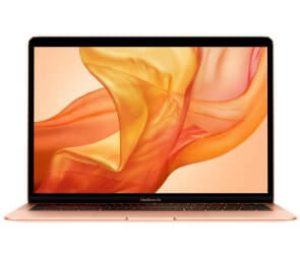 Laptops are useful – from board meetings to binge watching. They are the perfect devices for all occasions, and would be a thoughtful gift.
44. Candy Bags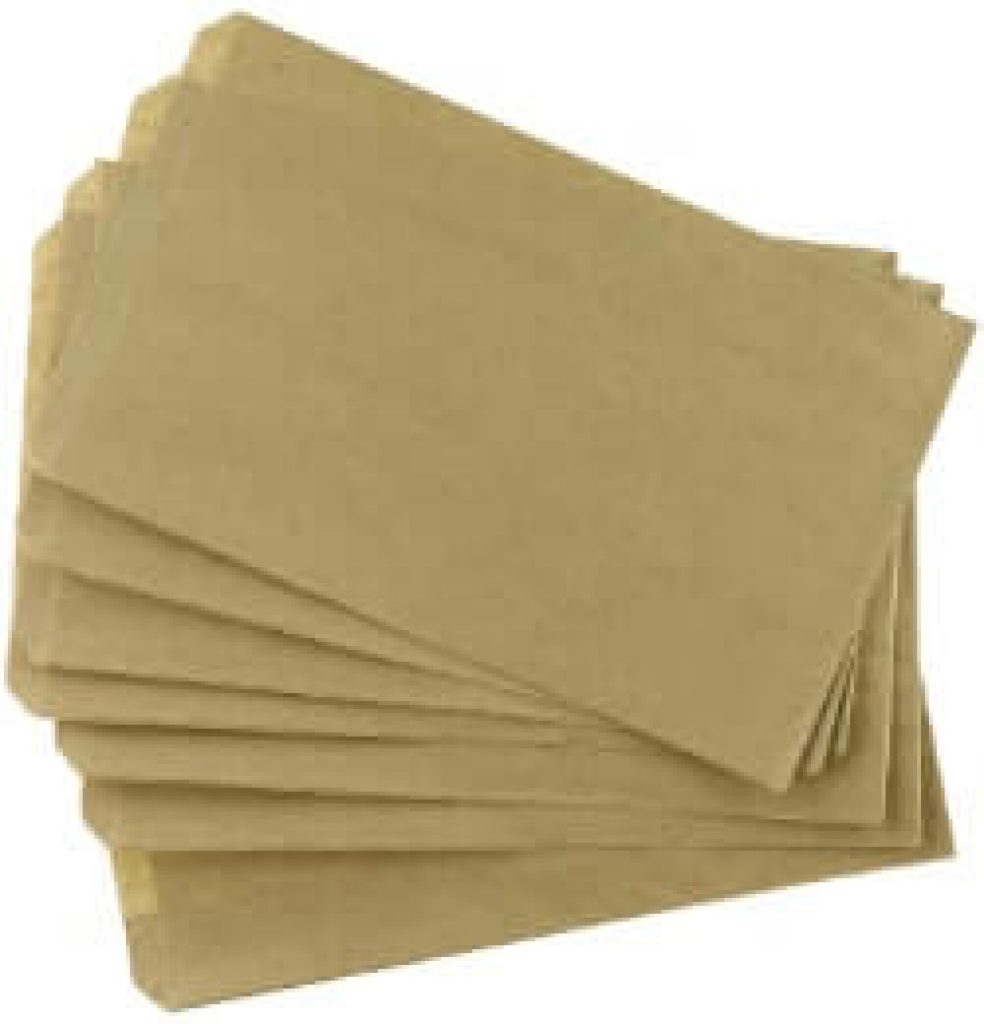 Useful for friends who like to give out candy treats, these brown bags are the most appropriate holders for little sweet delights.
45. Alexa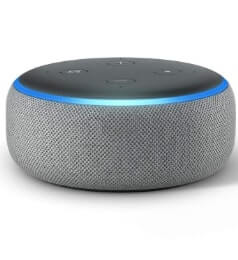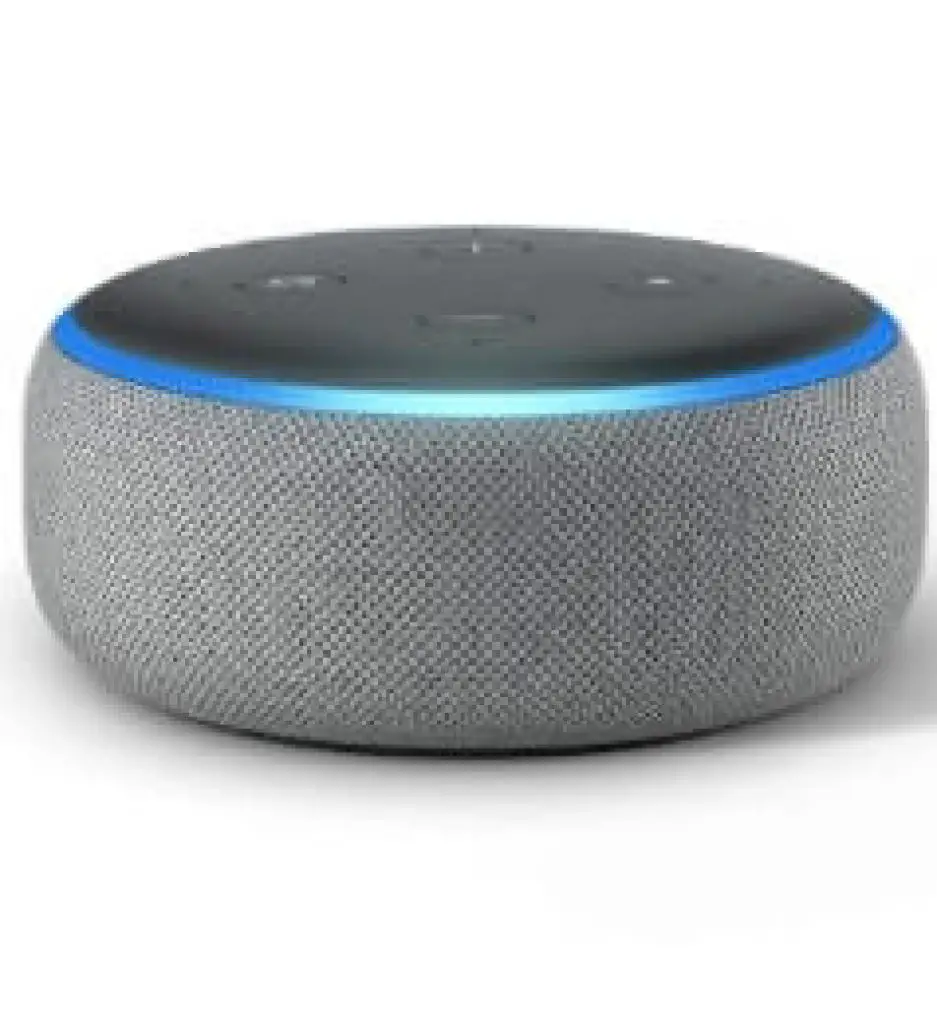 Alexa is a wonderful device for everyone's home. It is a great device to assist in day to day work and can be an interesting digital companion.
46. Hooded Sweatshirt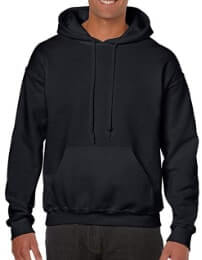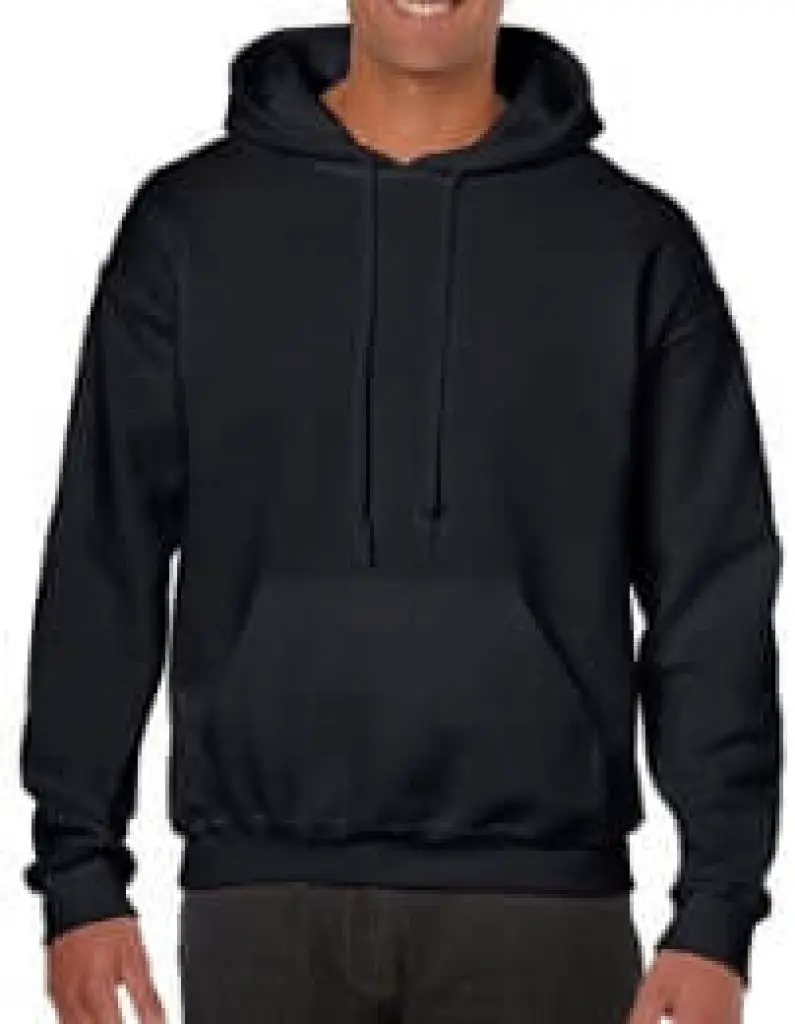 Hooded sweatshirts are great for winters, and they add a special style statement. They make a wonderful gift for people of all ages.
47. Reversible Belt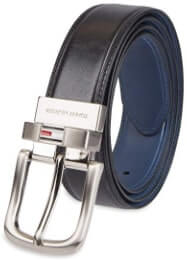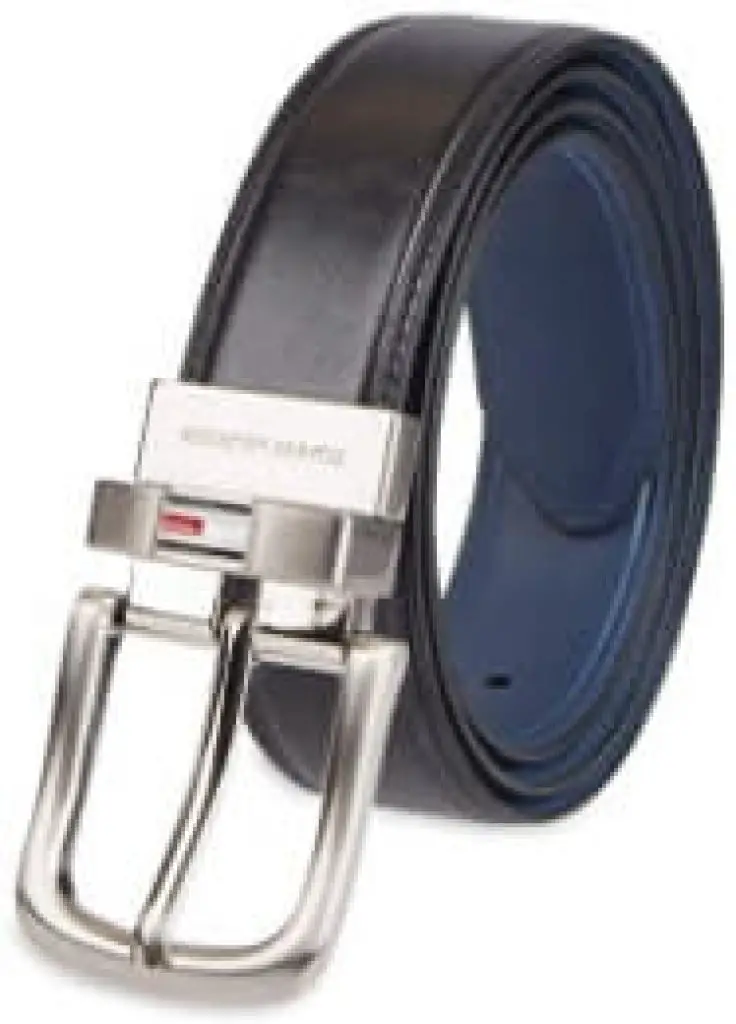 This reversible belt is a fit for all sorts of apparel. It can be used for both casual and formal purposes and would be an excellent choice.
48. Travel Guide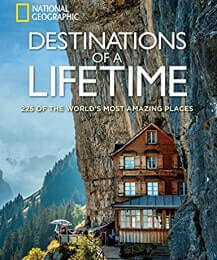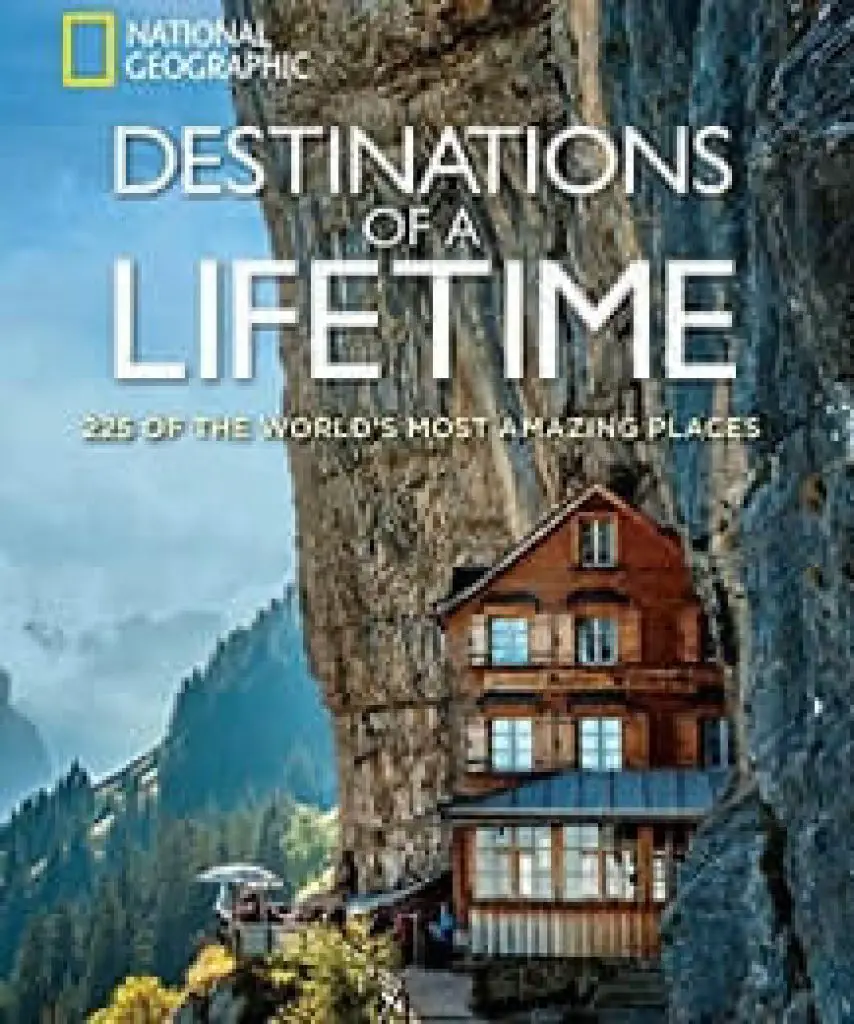 The travel guide is a perfect gift for travellers. If your best friend likes to explore the world, he or she will surely love it.
49. A Useful Student Guide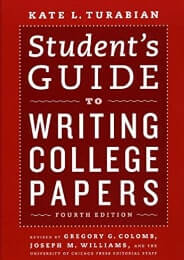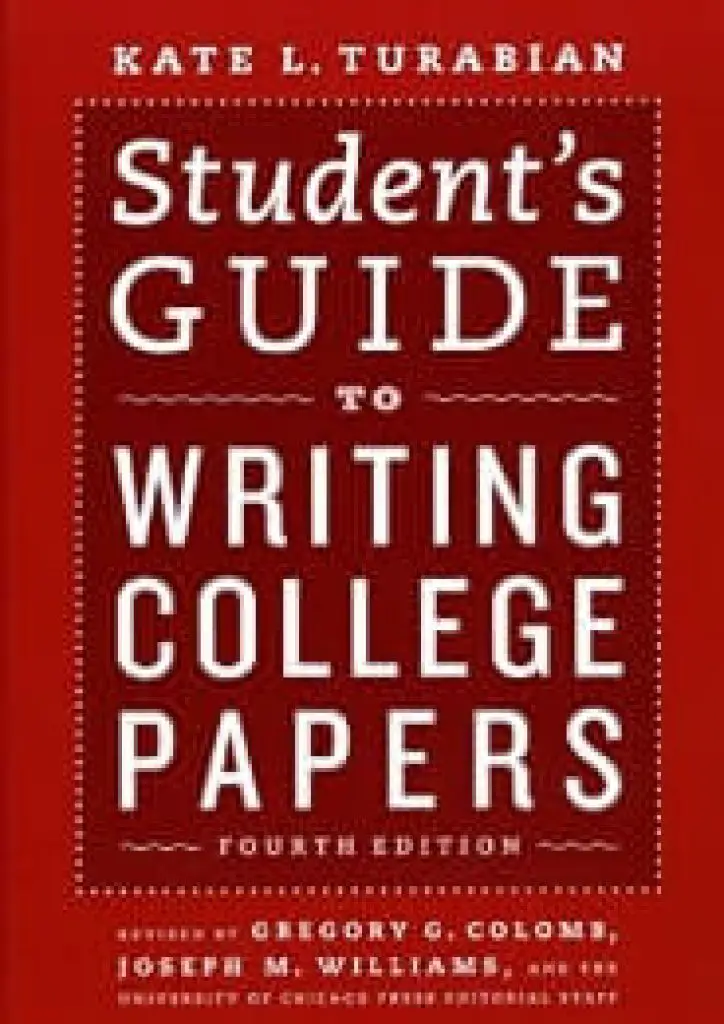 Student guides to help write college essays are useful if your friend has an application soon. They provide useful ideas for the most important part of the proposal.
50. Indoor Plant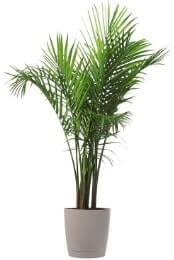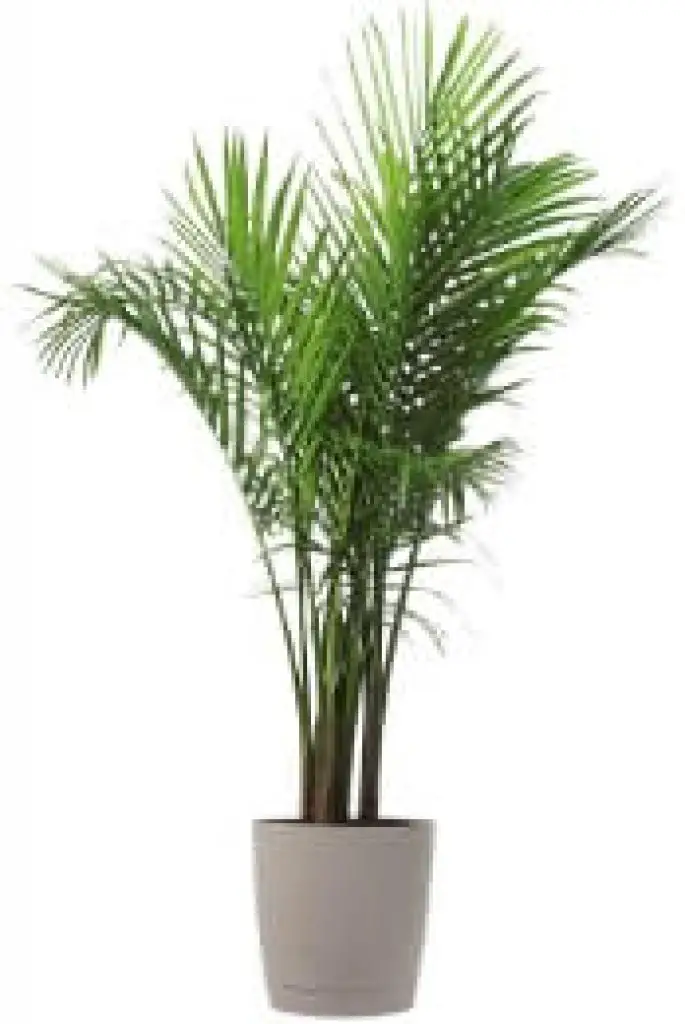 Easy to grow plants that can be placed indoors add to the beauty of the house. They need less maintenance and can withstand indoor conditions.
51. Fishing Kit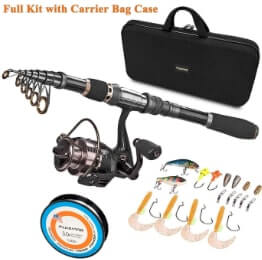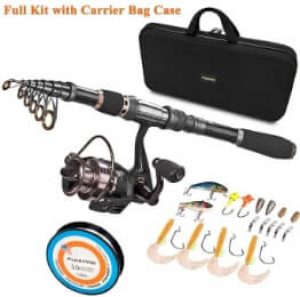 For enthusiasts, a fishing kit is likely to be one of the best gift ideas for best friends. They can practice a hobby that they love, thanks to you!
52. Movie Gift Card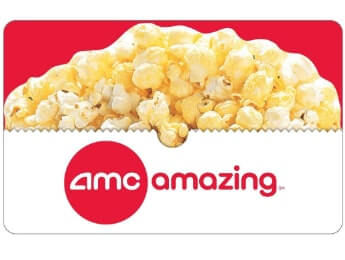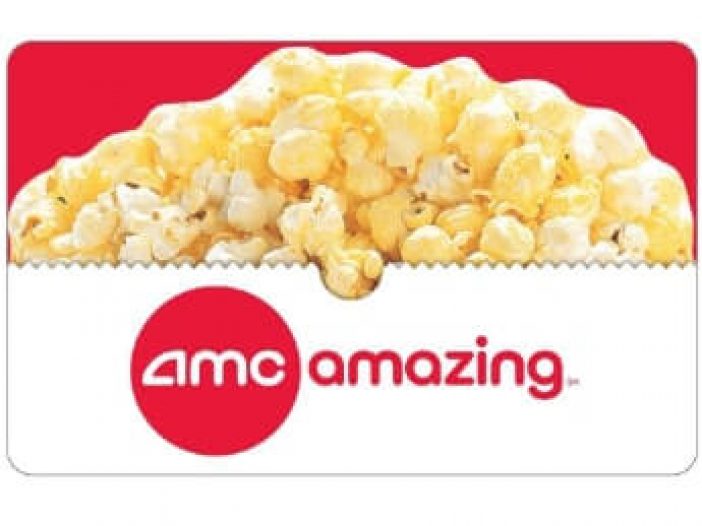 Does your best friend enjoy a lovely film? Gift them a whole new experience with a gift card which they only need to exchange for a ticket at the multiplex.
53. Aircraft Model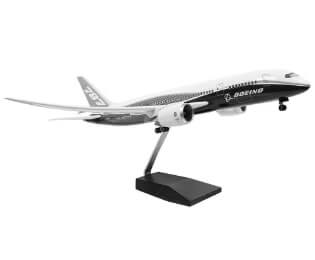 One of the most suitable gifts for airplane enthusiasts is a model for an aircraft they are fond of. It is not only a good showpiece, but also exciting in every way.
54. A Pair Of Oxfords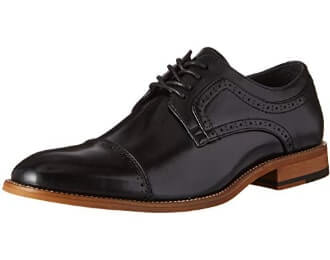 A pair of oxfords suit every formal occasion, bringing a look of elegance. They will fit into any event that your best friend will attend.
55. Wallets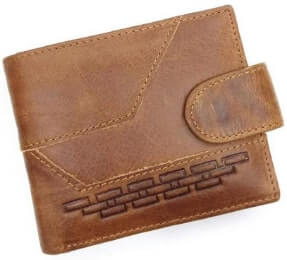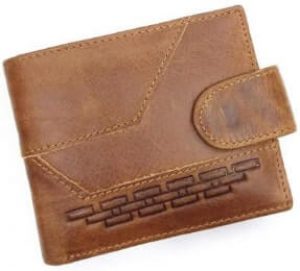 Wallets are the single most essential unit of every dress combination. Businesses and contacts, memories and notes, all pass through this vital component of space.
56. Card Cases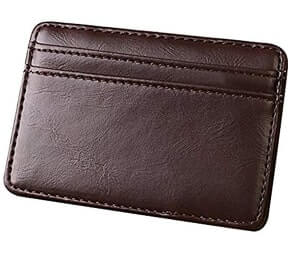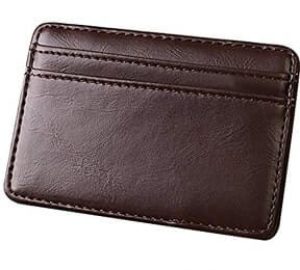 Helping store business cards effectively, card cases are very important inventions. They can help in the arrangement and careful preservation of vital contacts.
57. Money Clip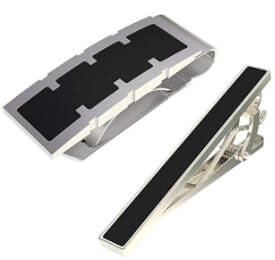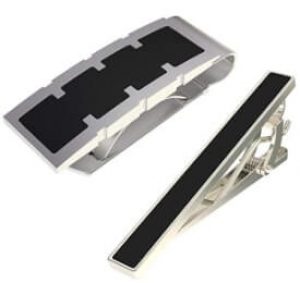 Just for keeping one's loose notes in a secure manner, a money clip is the answer. They are the simplest things we use, yet one of the most effective.
58. Swiss Army Knife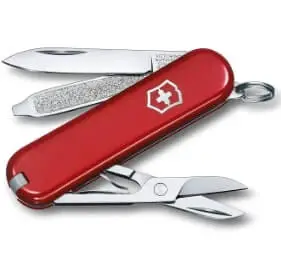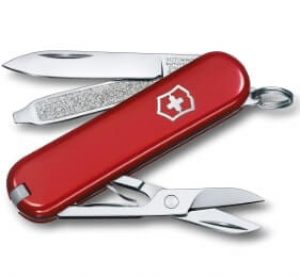 Of the most thoughtful gift ideas for best friends is the Swiss knife, which is a handy tool useful for several purposes. Pocket friendly and safe, it can solve several problems at a time.
59. Going Nuts?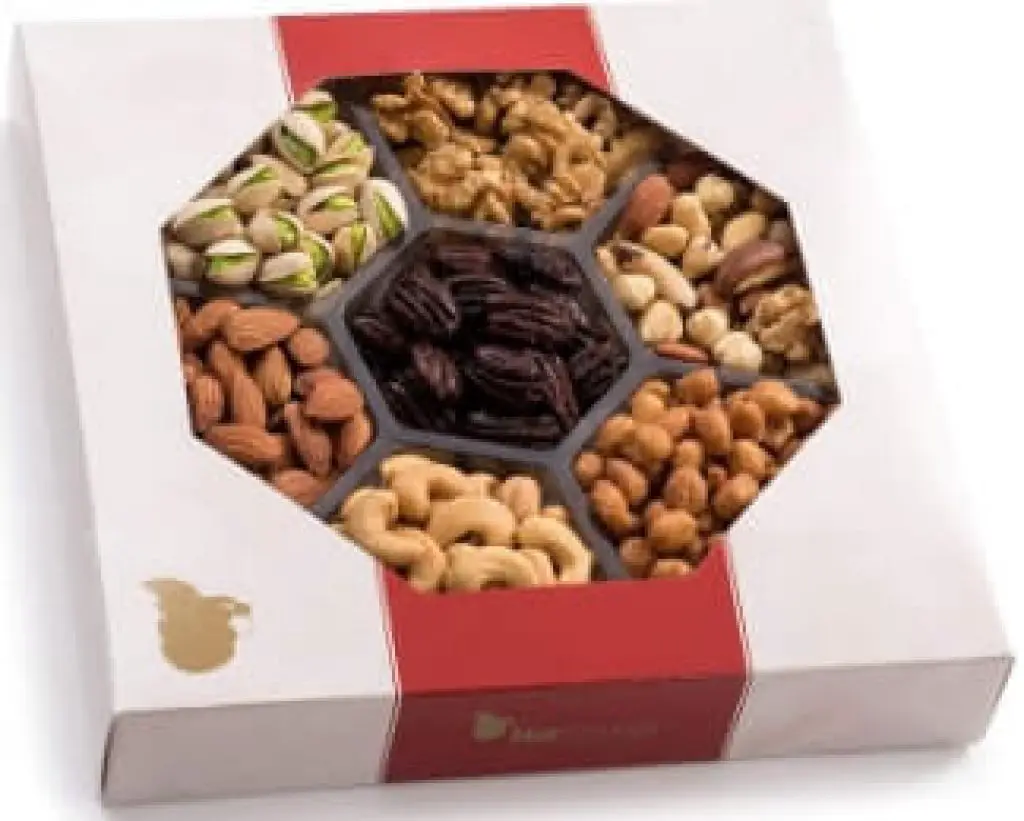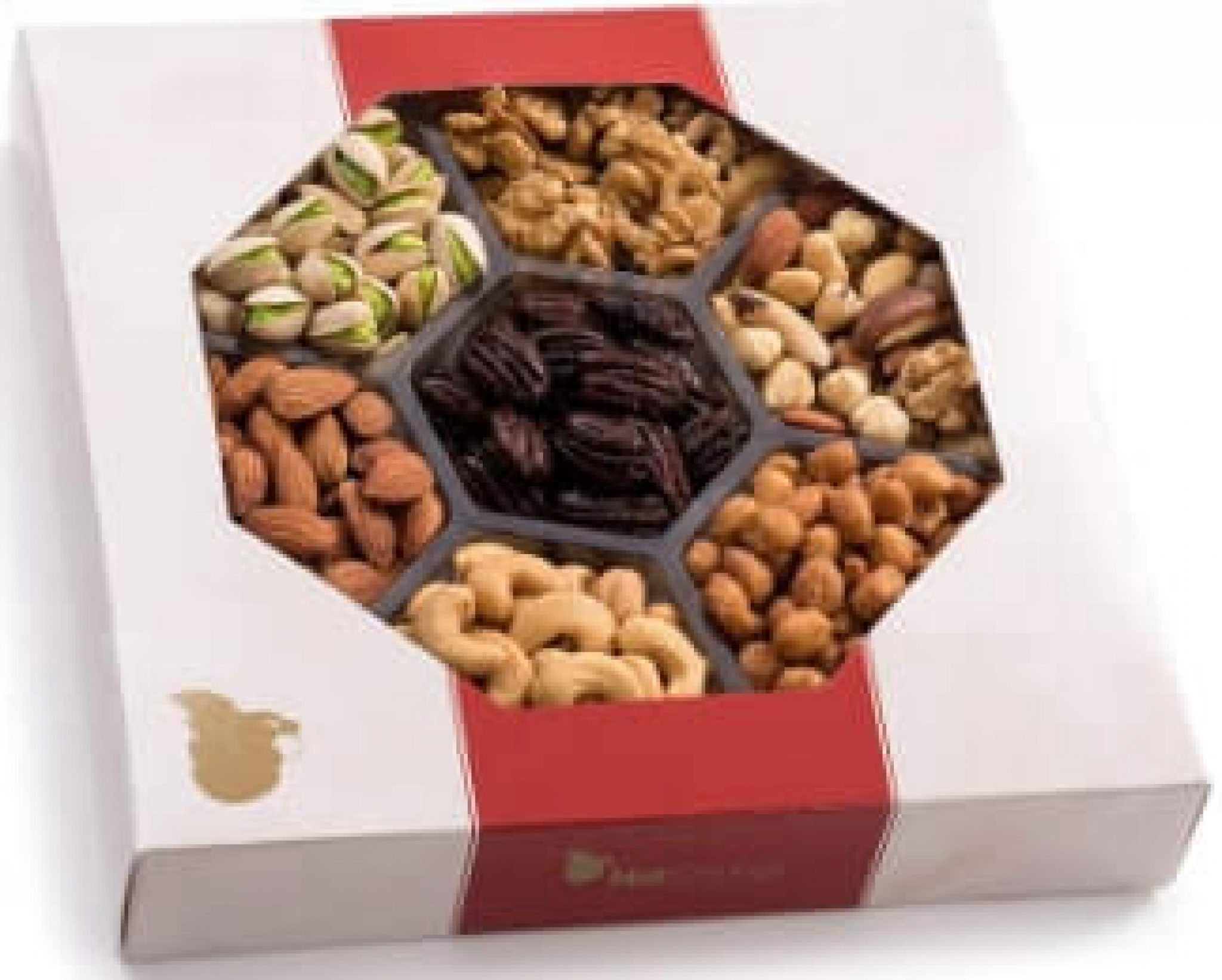 The Cross is the symbol that Jesus died for our sins. Gifting this cross would ensure that your son has faith in Christ and would try to lead a holy life. This is an excellent personalized first communion gift.
60. Neck Massage Pillow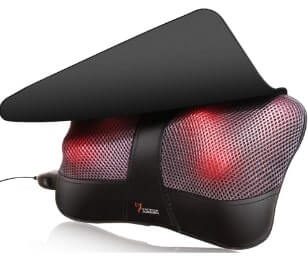 If you have friends who like to relax, the neck massage pillow will provide them a complimentary therapeutic treatment whenever they need it.
61. Fruit Infused Water Bottle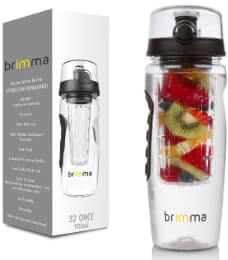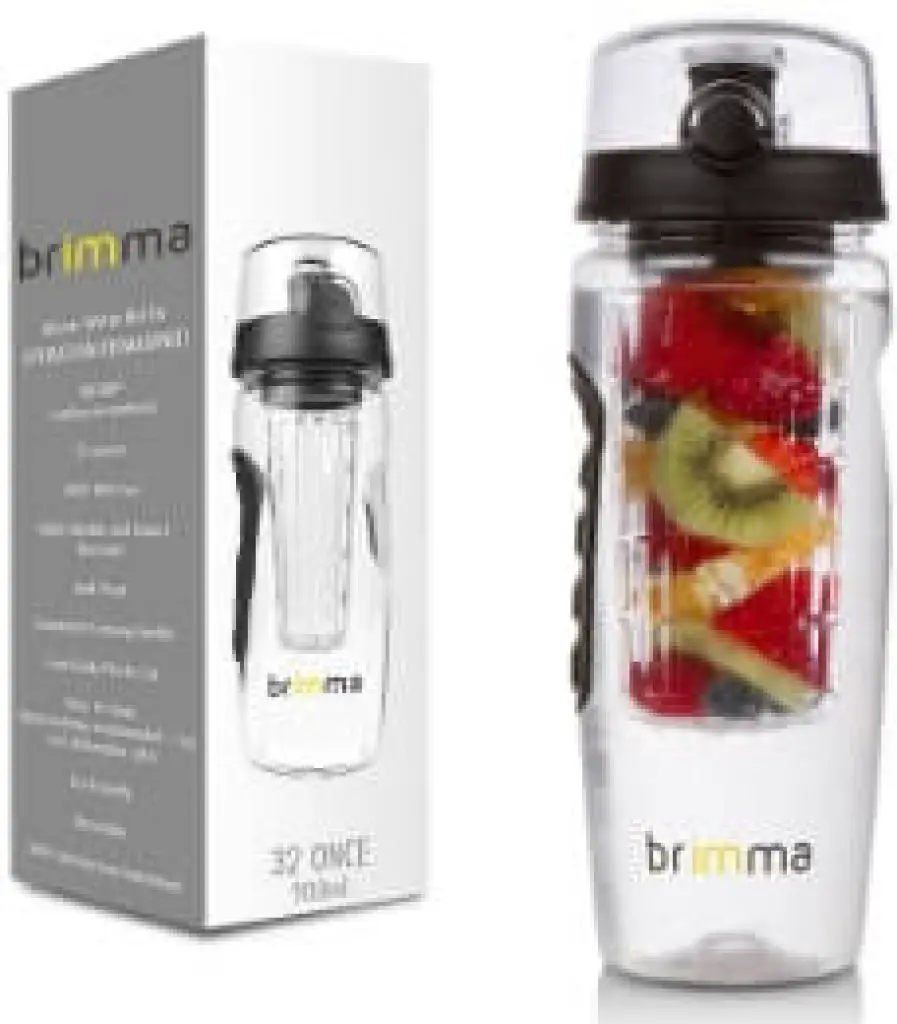 With adequate space to accommodate cut fruits which release essential nutrients into your water, this bottle is healthier than your regular flask.
62. Moonlight Lamp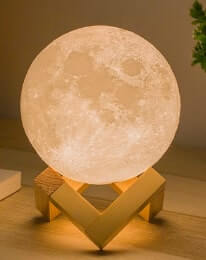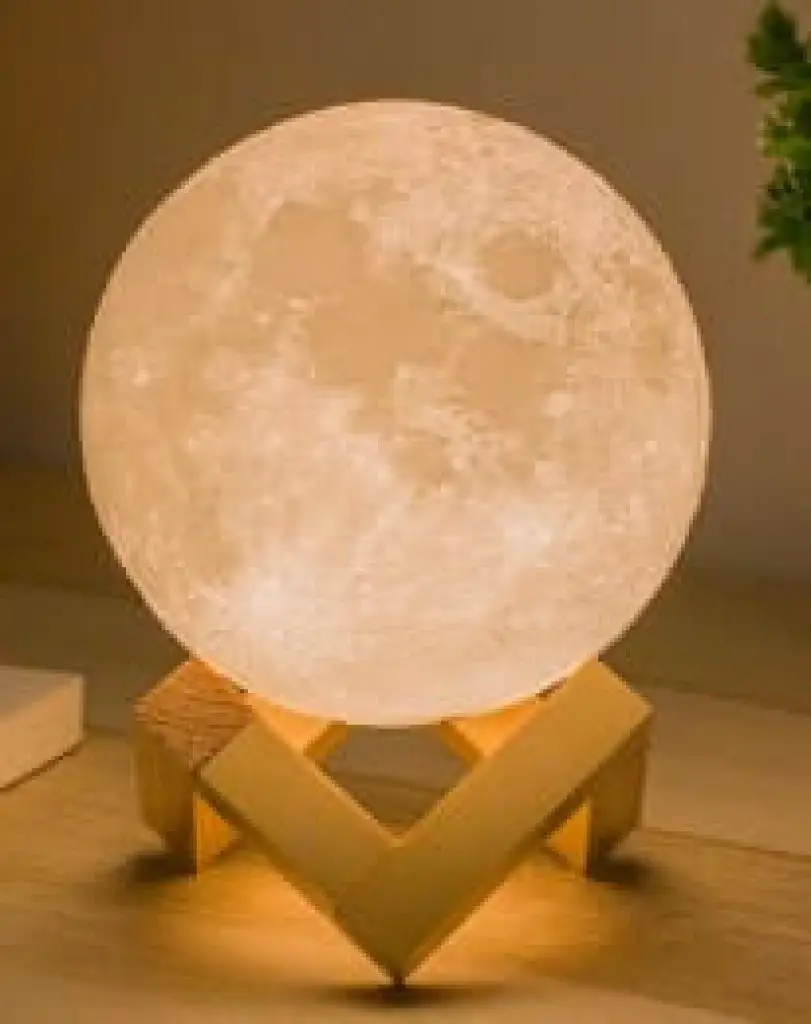 This lamp is designed to look like an illuminated moon, adding the romantic effect to a dark room. It can be placed anywhere, and will suit its surroundings in a faint yellow glow.
63. Tea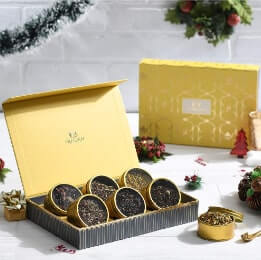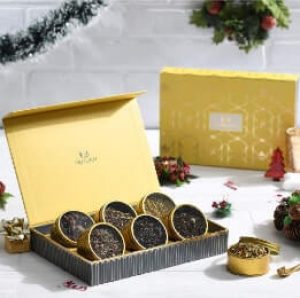 Some fine tea must be appreciated. This set allows a sampling of various exotic teas from across the globe. The experience is sure to be refreshing.
64. Foot Massager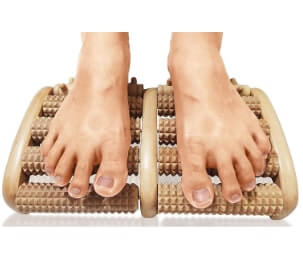 Satisfying as an experience, the foot massager is a great thing to have. It can relieve your stress, while offering you a wonderful sensation as you sit back and relax.
65. Sandwich Maker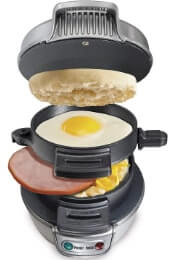 This easy to use device solves the problem of preparing tasty sandwiches for breakfast without much effort.
66. Airline Gift Card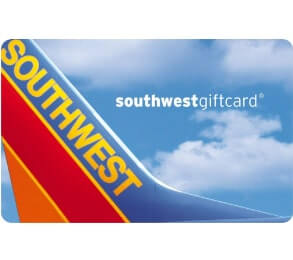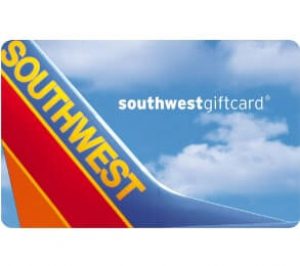 Free travel may be a dream to many, but with this adaptable travel gift card, no destination is quite beyond reach. Note that it is valid only for US based Southwest Airlines.
67. Biscotti Gift Box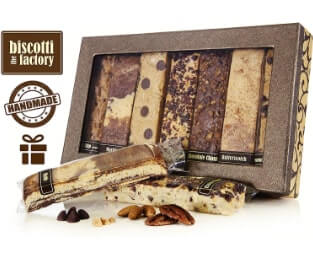 From the exotic choices of Biscotti, this gift box is meant to spoil. It has some of the best handpicked collections, and is available for a steal.
68. Mocha Caramels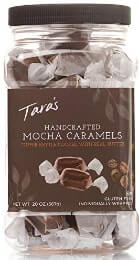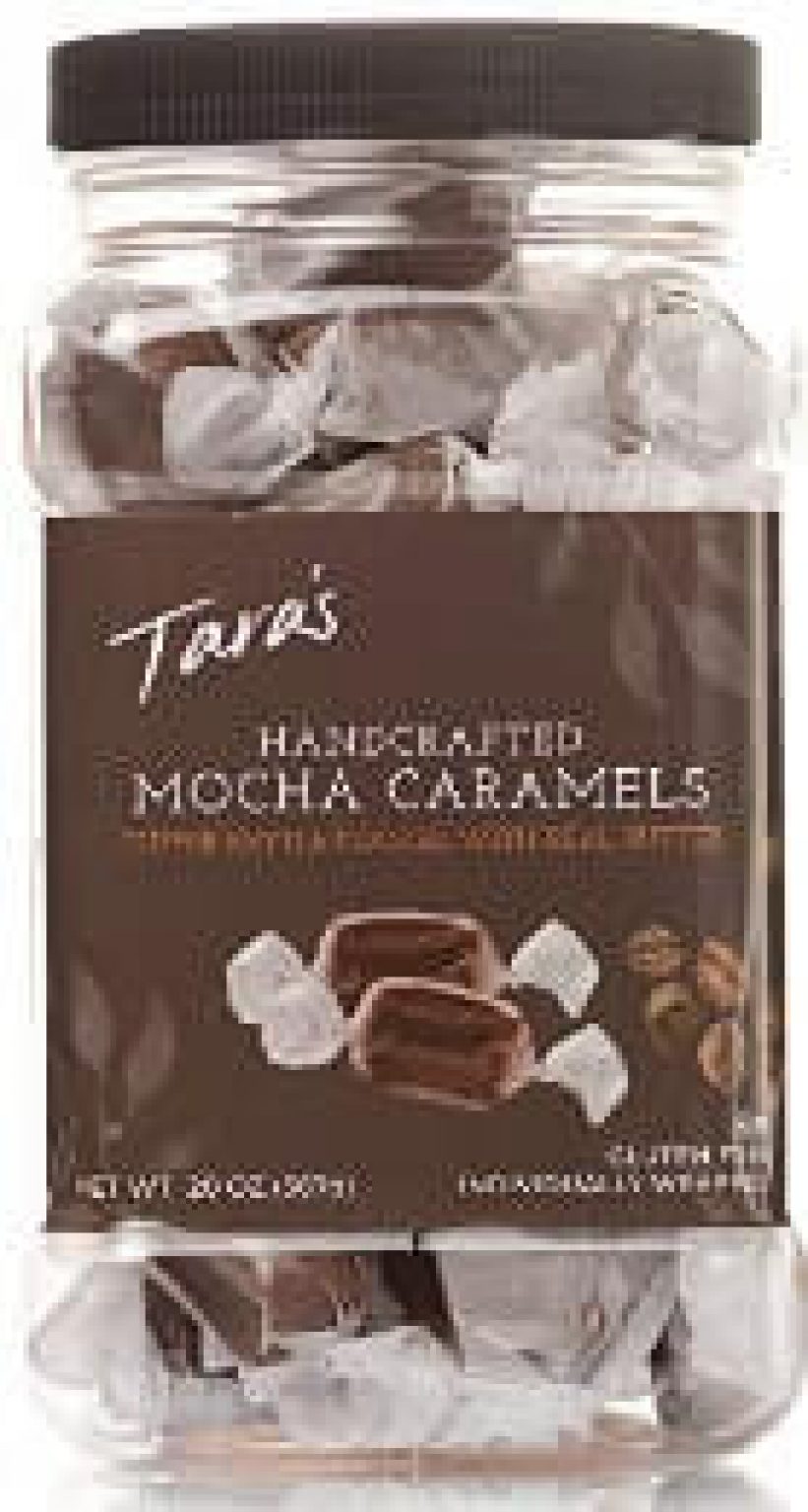 This box of coffee treats is irresistable, at the least. All you must do is get it for your best friend, and watch them indulge in the finest sweets ever.
69. Fine Line Markers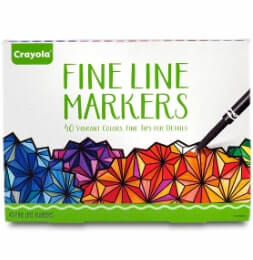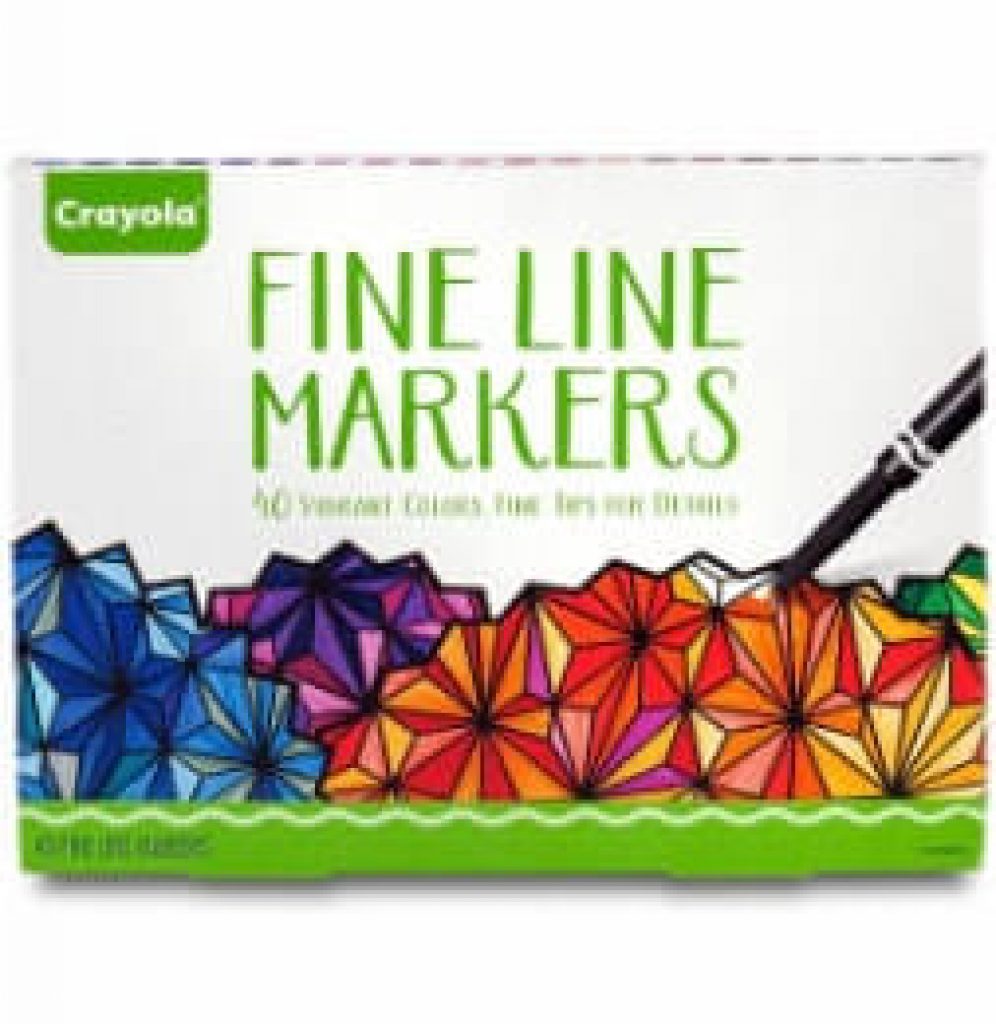 Marketed by Crayola, these markers are sure to bring out the creative side in anybody. They are artistic and help make exclusively beautiful images.
70. Magnetic Wristband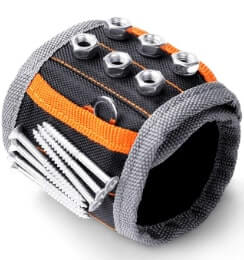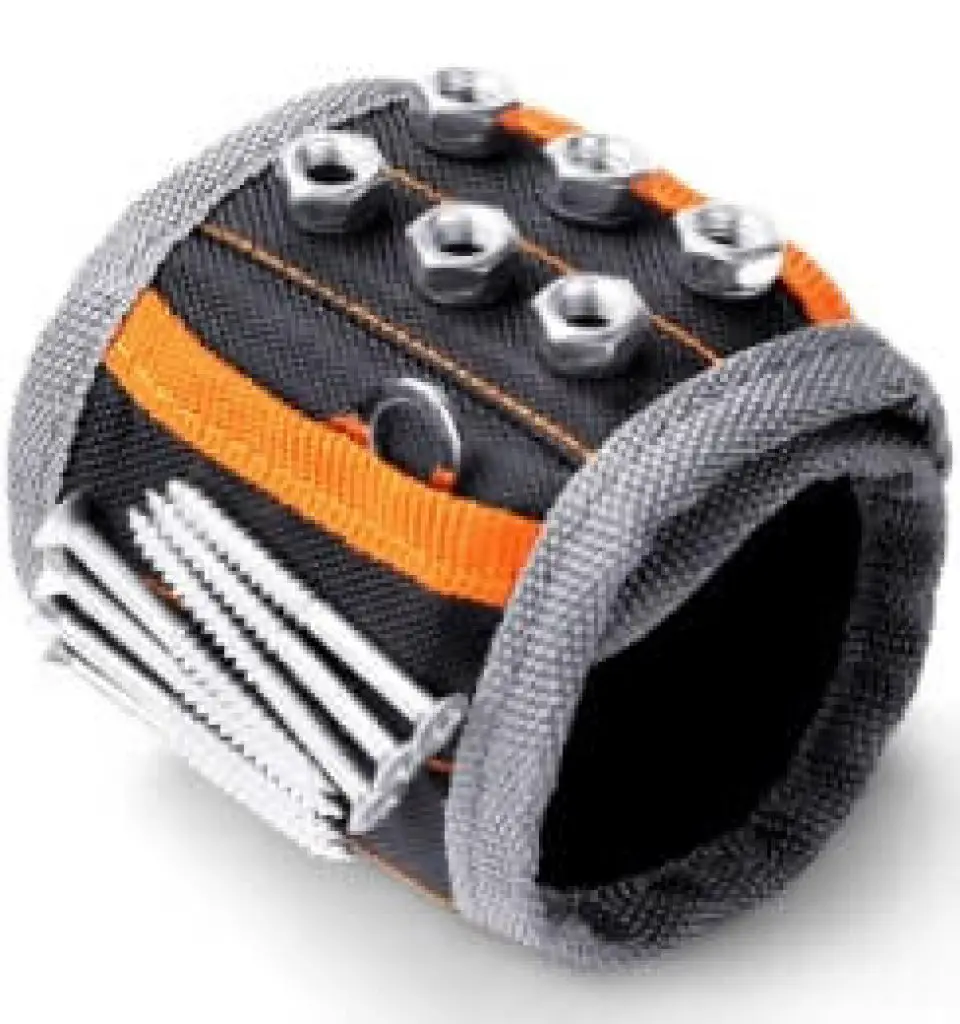 For best friends who engage in heavy work involving metal, this magnetic wristband is useful. It can hold screws and nuts while one works, erasing the risk of losing them.
71. Travel Accessories Organiser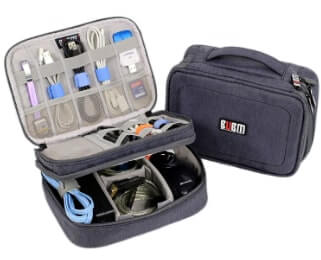 This bag helps organise all the travel cords in one place. Whether it be a trip for business or leisure, your best friends will never have to go hunting for wires again.
72. Burger King Gift Card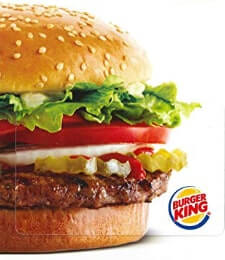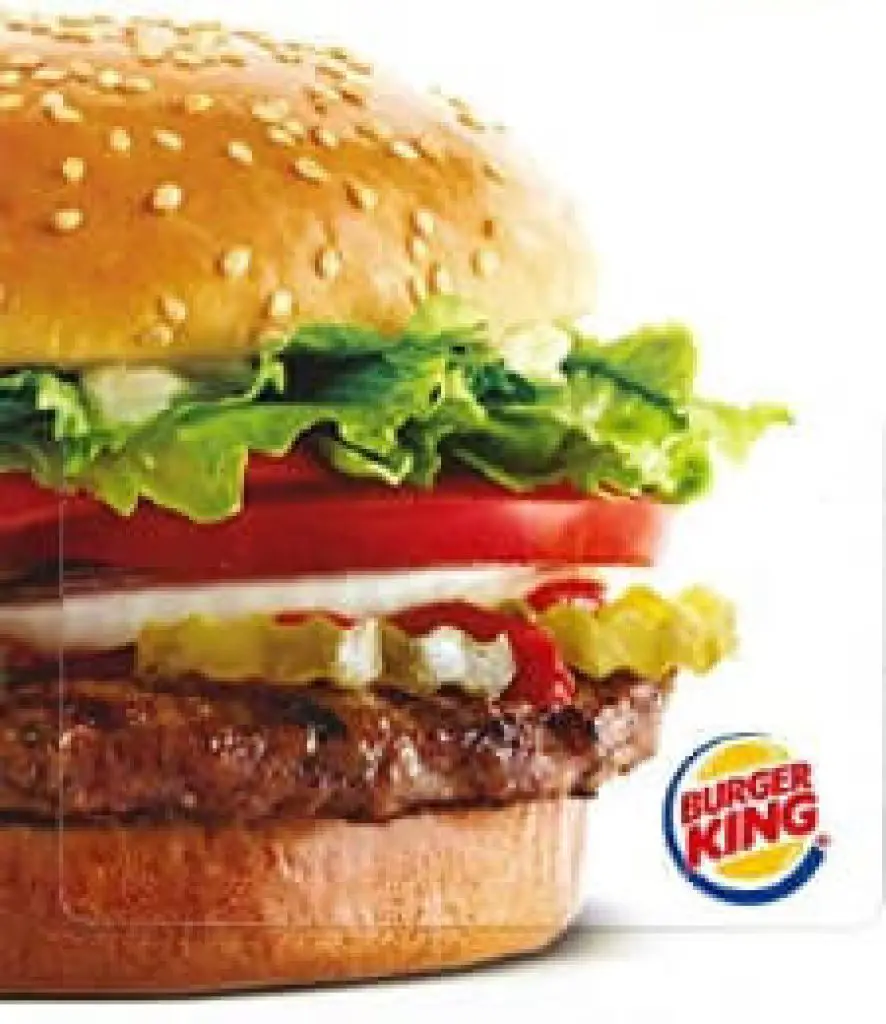 When was the last time you heard anybody denying a meal here? Gift your friends a hearty meal with a generous gift card for their favourite foods.
73. Personalised Candle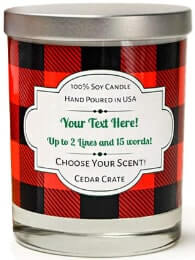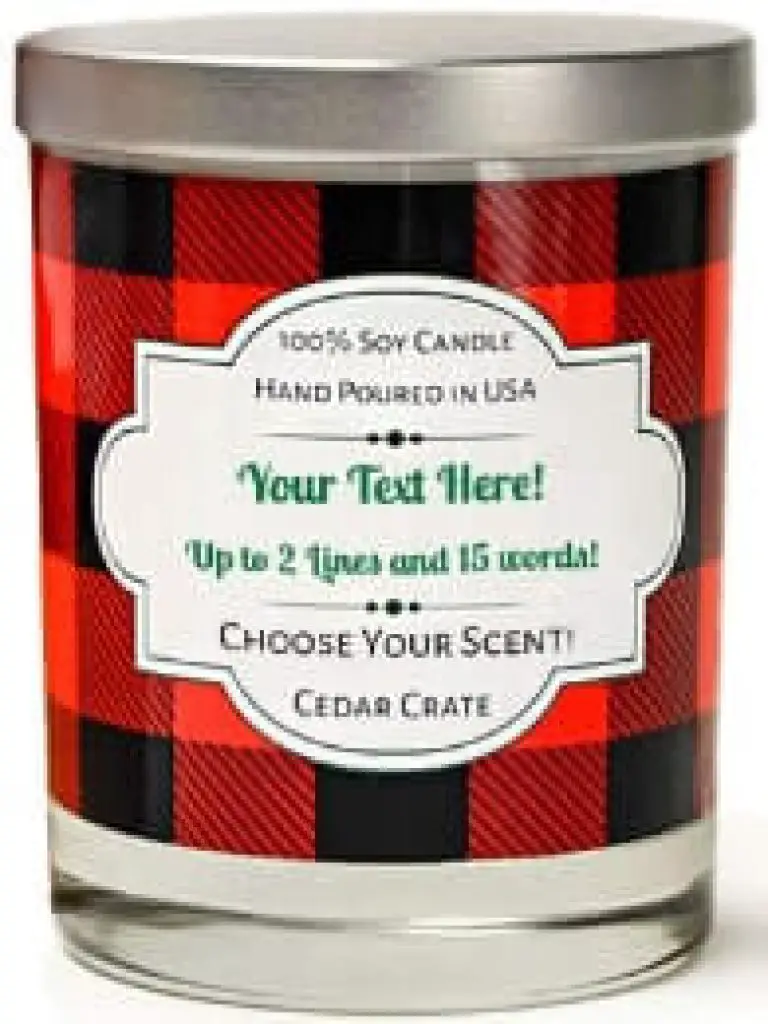 One of the most sentimental gifts for best friends, these candles come with little messages of love. They are also unusually fragrant, adding a special flavor to the room.
74. Personalised Calendar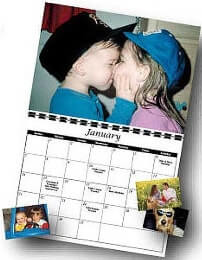 Many gifts are visited once a while, but this one is something one needs everyday. Personalised calendars, with custom photos are useful in treasuring memories all year long.
75. Crystal Bonsai Tree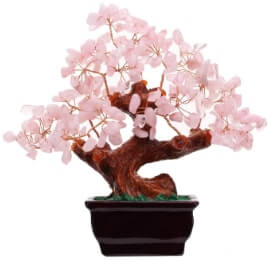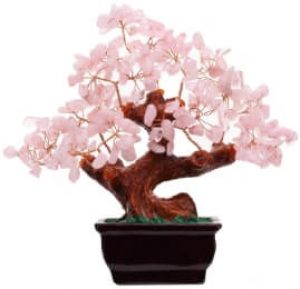 Believed to carry luck, the crystal bonsai tree is a very good home decoration for all designs. It fits right in and looks just great.
76. Hat With Headphones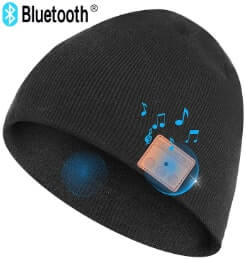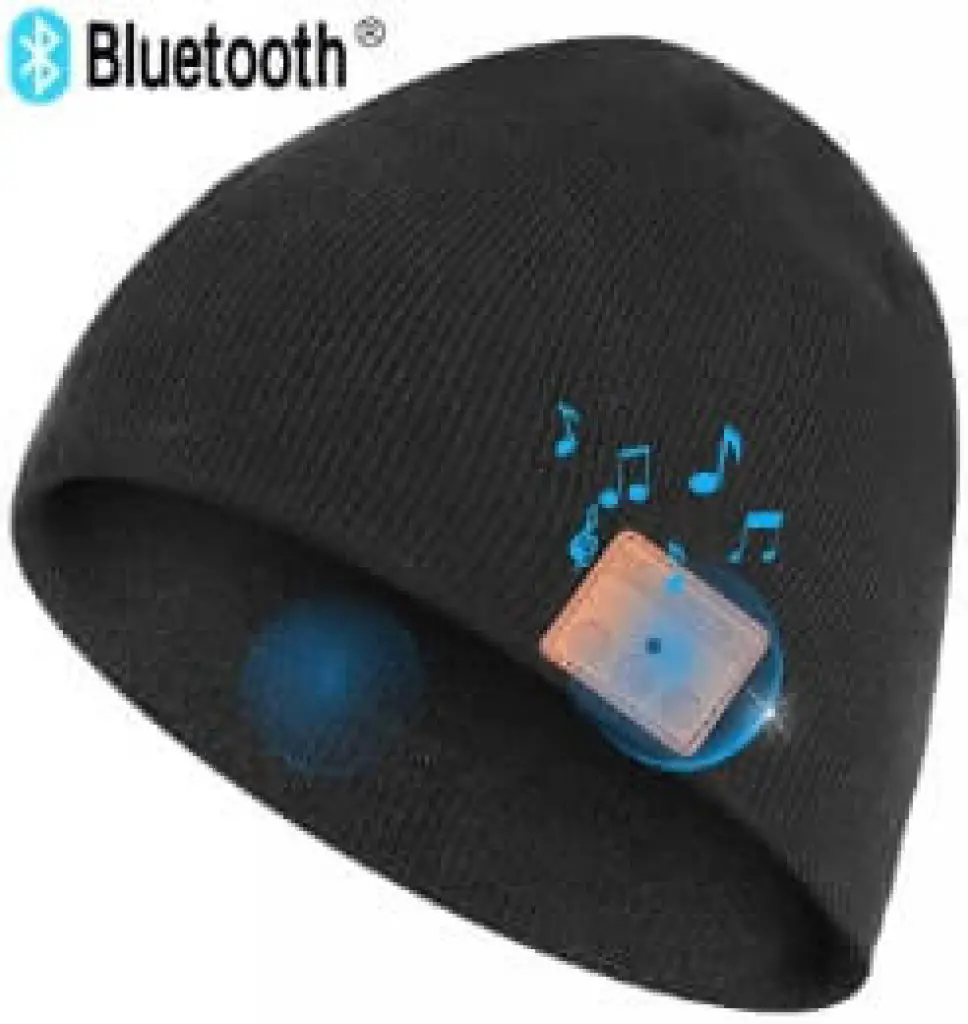 If you've ever had to choose between headphones and a hat, this is a solution. Perfect to gift is a hat with headphones attached, which can be connected by Bluetooth.
77. Floral Scented Bath Soap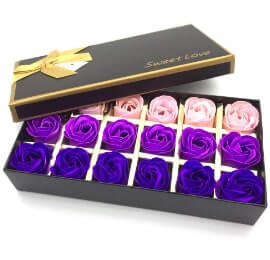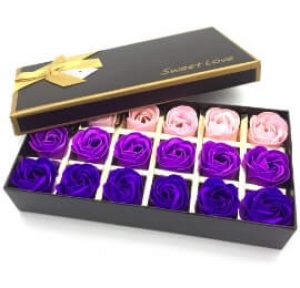 A suitable gift for female best friends, this set is a useful thing to gift. It can be used for a long period of time and its fragrance is strong.
78. Pet Heating Pads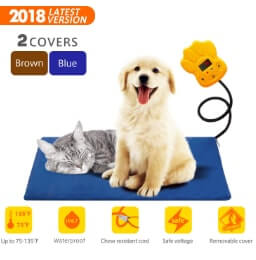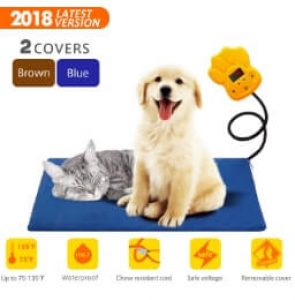 This pet heating pad keeps your best friend's little furry pals warm and snug during the colder months.
79. Suitcase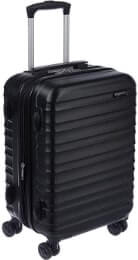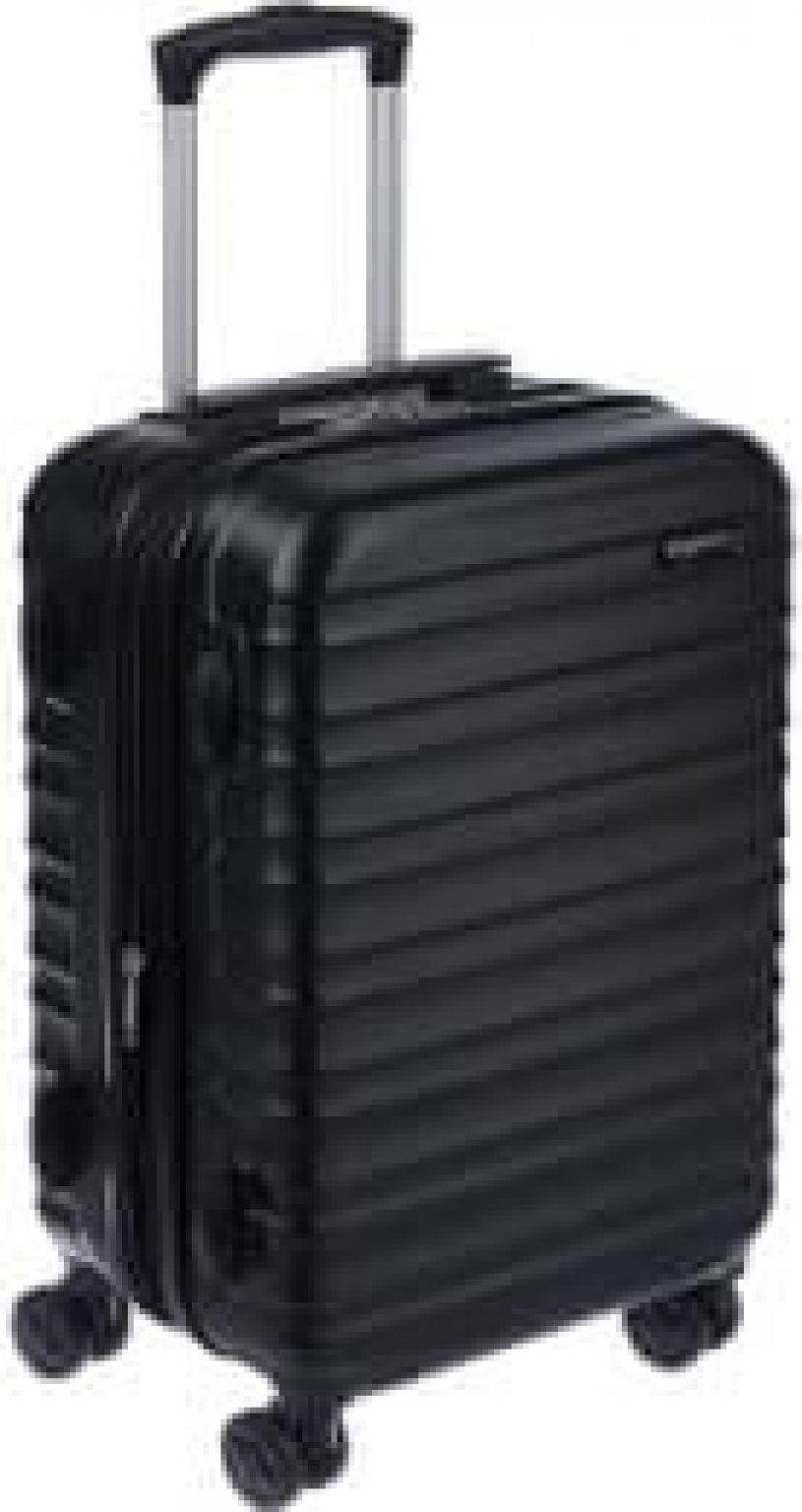 You probably never thought of gifting a suitcase. However, if your best friend likes to travel or needs a sturdy bag to wheel around, you know what to get him or her.
80. Amazon Music Subscription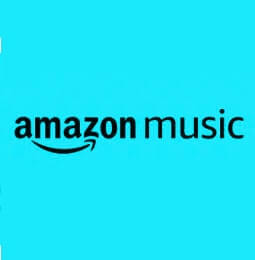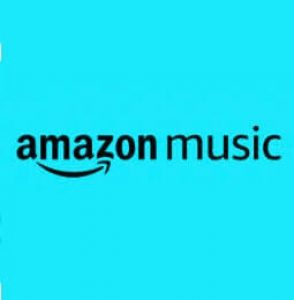 With millions of songs to choose from, this is a gift that will never get old. Gift your loved ones unlimited access to one of the biggest music libraries.
81. Hip Flask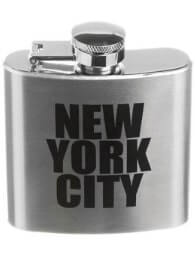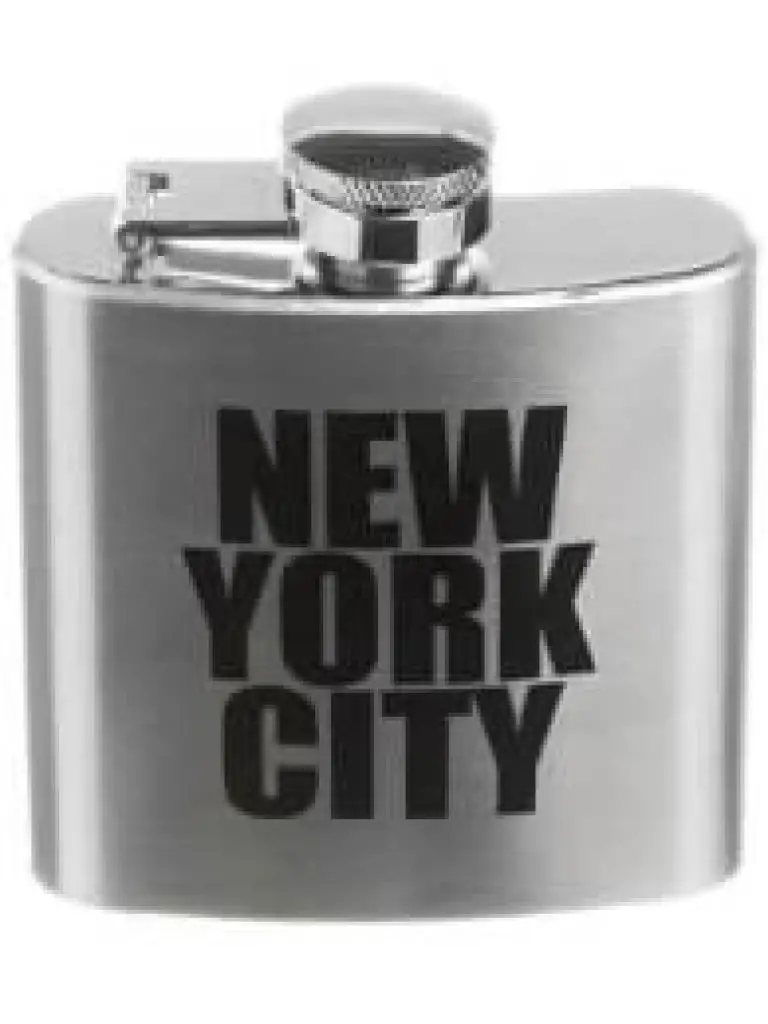 This stainless steel hip flask is a good choice. With very good print and a sleek silvery finish, here is a product meant to impress.
82. Wine Opener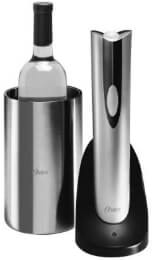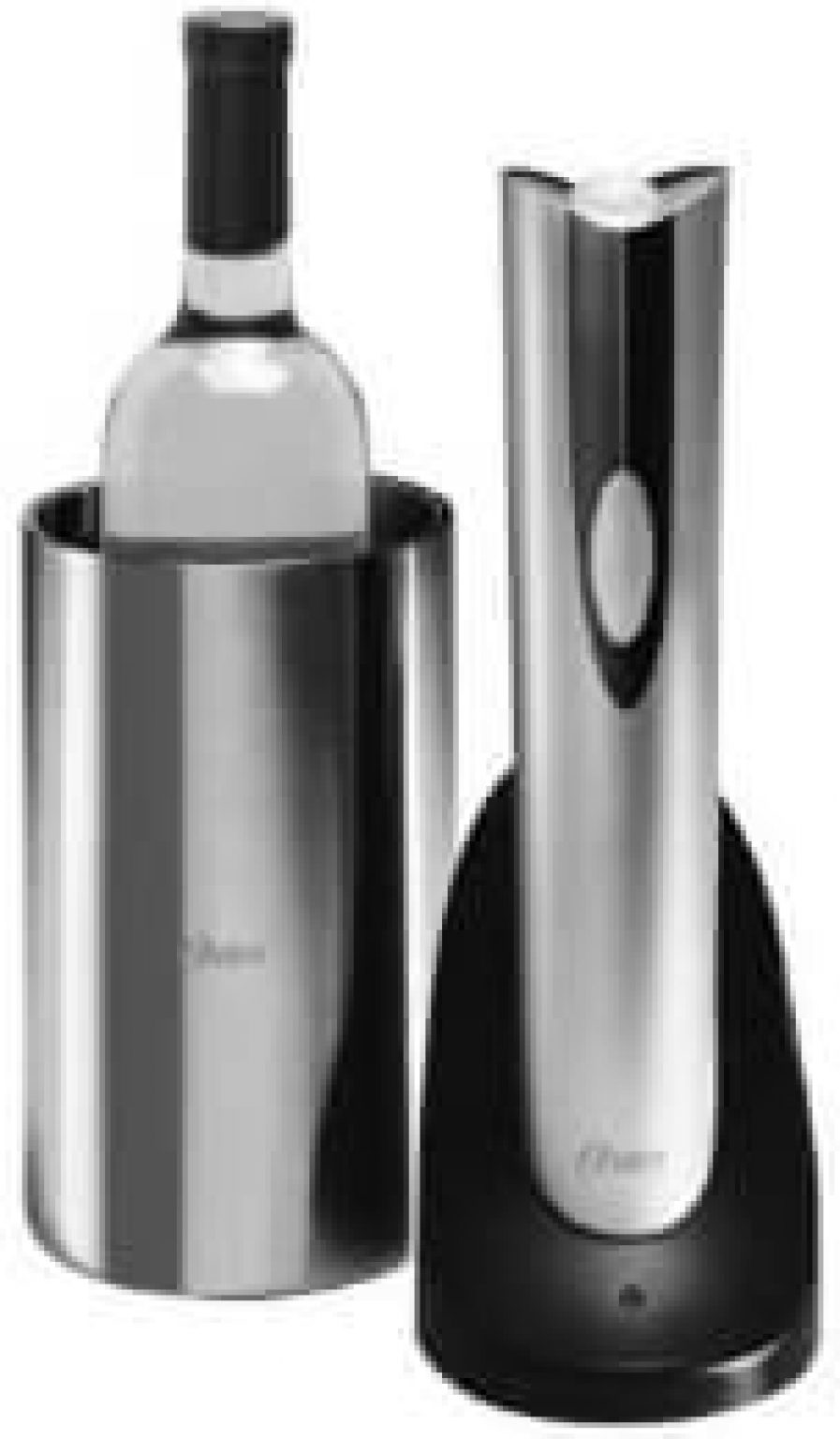 Wine openers like these are cordless and rechargeable. They ensure that the precious bottle is opened in the most appropriate manner, without wasting any of the drink it holds.
83. Owl Cactus Pots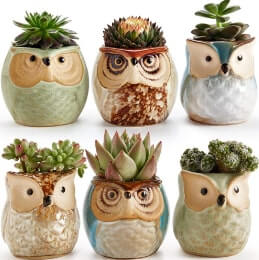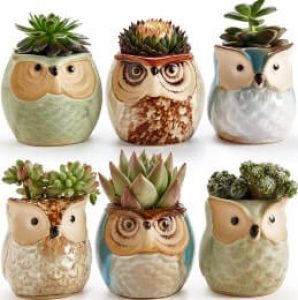 These adorable little pots resemble owls. They can hold tiny cacti in them and are a very good choice for a tabletop decoration.
84. Bunny Ear Bag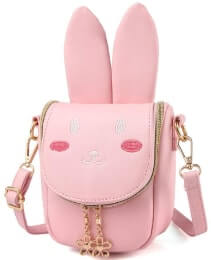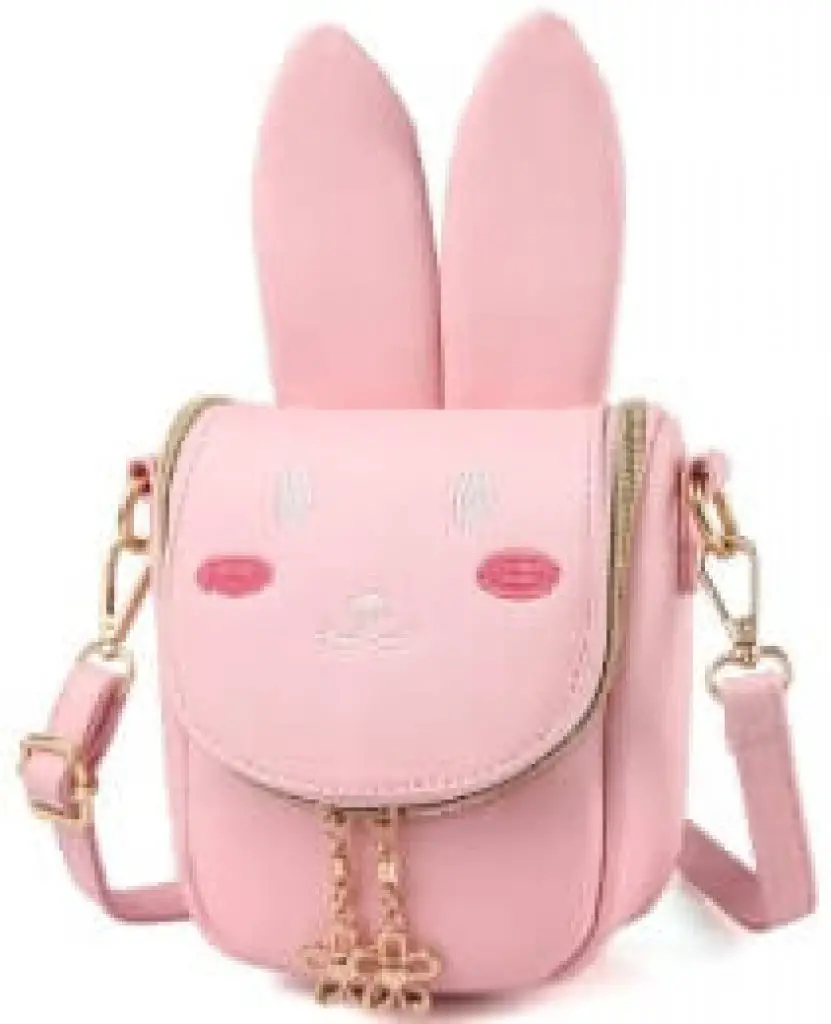 This remarkably cute bag is a wonderful choice for those who like a bit of sweetness in their lives. It is durable and strong, making it suitable for versatile use.
85. Journal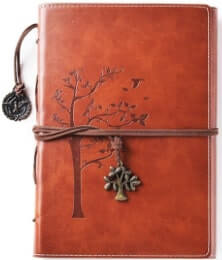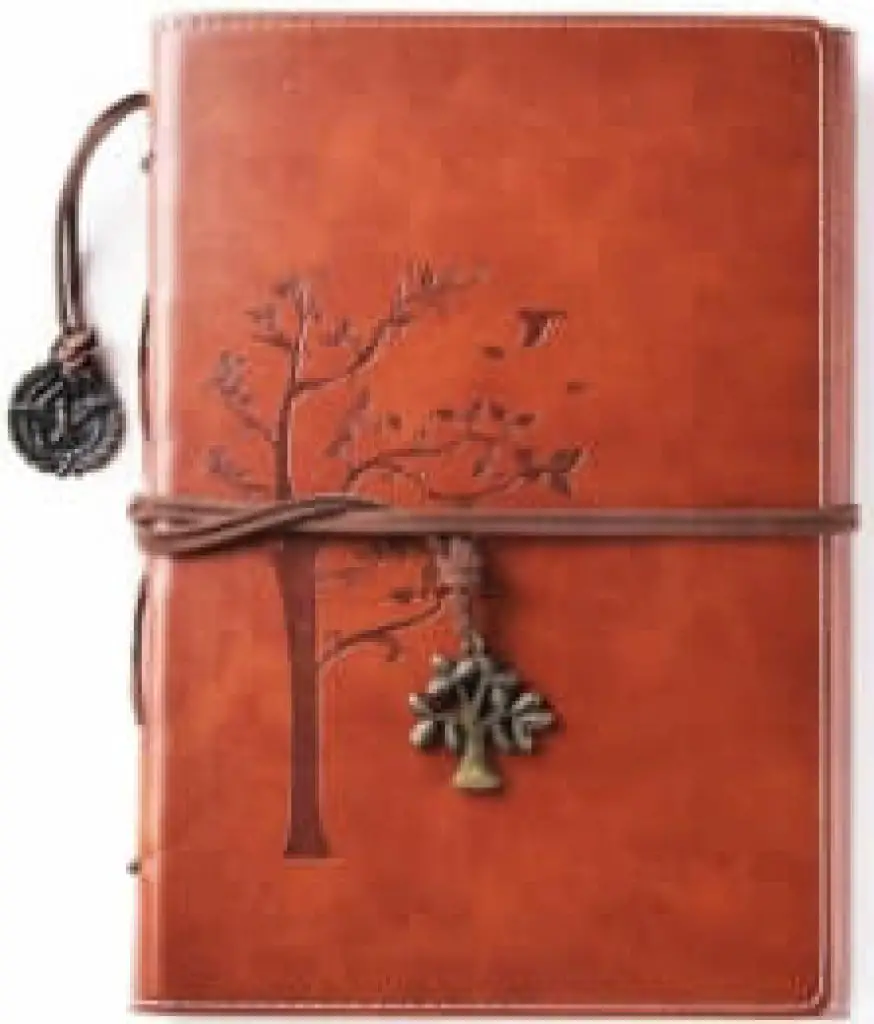 A journal is a great place to record memories of the past. It is a wonderful gift in itself, but it is enhanced by the memories it preserves in its pages.
86. Pens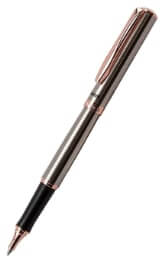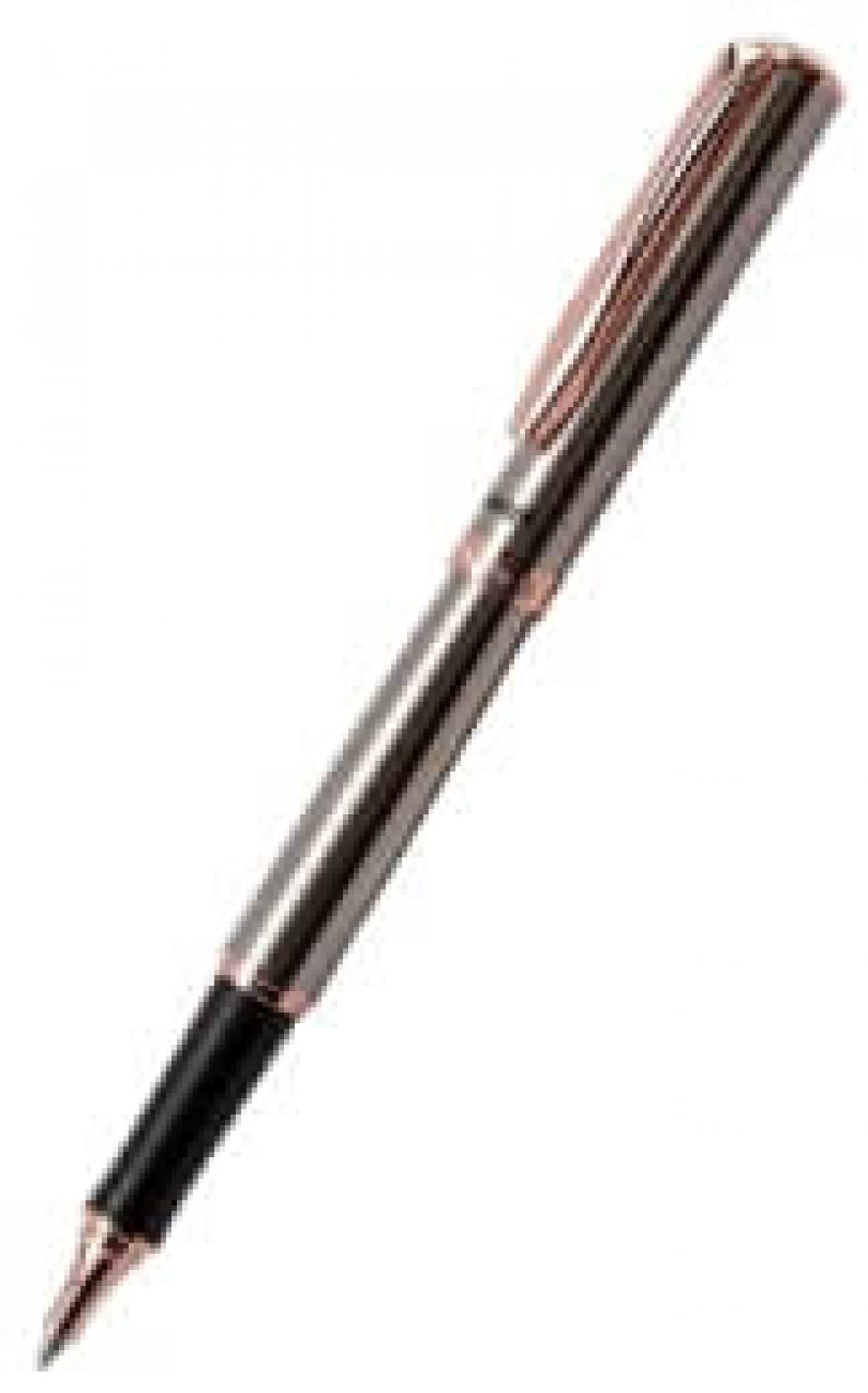 Luxury pens never go out of style. They are great gifts, as they suit important occasions, while being a useful gift to anyone close to you.
87. Monocular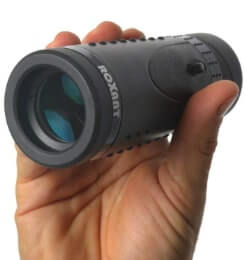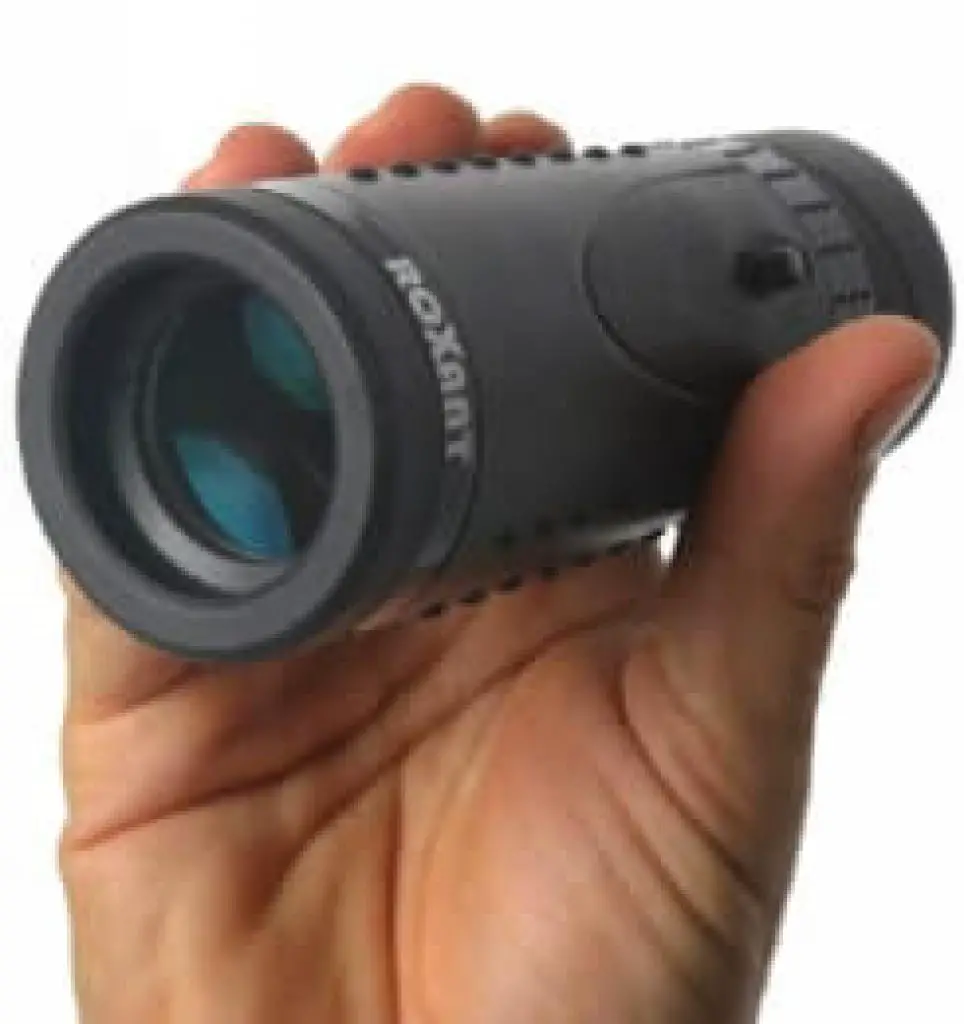 Though unusual for a gift, a monocular is useful for several interesting reasons. From photography to simple casual use, it can be employed in multiple circumstances.
88. Rubik's Cube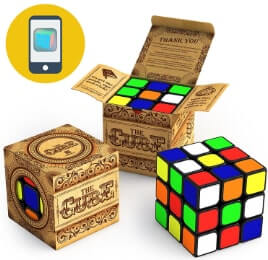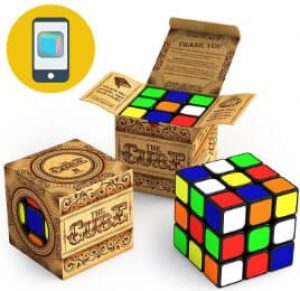 Gift your best friends the world's most common puzzle. The Rubik's Cube challenge is always fascinating, and will engage their minds and skills very well.
89. Earrings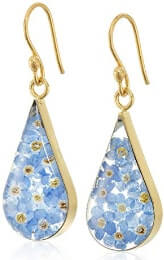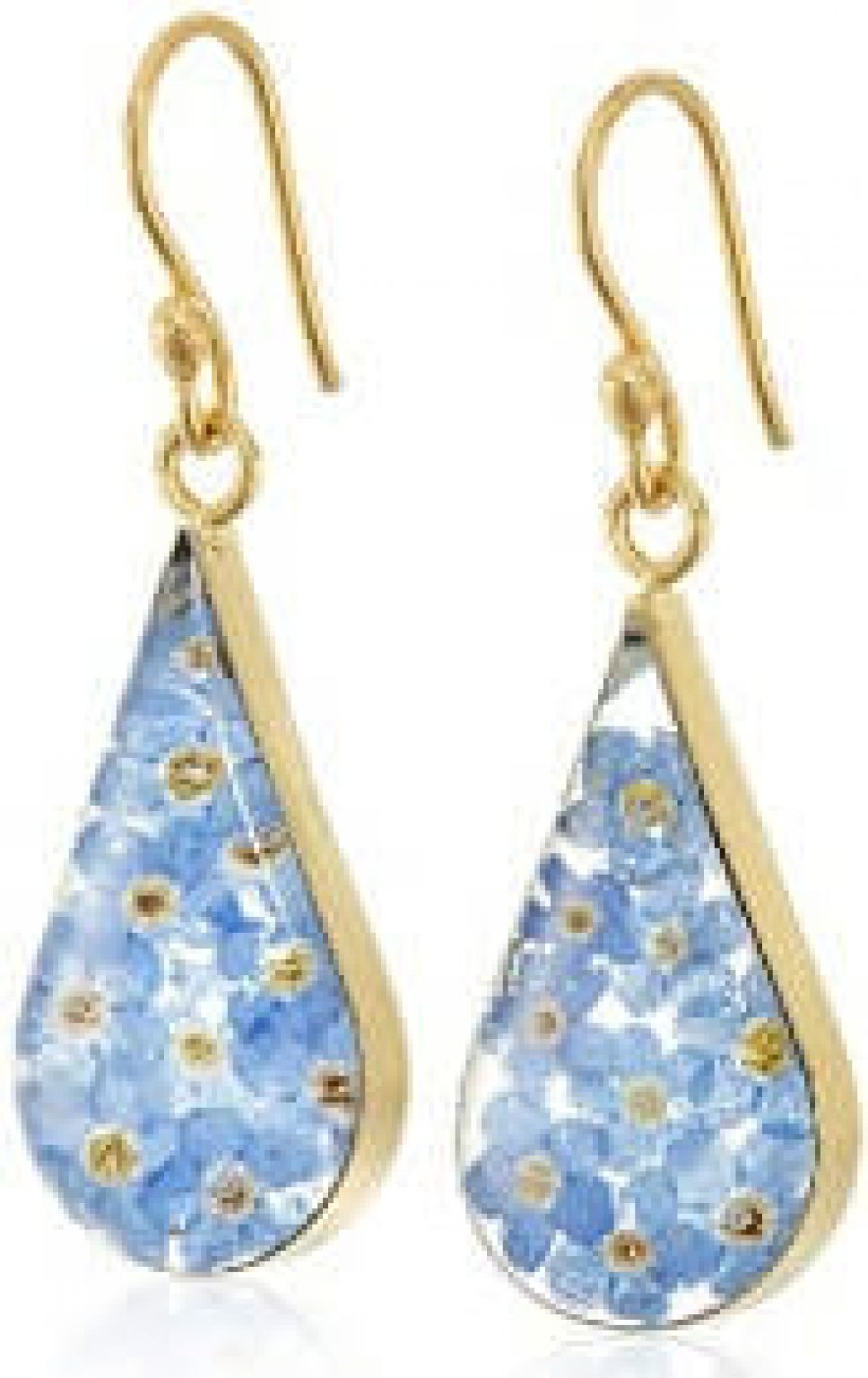 This is one of the best gift ideas for your female best friend. Earrings add elegance to the look, making them a versatile choice.
90. Creams For Care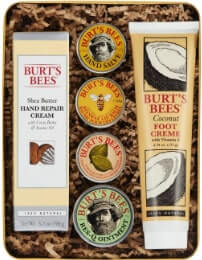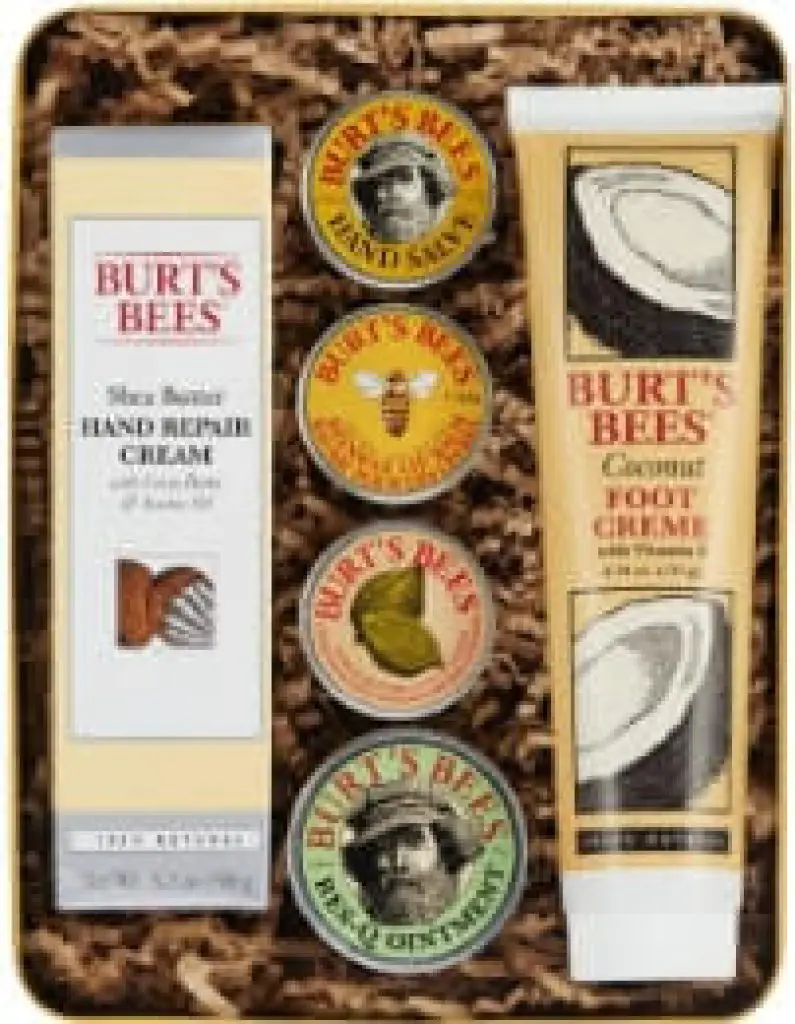 This set will take good care of your best friend's skin health. With all the essentials in place, it is definitely a very good choice as a gift.
91. Tie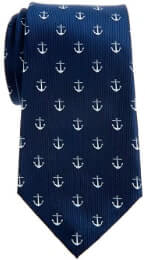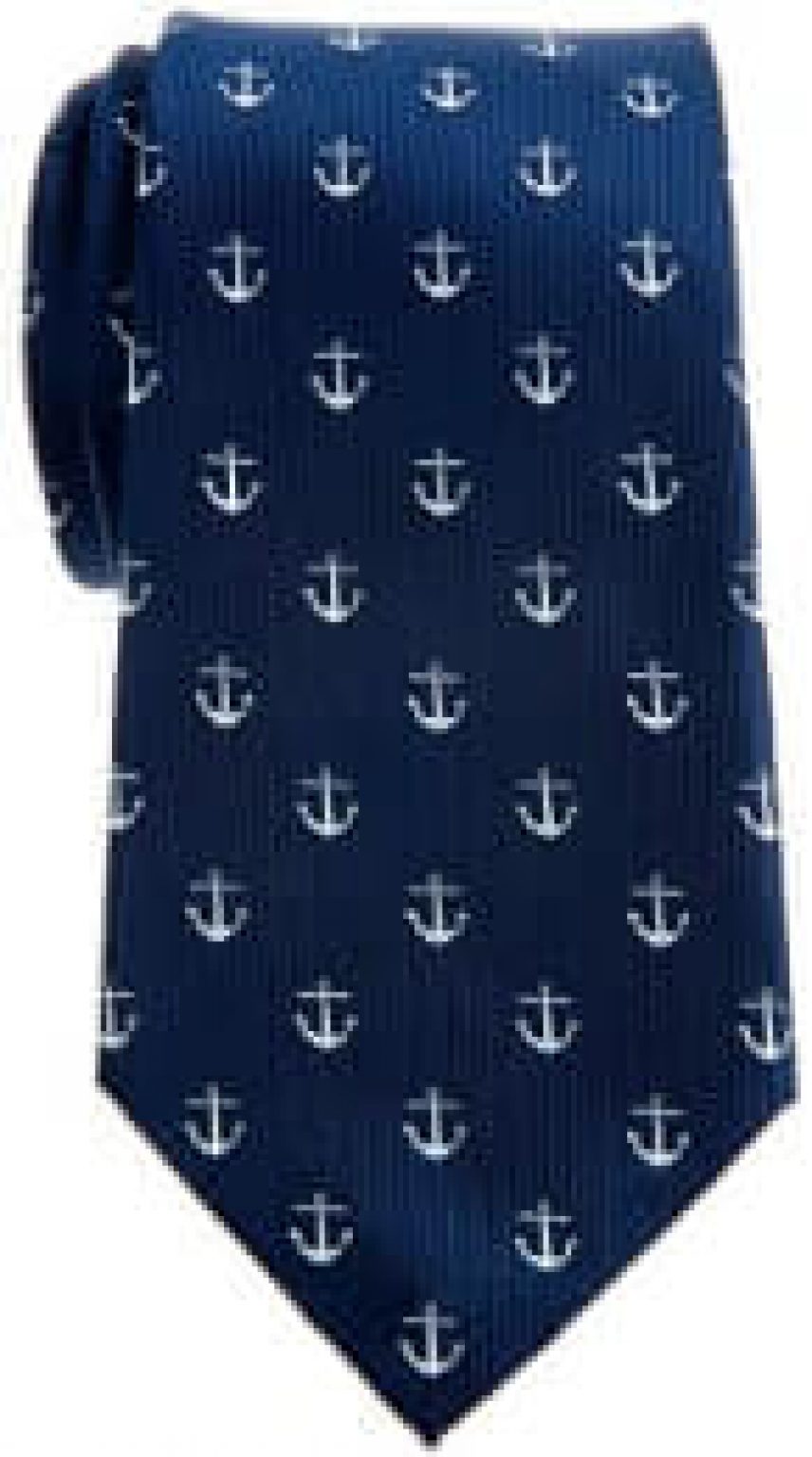 Ties are the most essential accessory for any formal occasion. They seem to be the single perfect addition to the final look of a man's complete attire.
92. Summer Shirt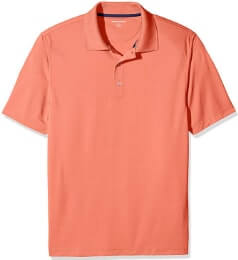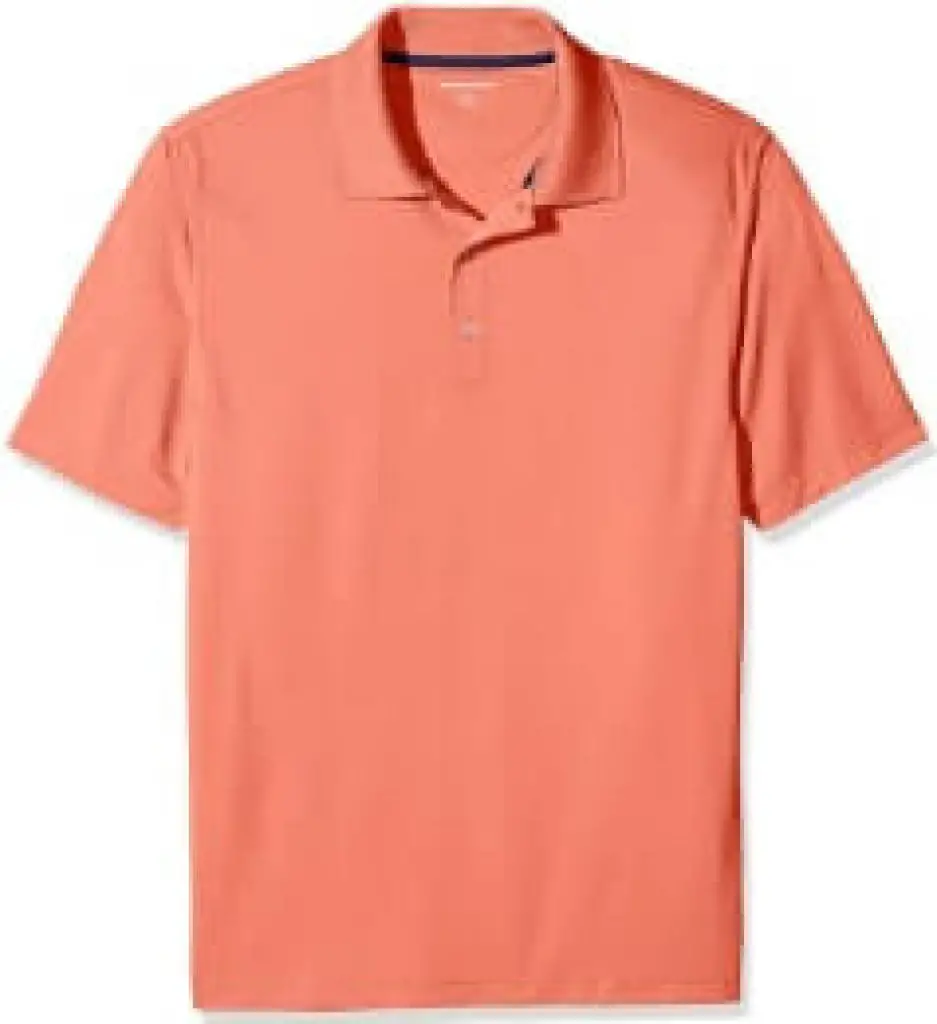 Summer shirts are great for the hot months, when you will go out on fishing trips or long treks with your best friend. You can choose from a range of colors.
93. Sunglasses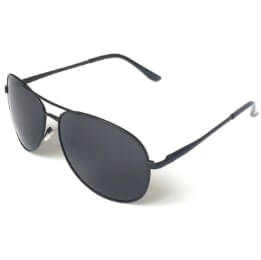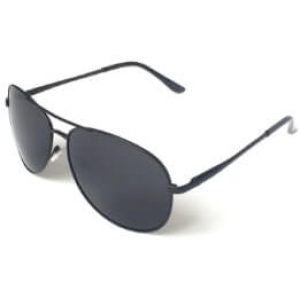 Sunglasses are not just cool, but protect one's eyes too. It is one of the nicest birthday gifts for best friends, and can be suitable for all days of the year.
94. Sports Socks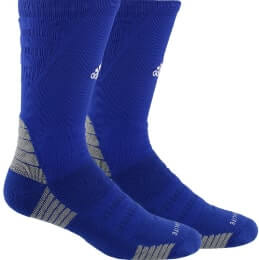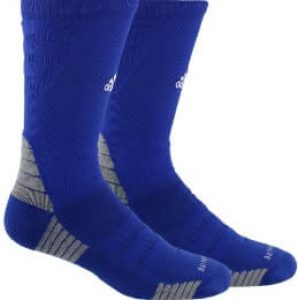 If your best friend is an athlete, it is likely that they will appreciate this lovely pair of running socks, coming in from one of the best brands.
95. Hats And Caps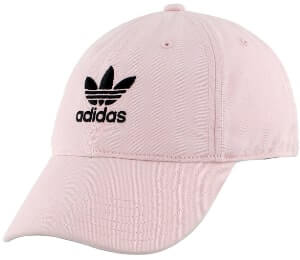 Headgear is important for all occasions. Hats and caps are like the style statements to everything you wear, so it is nice to think about them as gifts.
96. Subscription To A Magazine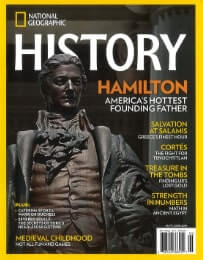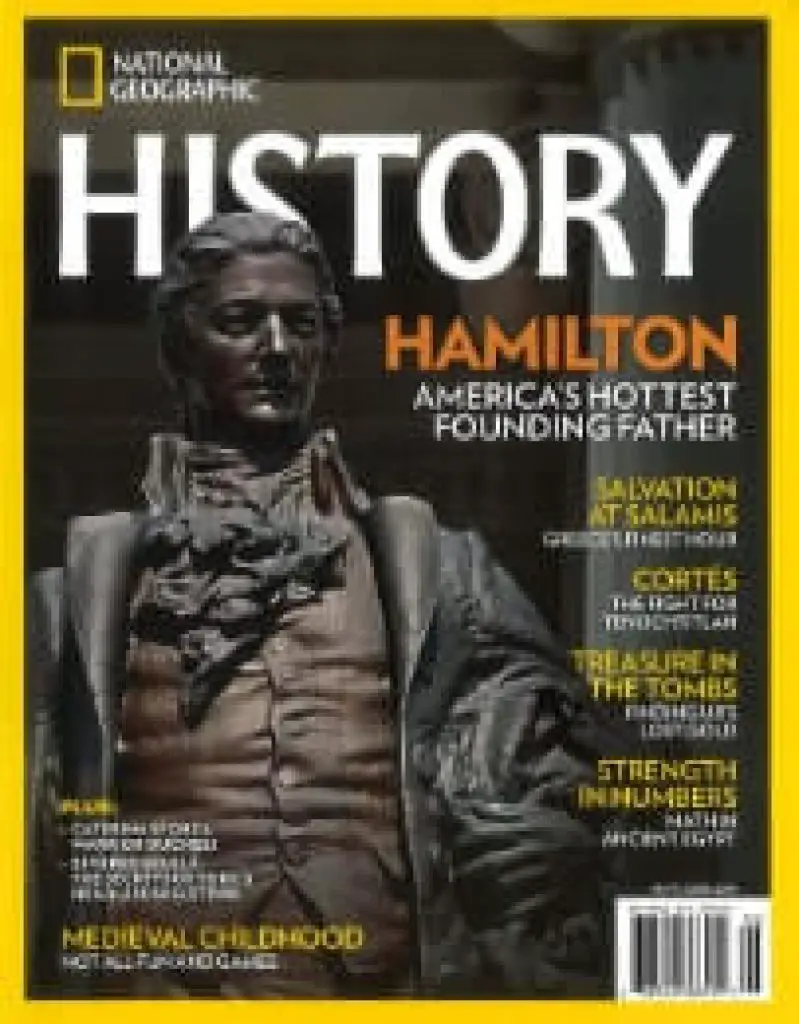 For best friends who love learning new things, a magazine subscription can be useful. They will have plenty of interesting reads each month to explore.
97. Lightning Shock Reaction Game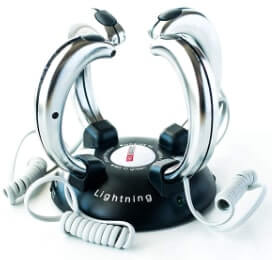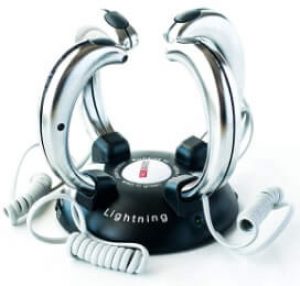 This game tests your reflex and provides mild electric buzzes to the slowest reacting player. It could liven up any party or occasion. Discretion is advised.
98. Camera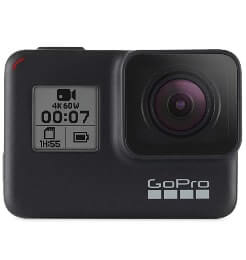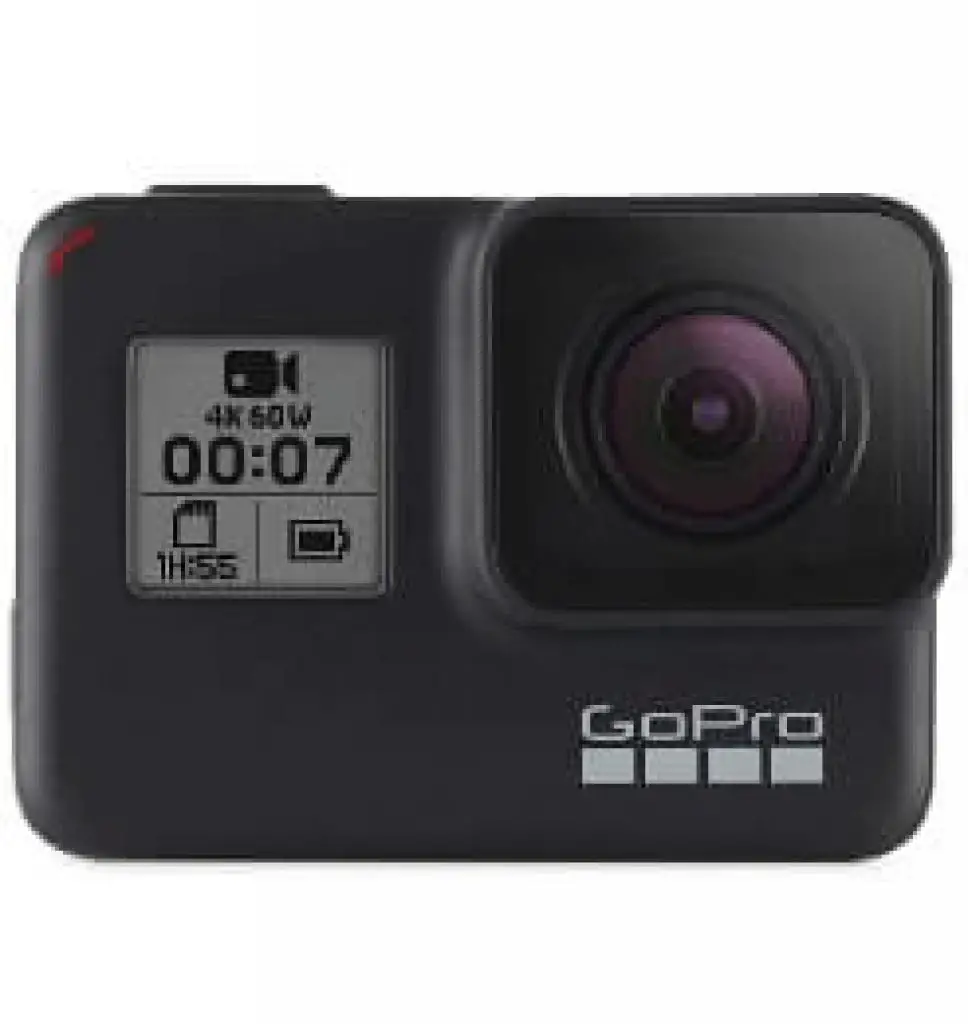 From daily life to adventure, cameras are the most perfect way to capture images that would later form memories. This also one of the most useful birthday gift ideas for best friends.
99. Drone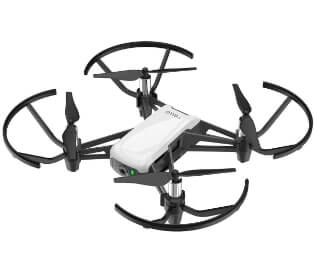 Drones are some of the best gifts, particularly because they are in demand. There are numerous types and they can be used in multiple ways.
100. A Rare Coin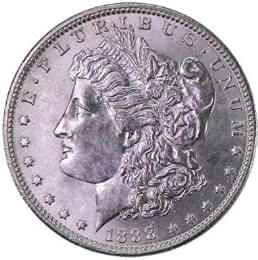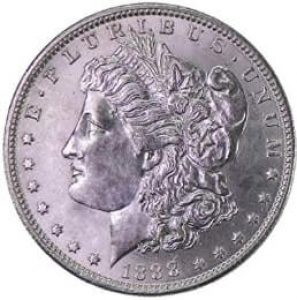 Some coins are worth more than their value. Gift your friend a priceless, antique coin – an unusual, but interesting gift to choose.
101. Best Friend Keychain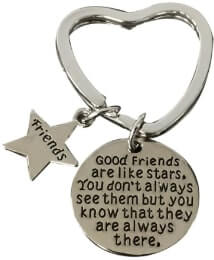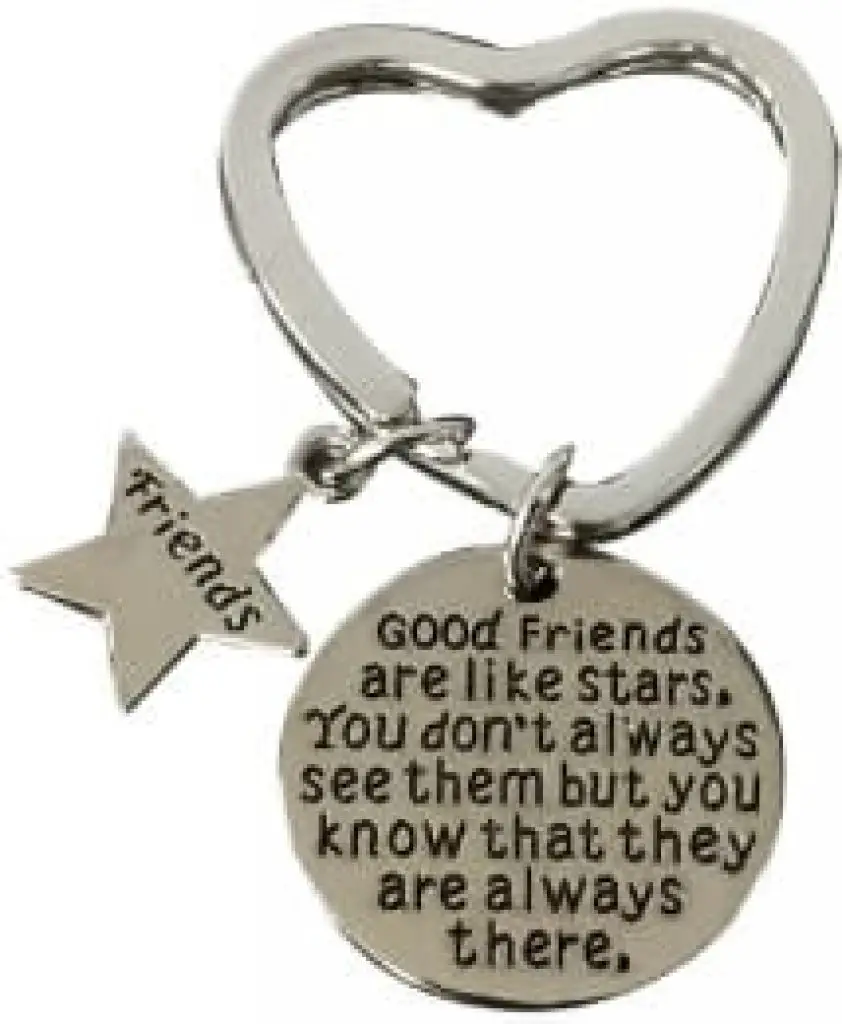 The best friend keychain is the most unique way of gifting love. Connected to the key chain is a beautiful message, one that is a key to open their heart.
Bonds when strong, are forged in steel. They take milleniums to break. With these gifts, you can plant a smile and an extra layer of affection for your dearest best friends. Do it with love and in the spirit of togetherness.