11 is a crucial stage in a child's life. At eleven, they are neither little kids nor are they teens. They are at the transition stage, making sense of the world around them and understanding things differently.
It is vital to form a bond with your child during these phases as they may very well determine the bond you two will share in the future. Weaker bonds could lead to a fallout when the child is an adult. A strong bond on the other hand will yield better results.
A fantastic way to bond is through gifts. So, this raises the next question, what is the perfect gift for him? As an eleven year old, they have outgrown the childish tendencies of playing with toys meant for kids. At the same time, they are not yet grown enough to get into teenage tendencies. So, instead, they are treading on the boundary. So, it is all the more important to think long and hard about this.
Picking the right gift can be a daunting task, and we are here to help you. Here are the 15 best gifts for your 11 year old worth considering.
1. Jenga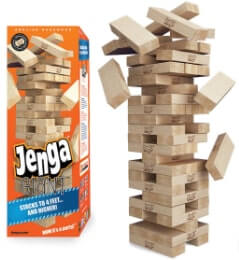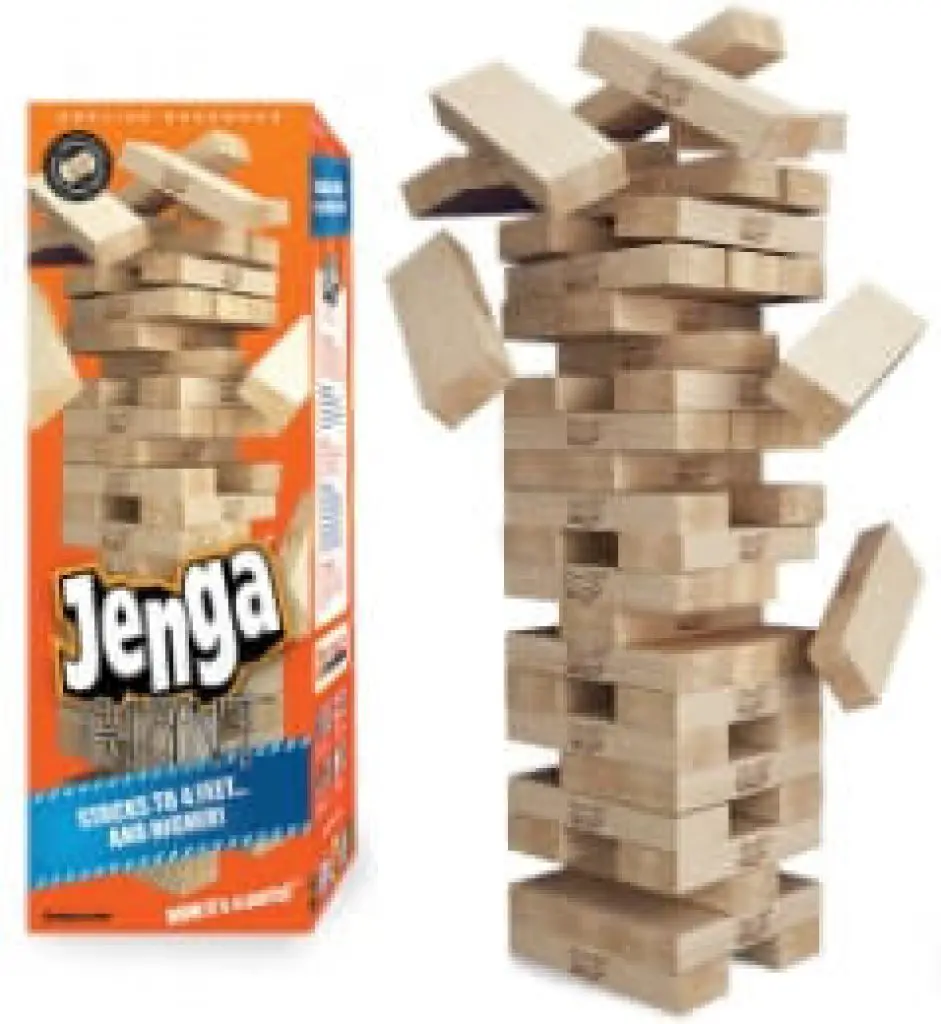 The Jenga by Hasbro is easily one of the timeless classics that is a perfect gift for not only an 11 year old specifically, but for teens and adults as well. It is a simplistic game wherein a stack is made and one by one, you have to remove one piece while ensuring the stack does not fall. It encourages a lot of concentration and tons of fun. It is a fun way to involve the entire family in the fun and so, create stronger bonds with your child.
2. Over-The-Door Mini Hoop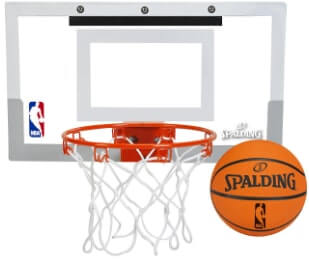 This is another classic product. The basketball hoop is attached to the door and it encourages the child to throw the basketball through the hoop. It is another popular gift and offers a bunch of advantages.
It encourages the child to challenge himself and throw the ball through the hoop from different angles and scenarios. It would be hours of fun for your child. A negative point would be however, that it would soon get repetitive. Nonetheless, it is a fun gift that they would certainly enjoy.
3. LEGO City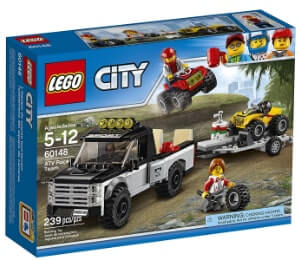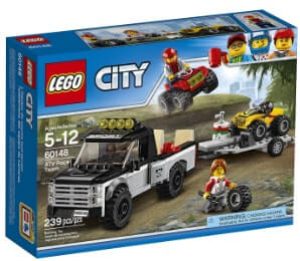 LEGO is always a fantastic option to go for. It is one of the ideal gifts for 11 year old boys, or even girls for that matter. It encourages the kids to be creative and work towards building a structure. This particular set is part of the LEGO City collection. Building it can be tons of fun. You could help your child out and build it together, and so, having fun and strengthening the bond you two share. The end result is greatly satisfying as well.
4. Nerf Blaster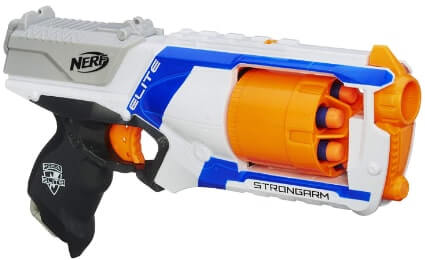 Another extremely popular choice, and among the cool gifts for boys, the Nerf Blaster is a great choice for young boys. It could even serve as one of the best birthday gifts for your child. It encourages the child to aim and shoot, thereby improving his concentration and motor abilities. It would undoubtedly lead to hours of fun. If you get two, you could always face off with your child, for far more hours of fun and excitement. However, a negative point is the safety. The shots fired go at a fast rate and could injure more fragile parts of the body like the eye, and so, must be used cautiously.
5. Slinky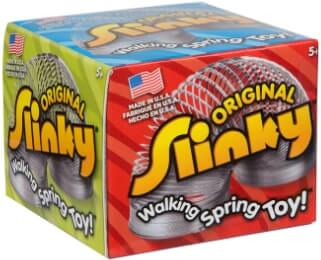 The Slinky is a timeless classic. It encourages the child to be creative and explore different possibilities with the slinky. Additionally, it is a timeless classic. So, the child would never outgrow it, and its durability ensures that, unless harmed, it would survive for a long time. It could essentially accompany the child throughout the teenage years. You could from time to time show him a couple of tricks with the slinky to add to the fun as well. Either way, while it is not consistently engaging, and it is possible that the child may lose interest after a while, it would nonetheless would be a fun gift for the child.
6. Monopoly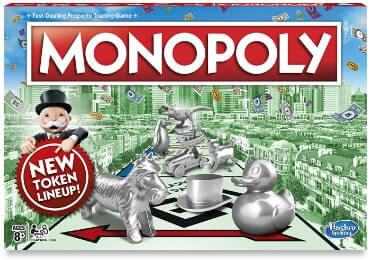 This particular board game is beloved by people of all ages, and is undoubtedly a classic. Monopoly is a game that is easy to understand, but is a lot of fun nonetheless. It is a family board game, so ideally, you could play with your child. It would be a fantastic way to build bonds with the child. A crucial element that makes it unique is the length of the game. It is essentially endless and ends when the players want it to end. So, it would allow the child to play his heart out. It is certainly worth being considered.
7. Hungry Hungry Hippos
The Hungry Hungry Hippos is a rather popular choice for children. It has a innovative system which is simple to understand. It requires the child to be quick, to eat the marbles, and the one with the most wins. It is a game which requires 2 to 4 players, so it could be a chance for the family to have fun together. Alternatively, it could also be an opportunity for the child to play with his friends. Having peers is crucial during the teenage years and this is a good opportunity for that to happen. It is certainly worth thinking.
8. Mibro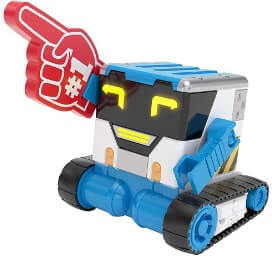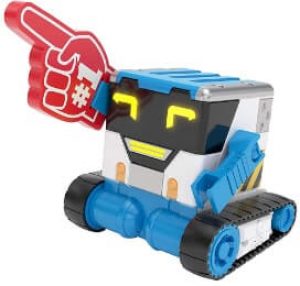 Mibro is one of the best gifts for boys. It is an interactive robot that could perform a lot of tasks and would keep the child engaged for hours of fun. It works with a remote control and could provide an opportunity for you to have fun with your child with the bot. It could even pique the child's interest in robotics. The price makes it worth it all. It is one of the cheapest yet multitasking bot available and is perfect for boys, and will stick around for a long time.
9. Rubik's Cube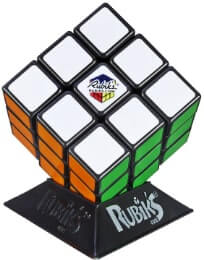 Another timeless classic, the Rubik's Cube is easy to understand but hard to master. It would encourage the child to think creatively and experiment with different combinations. Most importantly, it would encourage the child to be persistent. It would require the child to think a lot and dedicate a lot of hours, but the end result would be satisfying and give the child a great sense of achievement. It is certainly worth considering.
10. Scrabble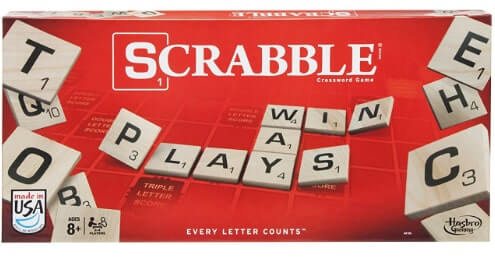 Another timeless classic, Scrabble is a fun and engaging game that also improves the child's vocabulary and knowledge of the English language. It has a simplistic design and is easy to understand. It requires over 2 players and so could serve as a way for the family to have fun together. It is not a childish game, and is enjoyed by teens and adults alike, so it could survive for a long time with the child as well.
11. Console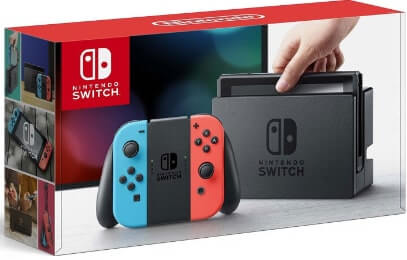 A good console, like the Nintendo Switch, could serve as a good Christmas gift for the child. The Switch has two controllers and could serve as a way for hours of fun with your child. It is portable and so would accompany the child everywhere, and for a long time. The number of fun and exciting games ensure the child would never run out of things to do. It is easily one of the best gifts for your child.
12. Microscope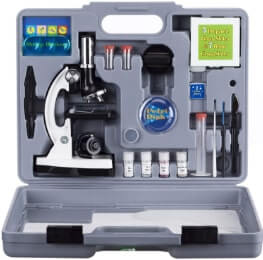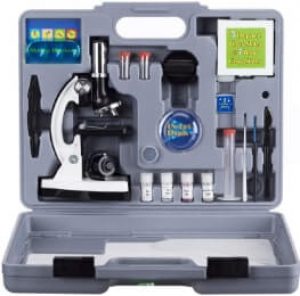 If your child has an inquisitive mind and a preference for scientific kits and similar things, the microscope is the thing for you. It is a safe and simplistic recreation of the microscope and would be a fun learning experience for the child about how such equipment work. It could also encourage the child to role-play and so explore his creative side. You could use this opportunity to let the child explore his scientific curiosities by explaining these equipments and how they work.
13. Walkie Talkie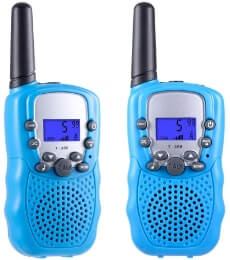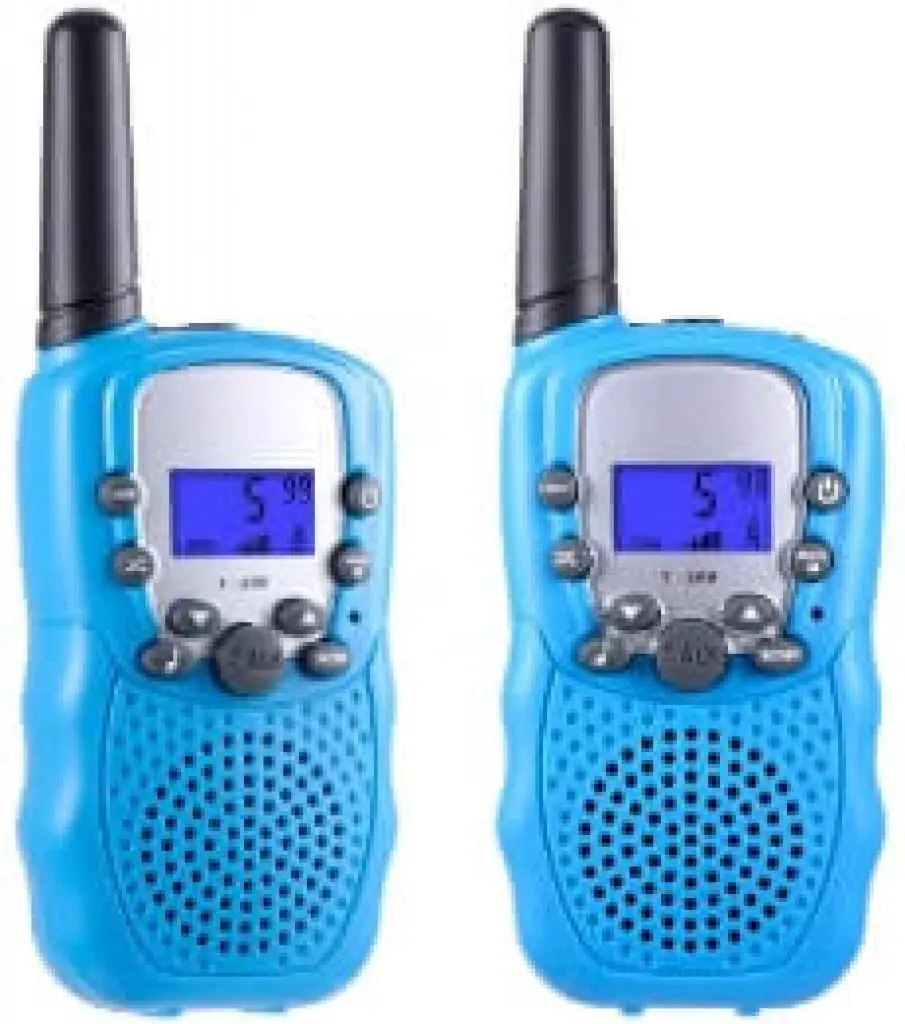 Walkie Talkies are a fun recreation of the actual walkie talkie used by security personnel. It could encourage the child to role-play and have hours of fun with his friends. It comes in a set of two, so, one could give it to a friend of his and they both could talk with each other and explore their creative side. Alternatively, you could be the one on the other side, and have fun with your child. Either way, it is, undoubtedly, a fun toy.
14. Books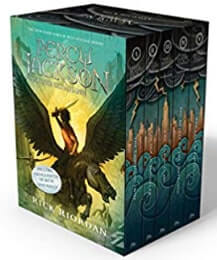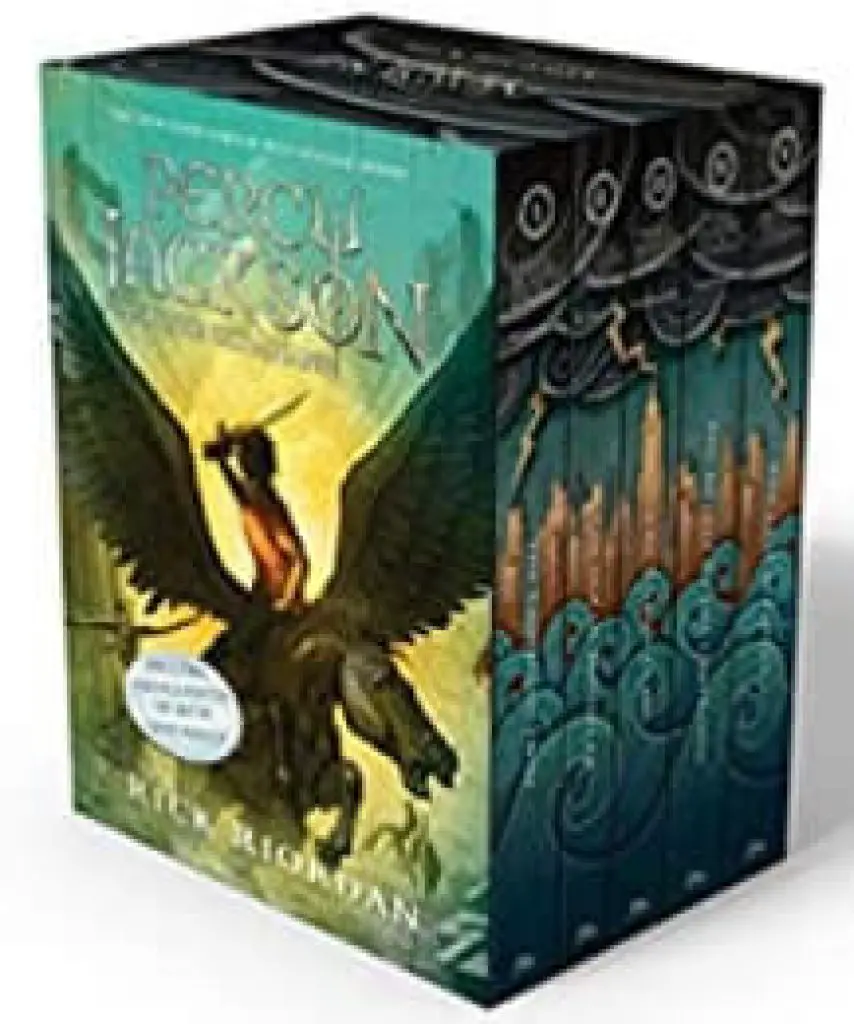 One of the best gifts you could give your child is a book. A good book could encourage the child to read more frequently, which would be a great habit to have. There are hundreds of books available and so, the child would never run out of things to read. It is however important to pick the right book. This particular book is a fantasy book which is extremely popular. However, if your child prefers scientific books, it is best to go for a sci-fi or a similar genre. It is important to take your child's preferences into account when picking a book for him.
15. UNO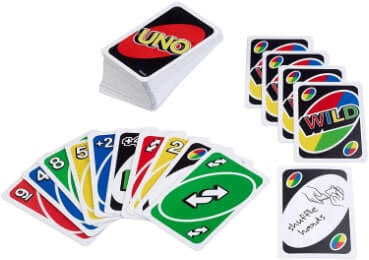 This popular and timeless classic is an extremely fun and engaging card game for 2 to 4 players, and so, is hours of fun for the entire family. It is different from a typical card game and has rules of its own which are easy to understand. It is extremely enjoyable. It is quite durable and adored by children and adults alike, so would last for a long time. It would be a fun way to spend the family time together, and bond with each other's.
There are certainly a lot of choices but at the end of the day, it depends on you. It is important that through the gift, you convey a message to the child. Never let the gift be a substitute for your own presence. It is crucial for you to spend time with your child, so equally, an idea worth considering is buying gifts which you can play with him.
Pick the one that is most apt for your child. When picking one, it depends solely on the preferences of your own child. While one may like a racing car, the other would prefer a telescope. Every child has a different preference and it is up to you to take that into account and pick the right one.
So, go and make his day special. Don't hold back!